daily fantasy sports articles
How to play Daily Fantasy AFL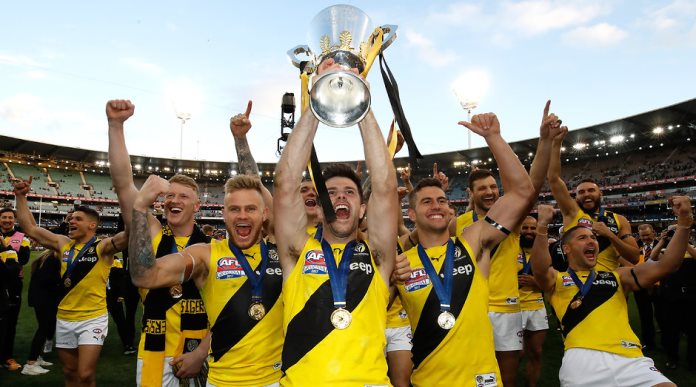 AFL, also known as Australian Rules Football, is a unique Australian game that has long been one of the most popular sports in the country for over a century. Today, the competition has 18 teams and play 23 games every season, before the top 8 sides play in a finals series to determine the premiership side of the competition.
So how does Daily Fantasy AFL work?
Well as far as daily fantasy sports (DFS) competitions are concerned, there are many Australian DFS sites running regular contests suitable for all budgets, making daily fantasy AFL one of the most widely played fantasy games in Australia. Sites that feature regular AFL Fantasy contests are DraftKings, Draftstars and Moneyball.
All of these sites use the same basic system for their games.
- You have a set budget (also known as a salary cap)
- Each player has a set value.
- You have to pick a set number of players, generally broken down into specialist positions.
- The aim is to select a team that will produce the highest combined score for your team.
The differences aside from this system among the sites are typically in two areas:
- Player values
- Budget/Salary Cap size
- Scoring system
At DraftKings, Draftstars and Moneyball you have to pick a side consisting of 9 players. Moneyball require teams to contain 2 Forwards, 1 Ruck, 3 Midfielders, 2 Defenders, and 1 Flex. A Flex player is essentially a free pick, where you can select any remaining player irrespective of their position and not already in your squad.
At Draftstars & DraftKings they don't have a Flex option. Instead they request a squad to consist of 2 Forwards, 1 Ruck, 4 Midfielders and 2 Defenders.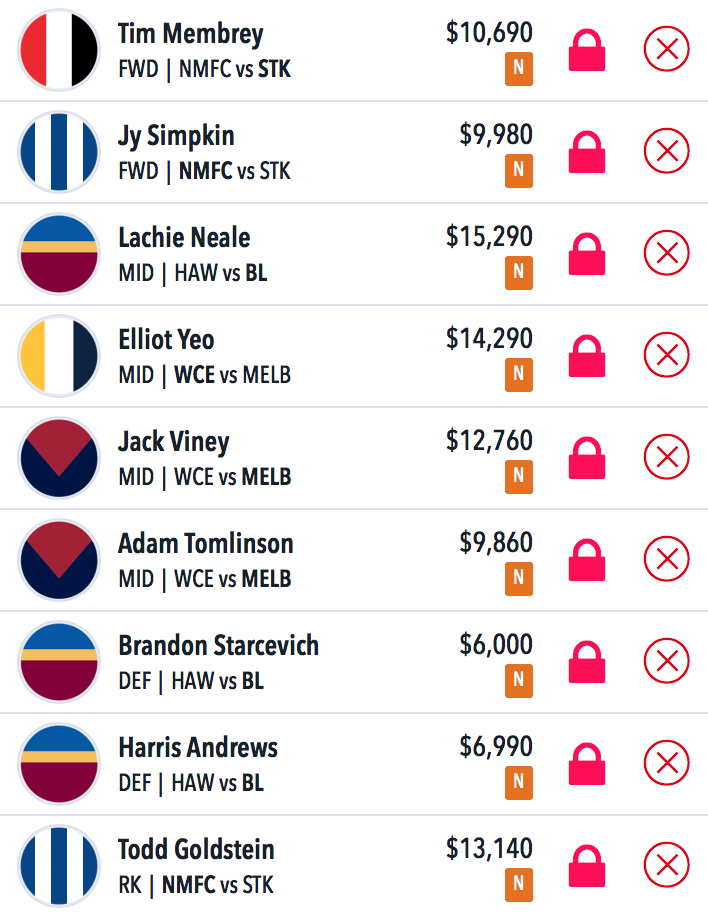 All three of those sites use an identical point scoring system which is based on the standard Fantasy AFL scoring system. Players earn (and lose) points based on the following: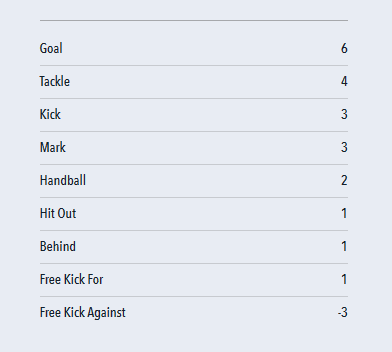 You will find though that the scores by players may differ slightly between the sites due to the different companies each site uses to collect player statistics for each game. The variances though don't tend to be wildly different, but it is still something to consider.
Knowing what statistical fields earn points and how many, is vitally important to selection decisions for your fantasy teams. Other important facets such as form of players and their opponents, venue and the like, all need to be considered as well.
You will quickly find out about balancing your side, essentially if you select an expensive player, you will likely have to make a sacrifice elsewhere in your squad, so you need to weigh up which line up will work best for you.
Daily Fantasy AFL is a very entertaining game, requiring genuine skill and a sense of bravery to make your team somewhat unique so as to create a point of difference that may well deliver you victory and success.
Watch out on Daily Fantasy Rankings for all the tools you need to build DFS teams. Firstly go to our Training Camp to read how to play AFL DFS. Our FREE Data Tools are available to explore AFL statistics and projections for AFL Fantasy contests. Then we break down each slate with our FREE articles previewing each slate. For those who play on Draftstars you can build lineups with our FREE lineup builder!

Finally, be sure to create an account here at Daily Fantasy Rankings so that you can link all your DFS accounts together in one place. Doing so will also allow you to track your total winnings and check your ranking against other DFS players. We also provide regular articles full of helpful tips and suggestions to help you select your fantasy AFL teams.