daily fantasy sports articles
How to play Daily Fantasy NFL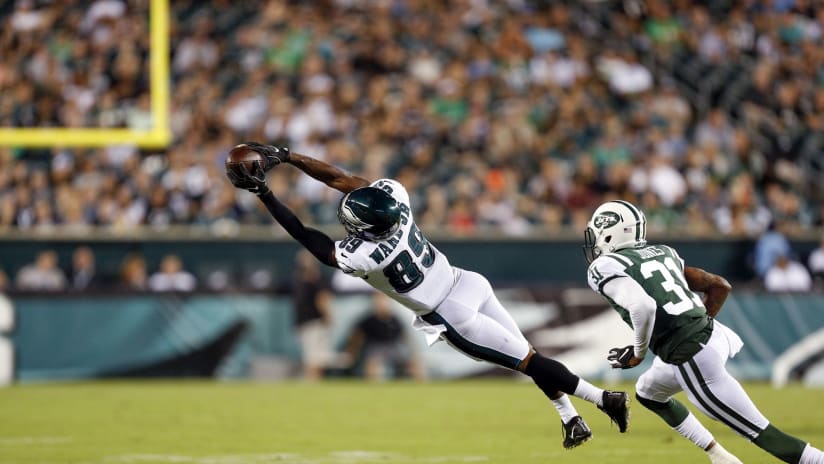 Arguably the most widely played Daily Fantasy Sport around the world is NFL, based on the National Football League in the United States. Given its overwhelming support, it also provides some amazing prize pools that regularly make DFS players instant millionaires! Fantasy NFL is possibly the most intricate of all fantasy games, so it pays to know just how does NFL Daily Fantasy work?
Sites such as PlayON, Draftstars and MoneyBall provide many contests for Fantasy NFL, but the big money is at DraftKings.
If you are trying your hand at Daily Fantasy NFL contests for the first time, we will give you a simple guide here to help you get started.
Firstly, like all fantasy team sports, you are assigned a budget (commonly referred to as a salary cap), for which you have to purchase players, based on their assigned values, to fill the specific positions required.
At DraftKings you have a salary cap of $50,000 which you cannot exceed. You also have to select 9 players made up of 1 quarterback (QB), 2 running backs (RB), 3 wide receivers (WR), 1 tight end (TE), 1 defense and Special teams (DST) player and 1 flex. Your flex player is essentially a free pick at any player that is either a running back, wide receiver or tight end.
Because of the technical nature of the game, there are many events in a match that contribute to a players fantasy score.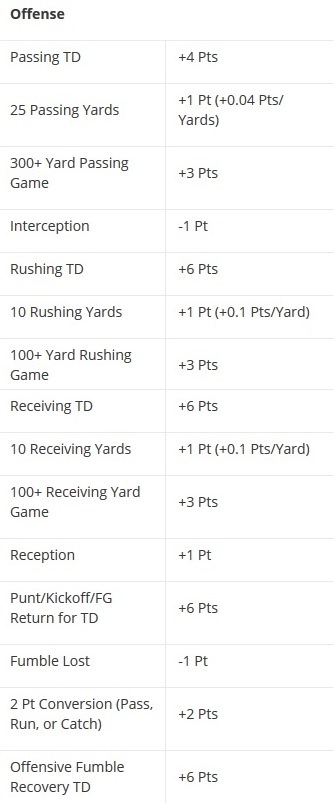 There's a lot more skill involved in Daily Fantasy NFL, as the vastly more intricate scoring system proves. However, while it's more involved, it still uses most of the same strategies as other Daily Fantasy Sports contests. Knowing how to play Daily Fantasy NFL is a much more complicated matter than other sports, so be sure to study it thoroughly.
There are plenty of tip sheets available to help guide you with your team selections, including here at Daily Fantasy Rankings. Make sure you check out our recent articles before you select your teams, so as to get some great tips and guides to assist you in your team selections.