daily fantasy sports articles
How to play Daily Fantasy Soccer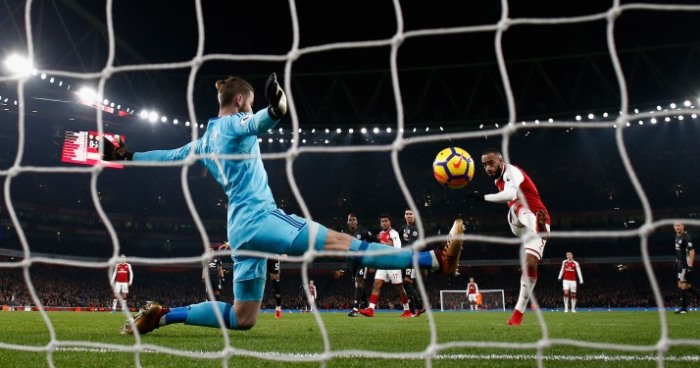 Soccer is widely regarded as "the World game," with the English Premier League arguably the elite club competition in the world. In Australia, they have the A-League which is growing in popularity while throughout Europe they have a number of top level competitions including the UEFA Champions League, where the top 1-2 sides from every European competition play in a tournament to determine the Best club in Europe.
This guide will give you the run down as to how does soccer daily fantasy work.
All Daily Fantasy Sports sites run regular contests in the English Premier League while sites like Draftstars, Moneyball and TopBetta also run contests in the A-League
As is the case in all fantasy team sports, you start with a set salary cap (or budget) which you cannot exceed. You also have to pick a set number of players, broken down into specialist roles. Each player has a value and they earn points based on real game events.
At DraftKings they have a unique scoring system, where some players earn and lose points, but others don't, for example, if a goalkeeper concedes a goal, he is the only player who loses points.
It is always good practice to learn how players score and lose points, as this will play a role in which players you will select in your fantasy team.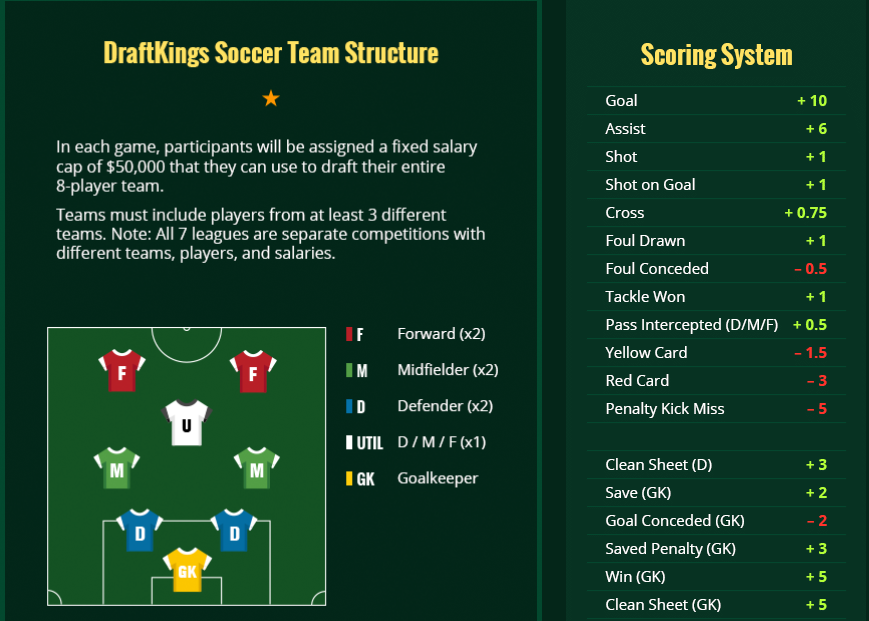 Other sites, such as PlayON, actually require you to pick a full squad of 11, the same number as that which actually takes the field. Those 11 must be made up of 1 goalkeeper, 4 defenders, 4 midfielders and 2 forwards.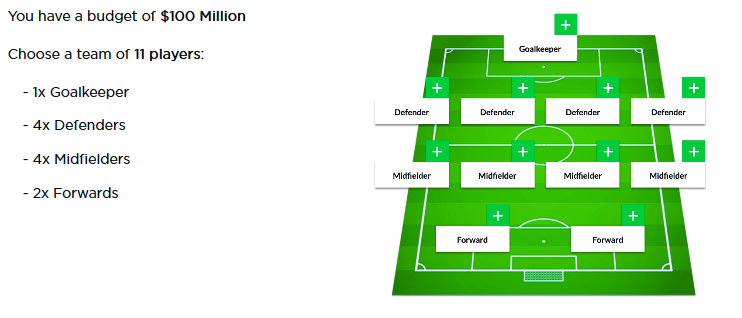 Given the very lengthy season played in the Premier League, which also includes matches in the separate FA Cup, UEFA Champions League and other international fixtures, form guides are very important, as well is the tracking of substitute players who will be rotated into the starting side regularly to rest stars. As you learn more about how soccer daily fantasy works you will start to better understand all the subtleties of team selections.
Here at Daily Fantasy Rankings, we provide a weekly EPL Fantasy tip guide to help you with your team selections, while each site provides their own stats to show you season long and recent form to help with your decision making.