daily fantasy sports articles
How to play Showdown AFL Contests on DraftKings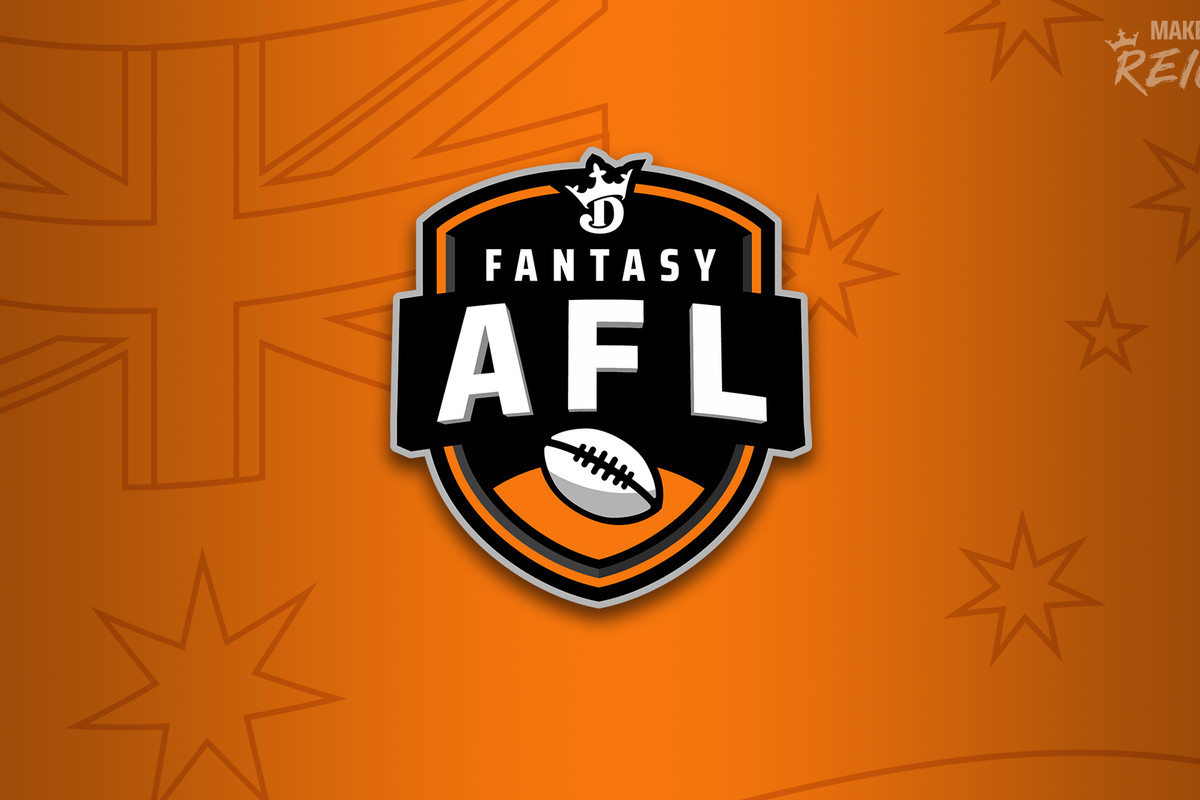 New for 2021 on DraftKings is the AFL Showdown/Captain format that has been implemented by the site since 2018. The Showdown contest is regularly used for American sports for "island games" or for fixtures throughout a slate. The format is used extensively come playoff time when multiple games are not available. So with "AFL island games" on Thursday and Friday nights to start the season, it has made sense that the format is applied to the AFL. So will users on the site embrace the change? Let's have a look on how the format can work in AFL.
For those who did not know how the format works. You can find out the scoring and lineup requirements on the DraftKings website. You should also get a graphic pop-up explaining the format when entering AFL contests.

For so long the tradition of choosing players in their positions, the position format does not apply here. No need to roster a Ruckman or you could go the full stack of midfielders, as you have the full 44 players on the slate to choose from. While in the NFL and NBA, the player pool is limited, the player pool in this AFL format is still vast. The chance of duplication in this format is going to be very minimal unless the chalky plays are really obvious.
While we do not have any data on the format so far, it is likely to akin to scoring in the NBA. NBA is very much a projection fantasy sport with premium stud players have big ceilings and large floors and projected to have these scores more often than not. Unlike the variance in NFL, AFL's standard deviation from a projected fantasy performance is relatively small. If player X is projected to have a 100 point game, then "likely" outcomes have the player scoring between 80 to 120 fantasy points. Of course injuries are part of the game, which makes DFS so much fun hey…
So my point is that you may want to embrace a "Stars and Scrubs" approach to these contests. Paying up for a player that can hit that high ceiling in my opinion outweighs a cheaper player looking to hit value. Let's look at the opening slate of the season with Richmond playing Carlton. I have picked 10 players from the same fixture as last year (2020) and compared them to this week's DK salaries.
| | | | | |
| --- | --- | --- | --- | --- |
| | CPT Salary | 2020 Score x1.5 | Value | Flex Score |
| P.Cripps | $14,100 | 138 | 9.78 | 92 |
| E.Curnow | $14,700 | 78 | 5.30 | 52 |
| D.Martin | $15,900 | 135 | 8.49 | 90 |
| S.Docherty | $12,300 | 142.5 | 11.15 | 95 |
| D.Prestia | $13,200 | 133.5 | 10.11 | 89 |
| D.Grimes | $6,300 | 54 | 8.57 | 36 |
| D.Cunningham | $6,600 | 75 | 11.26 | 50 |
| N.Broad | $6,000 | 54 | 9.00 | 36 |
| P.Dow | $5,400 | 57 | 10.55 | 38 |
| K.Lambert | $10,800 | 88.5 | 8.19 | 59 |
From these scores Sam Docherty has the best value and ceiling score and can be classed as premium. Rostering Docherty as captain allowed 3 more players over $8,800 (Cripps, Martin and Prestia) and two scrubs in Paddy Dow and David Cunningham in this example. This combination was $49,100 and yielded 501.5 fantasy points.
Say we rostered Paddy Dow in the Captain spot. Dow, like other players around his salary, pretty much played to their value and Cunningham hit a ceiling score. We miss Cunningham because he is usually a role player and the buzz that Dow was going to get opportunity. With Dow as captain, the best combination of these other 9 players cost $49,600 and scored 482 fantasy points (Dow Captain, Prestia, Martin, Docherty, Cripps, Lambert). The five flex players are all over $7,200 in this example. The lineup may look sexy but was short of the mark in this example.
Of course this is just one sample which you cannot make conclusions about. But from personal experience in NBA DraftKings Showdowns, investing in hitting the slate leading ceiling player is the way to attack. It will be interesting as the season continues whether we see a trend of "Stars and Scrubs" or players simply jamming in the value. To start with, I would simply find the best player for your captain and do not worry how much that player costs. As the player pool is vast and you can take shots at scrubby kinds of players that could go low owned and outperform players in the same price bracket.
This is new for rusted old AFL Fantasy players but familiar to DraftKings Daily Fantasy players in general. It is going to be fun, give it a go!
New to DraftKings - then don't miss out on this format, click here and sign up today!

Always remember to gamble responsibly. When the fun stops, stop. If gambling is having a negative impact on your life, seek support at
Gambling Help Online
. 18+ only.