daily fantasy sports articles
ICC World Cup – India v England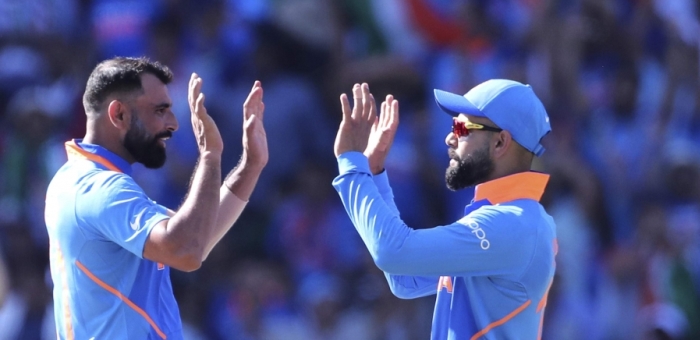 Sunday will see a top of the table clash in the 2019 ICC Cricket World Cup, when the undefeated India takes on hosts England, in a match England must win to stay in the top 4.

India have played 6 games so far winning 5, while their match against New Zealand was washed out. India beat South Africa by 6 wickets, Australia by 36 runs, Pakistan by 89 runs, Afghanistan by just 11 runs and then most recently, they hammered the West Indies by 125 runs.

England kicked off the World Cup in stunning form, beating South Africa by an immense 104 runs. They then lost to Pakistan by 14 runs before dishing out a 106 run victory over Bangladesh, an 8 wicket win over West Indies and then beating Afghanistan by 150 runs. They've then lost Sri Lanka by 20 runs and most recently they went down to Australia by 64 runs.



MoneyBall's major contest for this game is worth $15,000 with a $15 entry fee. DraftStars also has a $15,000 major competition that also costs $15 to join. Plenty of cash up for grabs for this game, so don't miss out!
The team here at Daily Fantasy Rankings has an exclusive cheat sheet available for this important clash, which you can access right here. Use it to help select or refine your squads and enhance your chances of winning cash!



Match-Winner
The DFR match-winner is a guaranteed stud who might cost you an arm and a leg, but is going to score well on any given night.
Virat Kohli – IND ($19,260 DraftStars) ($8,900 MoneyBall)
India's leader and star batsman has been consistently brilliant so far in this tournament, racking up 4 half-centuries in his last 4 games. 82 off 77 against Australia, 77 off 65 against Pakistan, 67 off 63 against Afghanistan and on Thursday he scored 72 off 82 balls against the West Indies. He's also taken three catches.

His last 4 games has seen his average fantasy score at DraftStars sit at a very healthy 103.1, with a low score of 82 and a high of 130.5, showing his supreme consistency, which makes it so hard to ignore him.
Night-Watchman
The night-watchmen will be a great point of difference in your team and plugging him somewhere in the middle order could be the difference between winning or losing.

Mohammed Shami – IND ($12,090 DraftStars) ($7,200 MoneyBall)
Indian bowler Mohammed Shami has played in India's last two games and has been absolutely brilliant on both occasions. Against Afghanistan he took 4/40 off 9.5 overs, even bowling a maiden, while against the West Indies he took 4 for 16 off 6.2 overs. He also took a catch in that game.

This has seen him score 92 and 127 points respectively at DraftStars and 78 and 72 at MoneyBall respectively. Given his rather low price, he's still good value even if he takes just 1 or 2 wickets and scores a handy dozen runs.

Fine-leg to Fine-leg
Anyone who's played a game of grade cricket before knows that only the duds go from fine leg to fine leg. Avoid these guys like the plague.

Jos Buttler – ENG ($15,030 DraftStars) ($6,600 MoneyBall)
The England keeper started the tournament in stunning form, but has fallen away hard in his last 4 matches. He didn't bat against the West Indies, scored just 2 runs against Afghanistan, 10 against Sri Lanka and 25 against Australia. He's taken just 6 dismissals in those 4 games, giving him an average of 25 at DraftStars and 10.6 at MoneyBall. Given his price, form and the quality of opposition here, he looks to be too big a risk.

Always remember to gamble responsibly. When the fun stops, stop. If gambling is having a negative impact on your life, seek support at Gambling Help Online. 18+ only.