daily fantasy sports articles
ICC World Cup – India v West Indies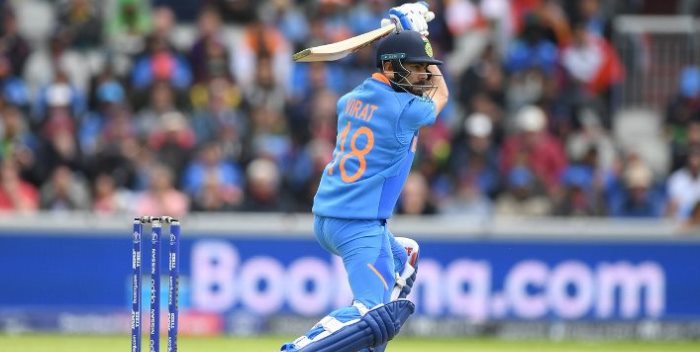 The 2019 ICC Cricket World Cup enters its final dozen games before the finals on Thursday, when India takes on the West Indies at Old Trafford.

India have yet to lose a game so far, picking up 4 wins from 5 games. The other game was abandoned due to rain. They won against South Africa, Australia, Pakistan and most recently, Afghanistan. Their keenly awaited clash with New Zealand sadly never eventuated due to rain.

The West Indies hammered Pakistan by 7 wickets in their first game of the tournament, but have since had 4 losses and a No Result due to a washed out game. They need to win all of their remaining games and hope other results go their way, if they are any chance to reach the finals.





MoneyBall has a major contest worth $6,000 for this game, which costs just $15 to enter. Again, they also have their $1,000 contest which costs just $2 to play. At DraftStars their top contest has $3,000 in prize money up for grabs which also costs $15 to join.
Once again, the team here at Daily Fantasy Rankings has an exclusive cheat sheet available for this game, available here, to help you select your best possible fantasy cricket squad for this match.



Match-Winner
The DFR match-winner is a guaranteed stud who might cost you an arm and a leg, but is going to score well on any given night.
Virat Kohli – IND ($21,620 DraftStars) ($8,100 MoneyBall)
India's captain and star batsman has been producing consistently high fantasy scores, especially in his last 3 games. He scored 130.5 against Australia after scoring 82 runs off 77 balls and taking a catch. He then scored 106.25 against Pakistan thanks to a strong 77 off 65 balls and most recently he scored 93.75 against Afghanistan, where he racked up 67 runs off 63 balls.

He is the most expensive player at both sites, but given his amazing record in ODI's and his incredible consistency, he is very much worthy of such a high price.
Night-Watchman
The night-watchmen will be a great point of difference in your team and plugging him somewhere in the middle order could be the difference between winning or losing.

Shimron Hetmeyer – WIN ($14,690 DraftStars) ($6,000 MoneyBall)
The West Indian Number 4 batsman has been getting better with every game so far in this ICC Cricket World Cup. At DraftStars he has a competition average of 51.1, however in his last 3 games he has averaged 72.5. He scores a rapid fire 50 off 26 balls against Bangladesh and followed up with a brilliant 54 off 45 balls against New Zealand.

It's a similar story at MoneyBall too. He had scored 15.5 fantasy points for two straight games, before notching 40 points in each of his last two games. Given his price, he's a risk worth taking.

Fine-leg to Fine-leg
Anyone who's played a game of grade cricket before knows that only the duds go from fine leg to fine leg. Avoid these guys like the plague.

Evin Lewis – WIN ($10,520 DraftStars) ($6,100 MoneyBall)
Lewis is a middle order batsman for the West Indies, however he's only produced a good score in one of his four matches to date. He scored 70 runs off 67 balls against Bangladesh, which gave him a score of 105.5 at DraftStars and 44 at MoneyBall. Prior to that game he produced fantasy scores of 1 and 2 and in his only match since that great game, he scored -10 at DraftStars. At MoneyBall he had fantasy scores of 0.5 and 1 before his good performance and -5 since.

He's failed to produce more often than he does. Not worth the risk.

Always remember to gamble responsibly. When the fun stops, stop. If gambling is having a negative impact on your life, seek support at Gambling Help Online. 18+ only.