daily fantasy sports articles
Introducing Draftstars Racing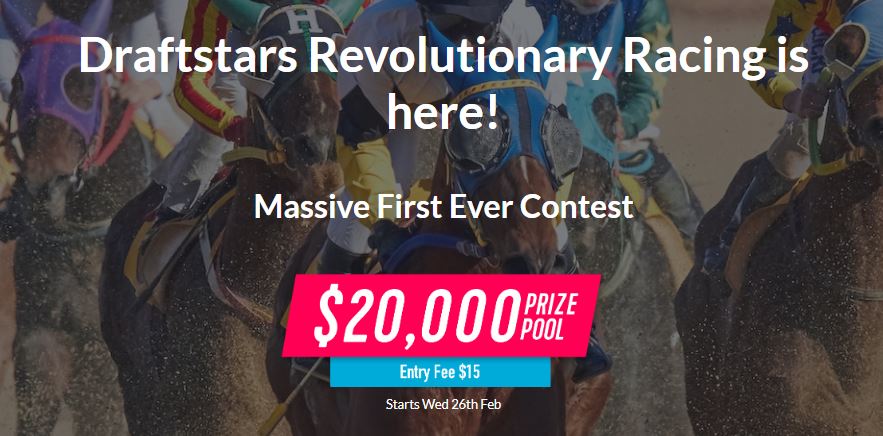 Draftstars Horse Racing, Same Same but Different…
A brand new fantasy game has been unleashed by Draftstars and the team at DFR were fortunate to get a sneak peek and give Draftstars Horse Racing a go earlier this week.
The concept of Draftstars Racing is like any other DFS contest, obtain the highest amount of points and defeat your opponents. On first impressions, Draftstars Racing is very easy to participate in where anyone can pick and enter teams with ease.
So How does it work?
The aim of this game is to obtain the most points by horses that either Win or Place in races. Draftstars will result in points based on the official S-TAB dividends converted to points. For example, a horse that wins and pays a dividend of $12 would receive 12 points, and a horse that places and pays a dividend of $2.40 would receive 2.4 points. You're effectively placing $1 each-way on each of your selections.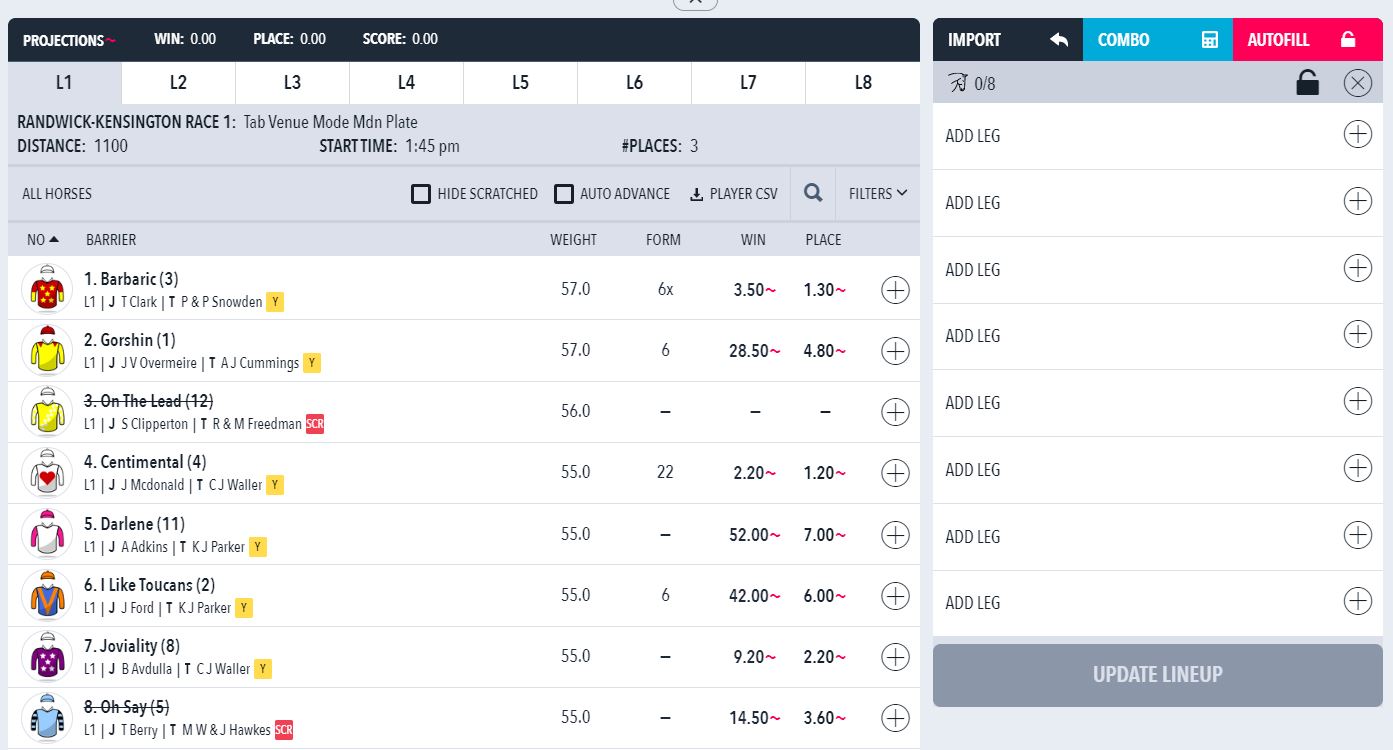 Draftstars will post a contest from a particular race card in the lobby. For this article DFR were given a special preview from the meeting at Randwick-Kensington last Wednesday. To select a lineup, you will need to select 1 horse from each race until you have made a selection for each race. You will need to submit a lineup of the full race card before the 1st race of the day.
Clicking on each horse will bring the recent form and overview. You can access the previous starts in the recent tab along with information that you would find on a regular bookmaking racing site.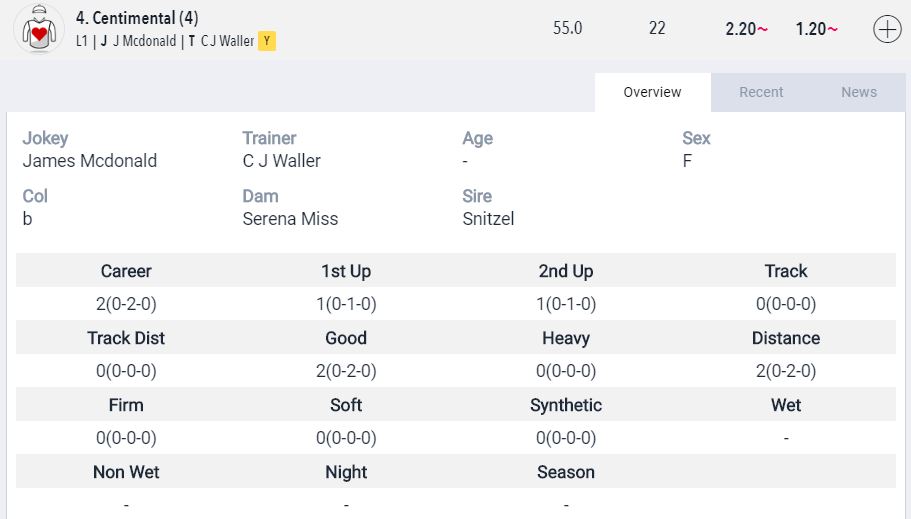 Once you have selected the full race card you can submit your lineup along with your entry fee. Draftstars will also provide a projected score for your selections if each horse wins their race and place. So for the example below this particular lineup has a projected total score of 43.5 (30.20 points if all 8 horses win and 13.30 points with all 8 do run a place). You find the projection on the top left corner of the runners.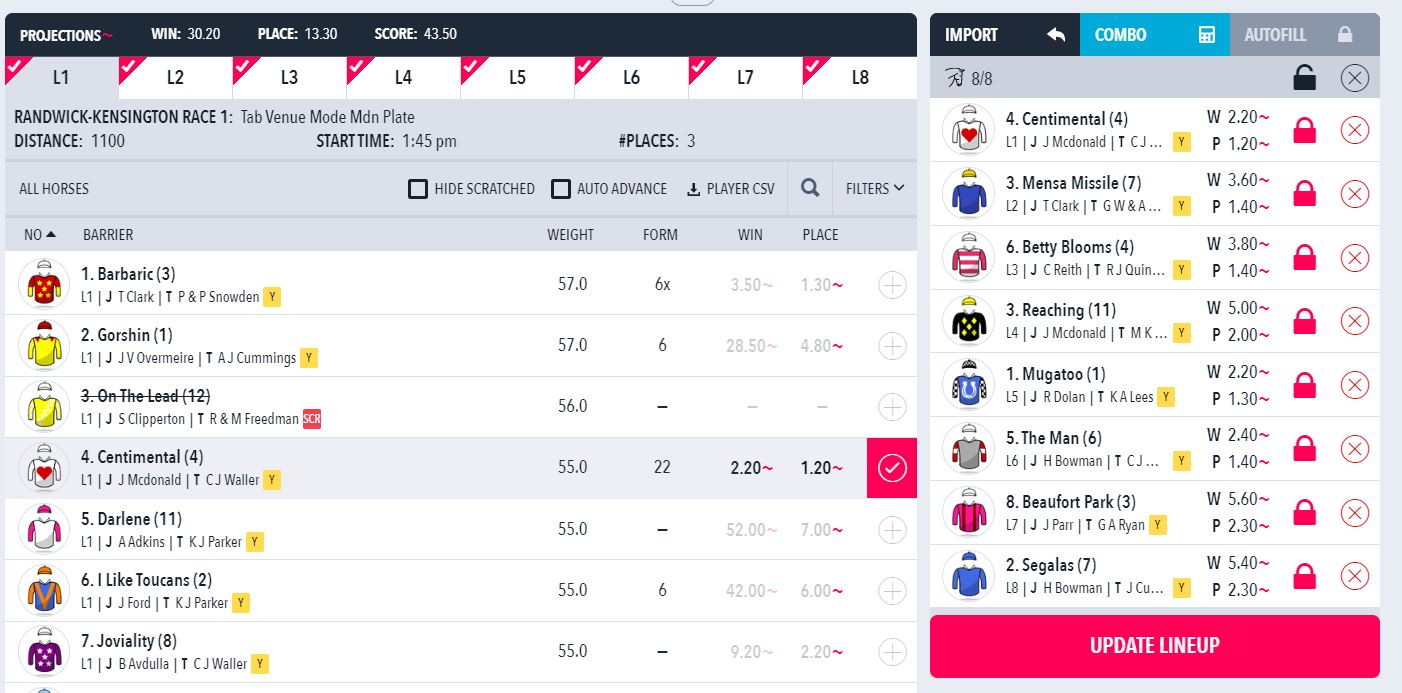 What is a Combo?
Combo is a new feature from Draftstars which allows to build multiple teams using selections from the full race card. Draftstars will build up to 150 combinations for lineups by the amount of combinations (combos) selected.
To do a "combo" click on the blue Combo button on the lineup box and select the correct competition and slate. In this case we have selected Randwick-Kensington and selected the race slate.

The races are laid out to make selections and you need to make a selection in each race. So in theory you could select 1 runner per race and select all the runners in a specific race if you're not so sure on who you think will win that race. The combinations and strategies have endless opportunities with this function.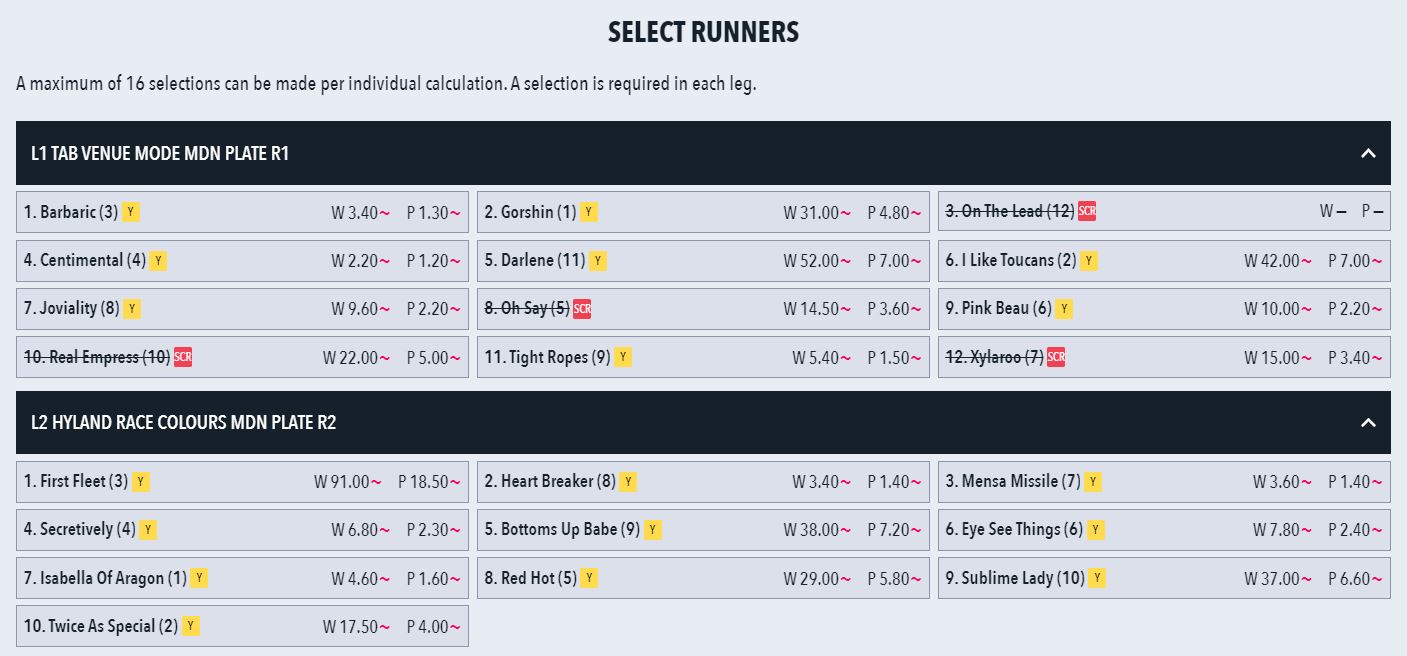 Once you have made your selections, Draftstars will calculate the combinations of lineups from your chosen picks. In this scenario there are 128 combinations from my 15 selections over the 8 races.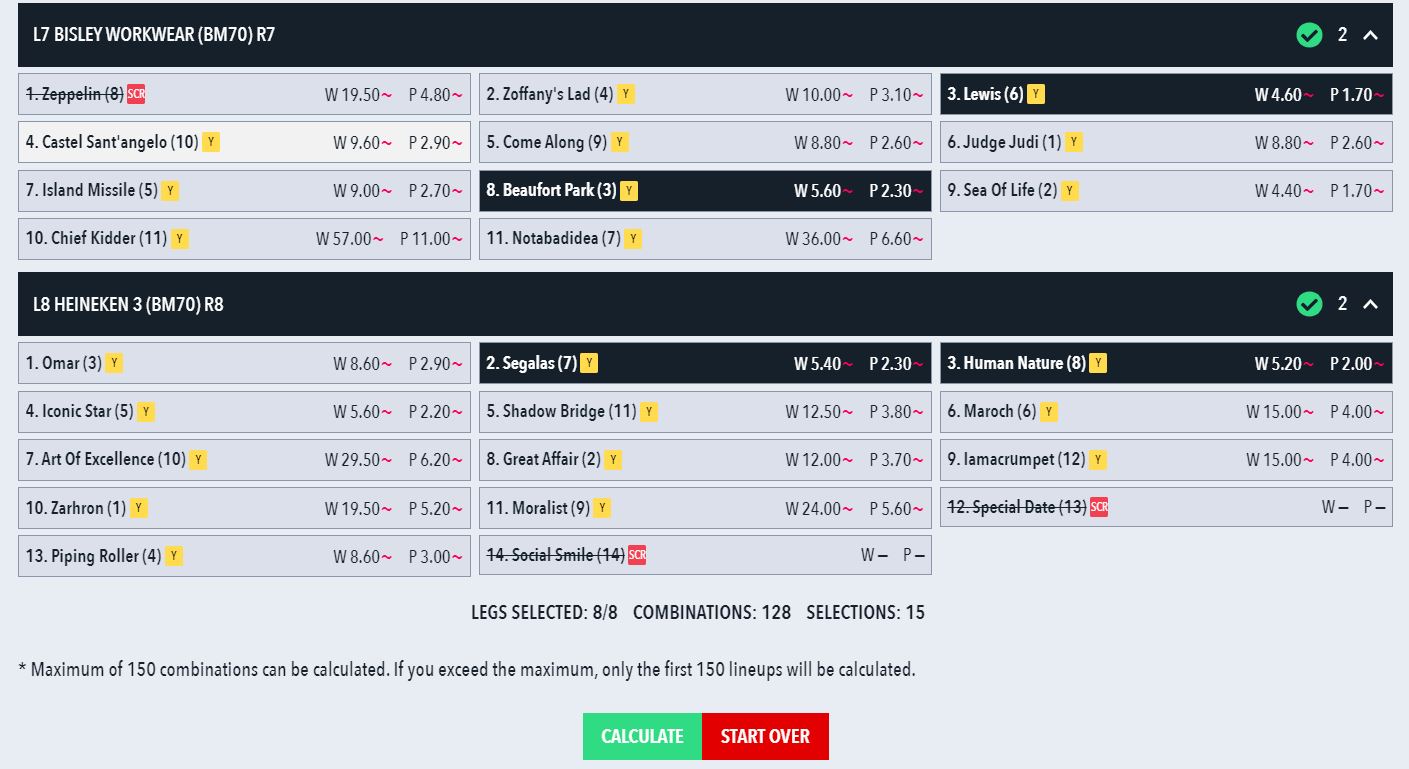 Once calculated you can select which teams you want to save for entry into contests. You can also download your created combos into a CSV. Note when you select these created combos, they are not entered into contests they are saved to 'My Teams'.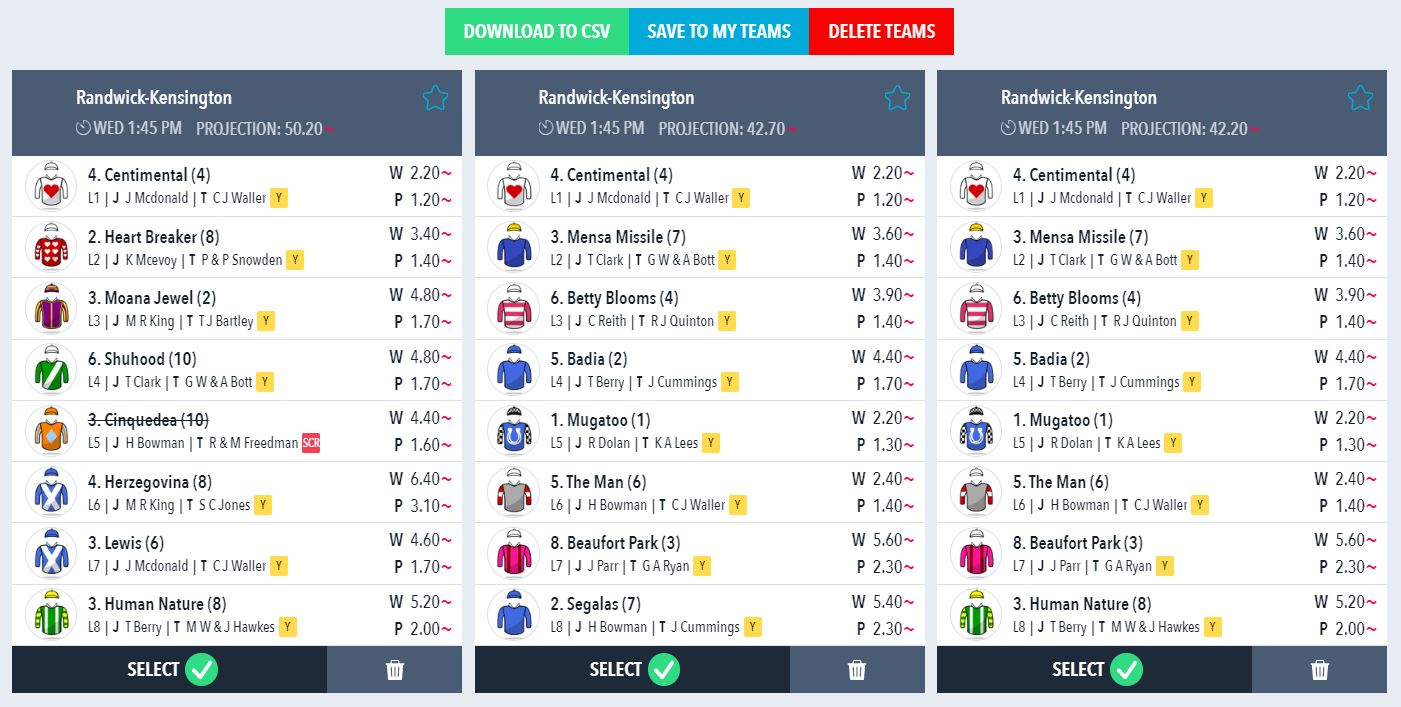 As with all sports on Draftstars, "Player Swap" which has been renamed as "Swap" (can't really call a horse a 'player'), is available prior and post lock of the contest. If you need to swap a horse due to a scratching or you simply do not want that selection, Draftstars will allow a swap to another horse in that particular race.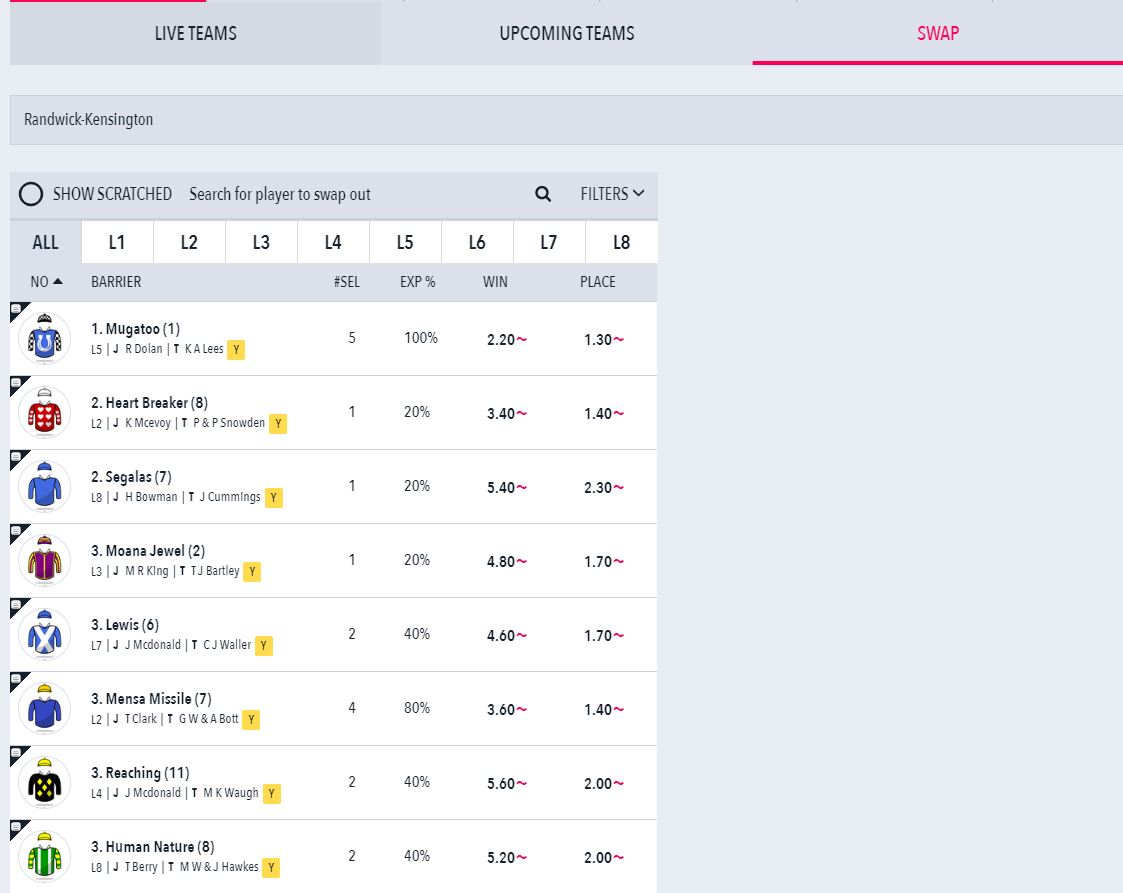 However, if you have multiple teams with the same selection in a race, you cannot spread out your selections to multiple horses. So for example, in Race 2 I have 4 lineups with 'Mensa Missile'. I cannot choose 4 separate horses to change my selection. I need to swap 4 entries of Mensa Missile to another horse for those 4 entries. I can however, swap to another horse regardless of the dividend offered by Draftstars.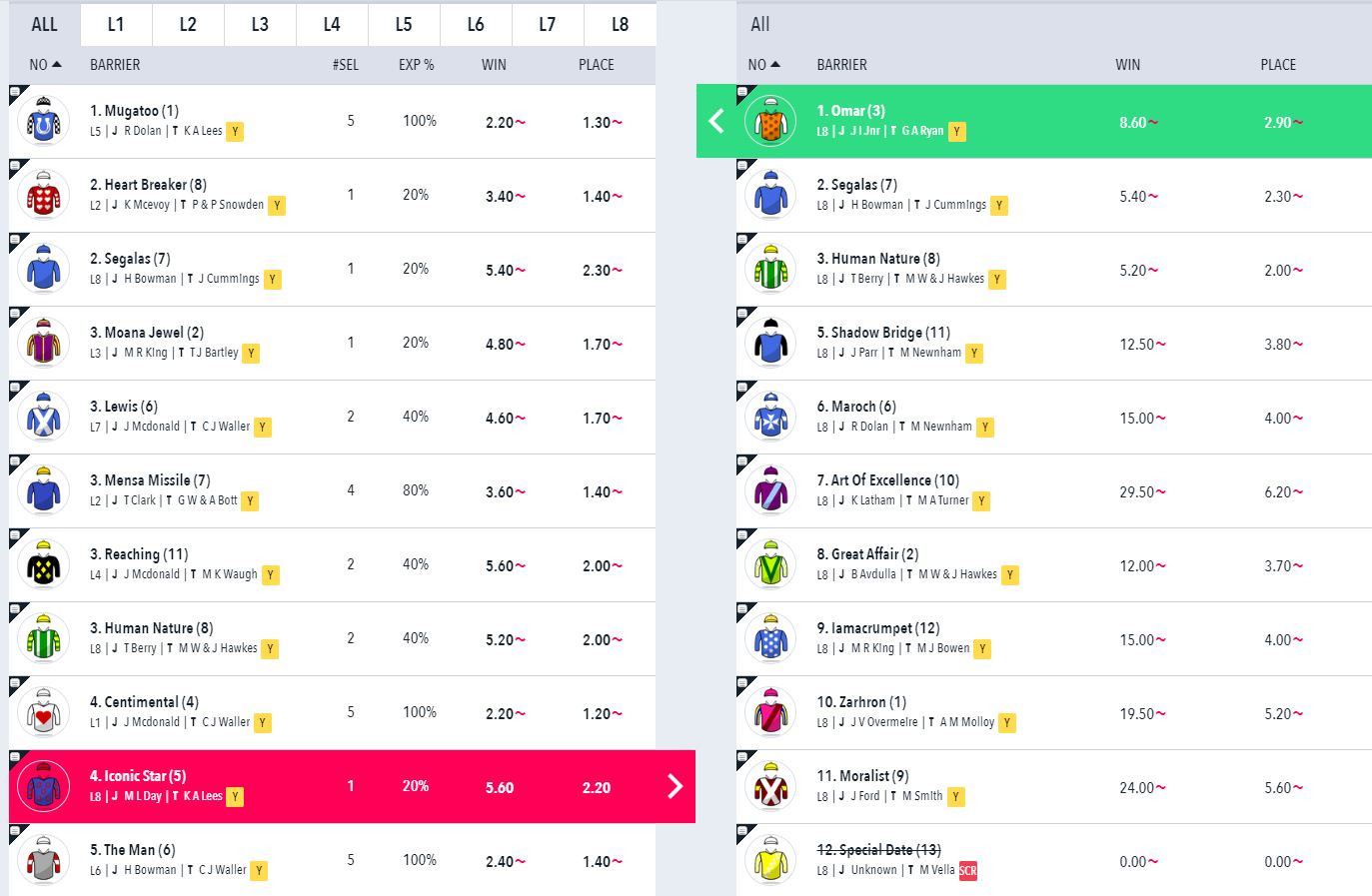 The live leaderboard and 'raceboard' are a great feature which shows the exposure to horses that did win and place and obviously the horses that did not win receive zero points.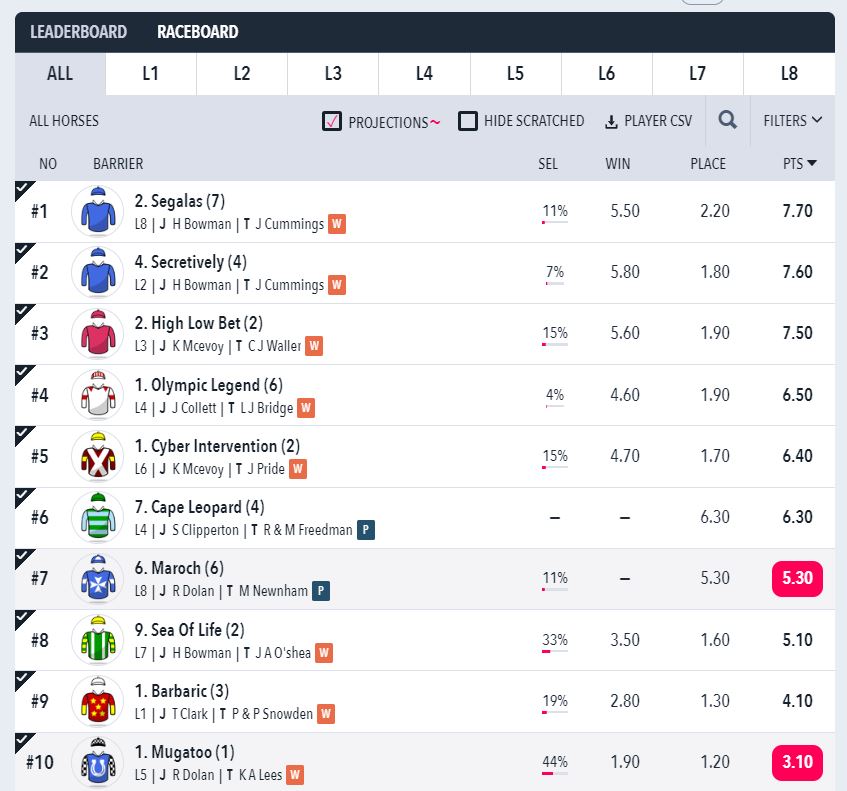 So what strategy do I play?
Just like any other fantasy contest, your strategy in building teams will depend on the contest you have entered. If you enter the big guaranteed prize pools then picking a card of favourites is not going to get the high point finish, especially if the favourites get beat or at best finish a place for a low score. Obtaining a winner at $10+ then backing it up with more winners at a price will propel you up the leaderboard. But the chances are, you could score zero points throughout the day if the favourites have their way.
If you were playing head to head then you could however play the safer smaller priced favourites to build a small but reliable total. However if your opponent gets out to a lead then you will need to consider swapping your selections from your lineup to either catch up or take the lead.
Just like other fantasy betting sites that offer DFS racing, it is all about the last races on the card. If you're leading a tournament or Head to Head then your opponents need to take risks to overtake you. If your opponent finds a winner at value, so be it, but likely you can take the favourite(s) in the end. Players need to take into consideration the amount of points required to overtake opponents in the final races. If you are 5 points behind and you select the $2.50 favourite then you are not going to catch up. What makes this game very playable is the swap feature. Sure if your horse is a late scratching you can change your selection pretty quick, but it also allows you to execute your place on the leaderboard strategy.
Draftstars Racing will be available in the Draftstars Lobby from next week (Wednesday 26th of February) and keep an eye on DFR socials for more details about the official launch and further strategy and tips articles.
A dedicated weblink is available - https://www.draftstarsracing.com.au/

Always remember to gamble responsibly. When the fun stops, stop. If gambling is having a negative impact on your life, seek support at Gambling Help Online. 18+ only.