daily fantasy sports articles
AUSTRALIAN DFS PLAYER JAYK123 WINS 1 Million Dollars in the DRAFTKINGS MILLY MAKER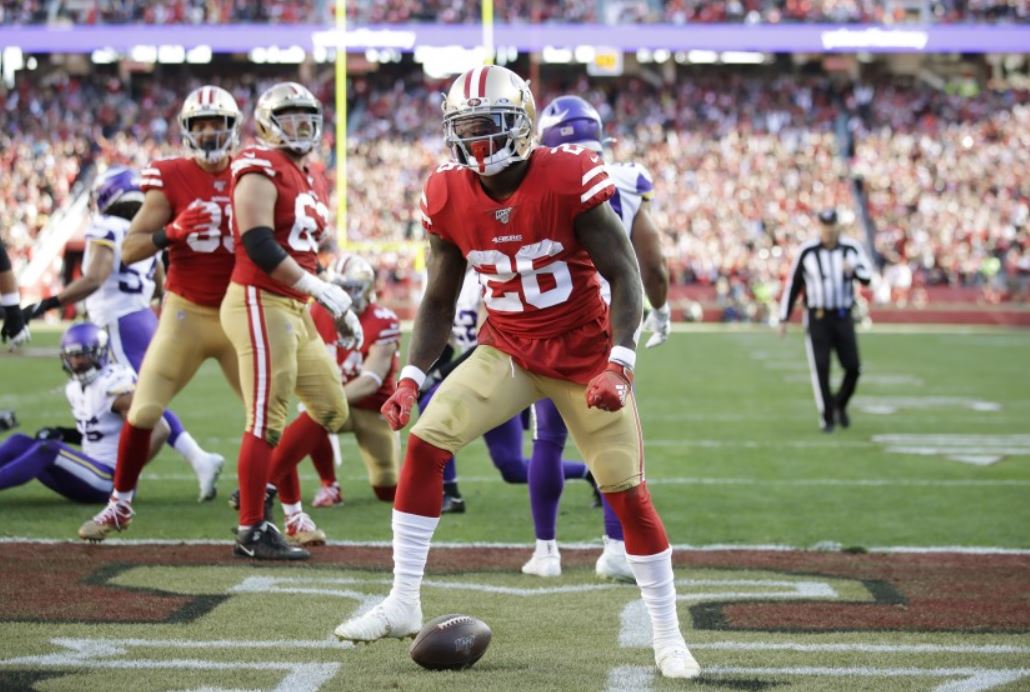 In an Australian first, DFS "GOAT" Jayk123 has reached the pinnacle of the Daily Fantasy Sports mountain by being the first player in Australia to win 1 Million Dollars in the DraftKings NFL Millionaire Maker on the 2020 Divisional Weekend! Jayk is one of the most successful DFS players in Australia, excelling at a variety of fantasy sports. Although NFL has been JayK's preferred sport for many years
In a DFR EXCLUSIVE - Smatho caught up with Jayk to chat about what the win means to him and goes through the two day "sweat" he endured. You will be surprised with what actually took place! Jayk also describes the emotional and physical toll the DFS Grind has been on him and his plans for the future. It is a must listen!
For those who are not familiar with NFL, Jayk was able to roster Tevin Coleman and Hayden Hurst at low ownership who both hit for ceiling games on day 1. He was able to change his side (swapping players within the salary cap before lock is allowed on DraftKings) to more of a chalk side on the second day of the contest. As Jayk explained on the podcast, he tried a different strategy for other teams outside the Milly Maker itself. Find out how they went!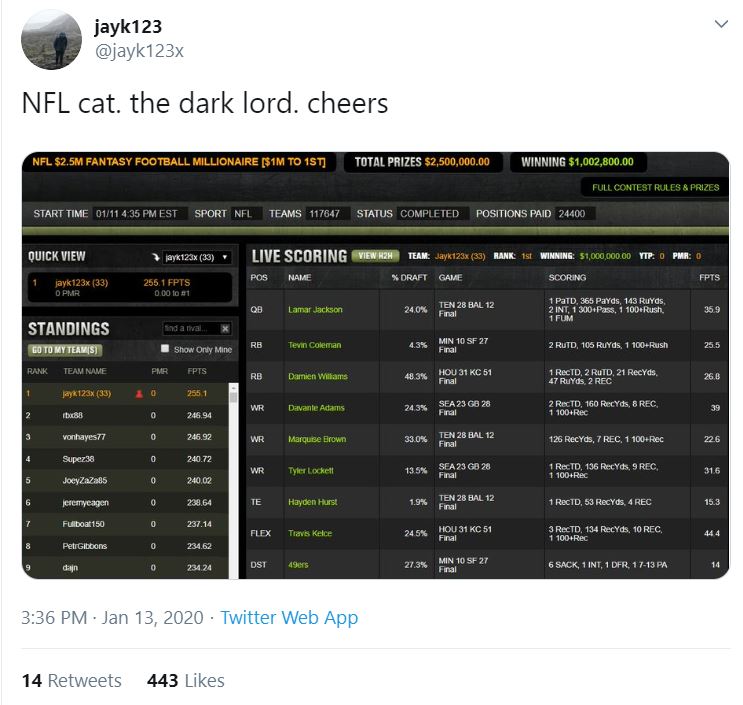 Congratulations Jay on behalf of the team here at DFR - This is a defining moment not only for your DFS career, but also for the Australian DFS Industry. The public support and goodwill seen across social channels just reconfirms how pleased everyone is for you, and how exciting this is for the Aussie DFS community.
You can access the Contest from DraftKings here.