daily fantasy sports articles
mrmuck919 Shines on Tough Day for Punters at TopBetta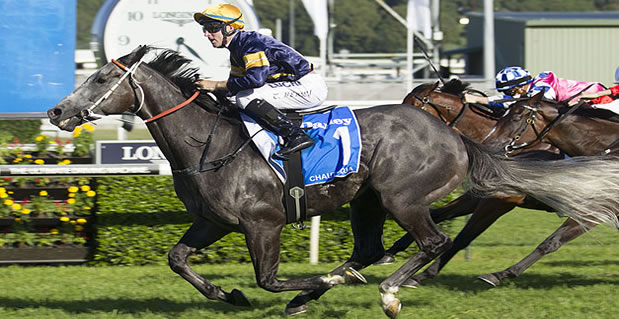 It was certainly a tough day in the office for most punters on Day 1 of the Championships at Randwick last Saturday. A heavy track, a seemingly hot rail, and some field fields saw plenty of favourites fall and a few surprise results. And it seems that was reflected on the scoreboard on Day 1 of the $20,000 Guaranteed Tournament for The Championships at TopBetta.
A field of 122 players took their place for the major event, and looked to run their 15,000 tournament start bank into a big total that they could carry through to next week. However most struggled with only 29 players carrying through some extra BettaBucks for Day 2 next week. With only $1,000 in cash in the prize pool for Day 1, it seems that punters weren't prepared to rebuy or go too hard, seemingly keeping themselves for an onslaught at the big prizes next week.
Leading the way is mrmuck919 who banked a score of 65,000. mrmuck919 came into contention with a 3,000 bet on Give Us A Go which saluted in Race 6 at Bendigo at the juicy odds of $18.30. After a few misses, mrmuck919 then whacked 5,000 on Chautauqua who won in spectacular style at $6.30. mrmuck919 picked up $600 in cash and will be the tournament leader entering Day 2 next week where the top prize will be in excess of $5,000 in prize money. Dazzaseagles collected $300 for his second place, while thedoctor had to use three rebuys to jag third place for $100 in cash.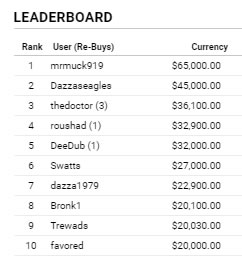 You can still enter The Championships $20,000 Guaranteed tournament next Saturday for just $110 or satellite in for a few dollars with jackpot tournaments running throughout the week.
Saturday would also see Day 1 of the "One Gorilla Thrilla" which was a $1,100 buy-in tournament for the high rollers. It was a who's who of the TopBetta tournament community with a lot of tight, tough play throughout the day. It was eaglebet who shot out to the lead but he was swooped late in the day. TheDonkey would find a winner in the second last before a nice place bet on Karlovasi, who won at nice odds in the last race of the day at Morphetville, saw TheDonkey claim the Day 1 lead and the associated $1,500 prize. TheDonkey will carry an extra $73,228.40 into next week, which will give him a huge advantage with only eaglebet and bitemenow able to also take some extra ammunition through to next week.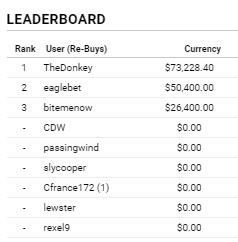 All players will start with 25,000 in BettaBucks next week, with the top prize likely to be close to $10,000 in prize money. You can jump in if you have a lazy $1,100 laying around!