daily fantasy sports articles
NBA 2019-20 Daily Fantasy Preview Saturday 22nd February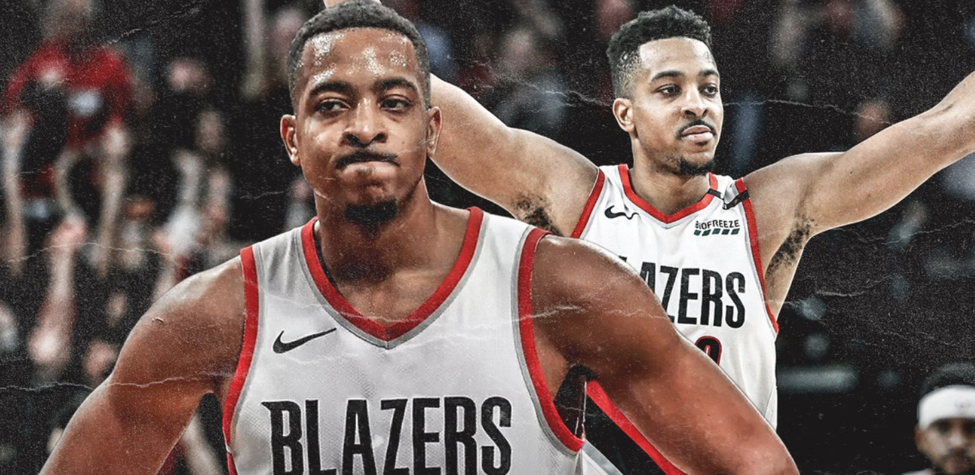 Time to get right back into the thick of things in the NBA after the post All-Star Weekend Break. NBA Friday (Saturday AEST) has us covered with a big 9 game slate to tickle the DFS taste buds. The usual major daily fantasy tournaments on offer across the platforms:

Before we get stuck into the slate, a reminder that DraftKings Australia are hosting a live event in Sydney! For more details, get in touch with Clinton from DK on Twitter!
Attn all DraftKings NSW players! We have locked in this amazing venue for our NBA Live Event in Sydney - Saturday March 7th - $50 entry with big cash prizes, food and a guaranteed good day! DM me if you are interested and I will give you more details. Let's make this a good day! pic.twitter.com/rm27hgzy4P

— @ClintonDKAus (@clintondkaus) February 18, 2020
GAME BREAKDOWN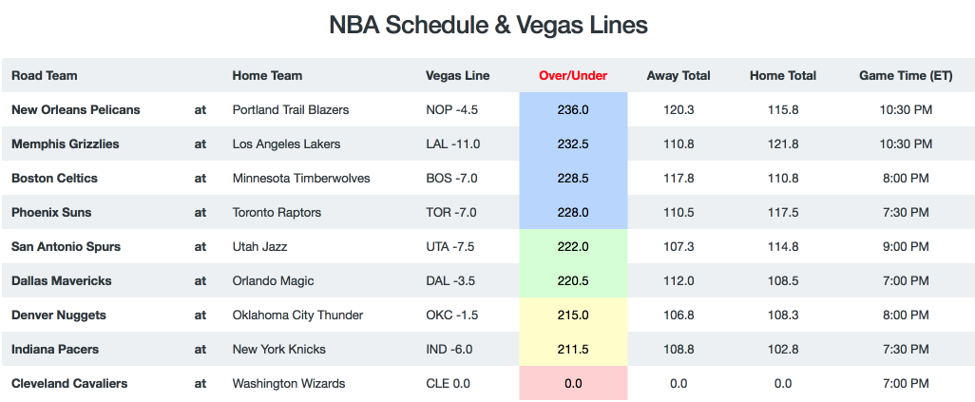 What bliss! Fresh off the break there doesn't seem to be any major uncertainty at this point about the lineups, which means we have game totals in 8 out of the 9 games on the slate. As always I break down the impact of any injury news below.
There are several juicy games to choose from on this slate, headlined by the daily fantasy game of the century in New Orleans at Portland. This game is set at a total 236 points with both sides in a pace-up match. The Pelicans are playing at warp speed over the last 10 games (2nd fastest in the league), while the Trailblazers are playing at the 11th fastest pace this season. Both sides are bottom 10 defensively and are top ten for most fantasy points conceded. Let's stack and rack this game every which way!
The second highest game total is Memphis at Los Angeles at 232.5 points. This game has blowout risk all over it however, with the Grizzlies on the second game of a back to back and already set as 11-point underdogs. Still, the Lakers will be a great team to roster with the Grizzlies playing at the 4th fastest pace in the league and conceding the 7th most fantasy points.

Boston has the top pace up match of the day against the Timberwolves who have played at the 4th fastest pace in the league this season. The Timberwolves have been leaking points recently, especially post trade deadline, giving up the 7th most fantasy points in the league over the past 15 games. I expect there is a blowout chance in this one, however Boston are only 7-point favourites.
Cleveland at Washington is the other game that has my stark attention. The Cavaliers are in a significant pace up spot with the Wizards playing at the 5th fastest pace in the league this year. Even better, however, both sides are abominations of the defensive end ranked last and second last in defensive efficiency. This has led to both being top 3 in the league for most fantasy points conceded.
INJURY NEWS
Kemba Walker is out for the game against the Timberwolves. Marcus Smart has been the biggest beneficiary when Walker is out of the lineup. In the 8 games with Walker this season he has averaged +12 fantasy points per game from an additional 3 minutes in playing time and a usage boost of 2%. Jaylen Brown is the other player who has seen a solid increase in usage at +4%, although he has yet to take full advantage of that in terms of fantasy output.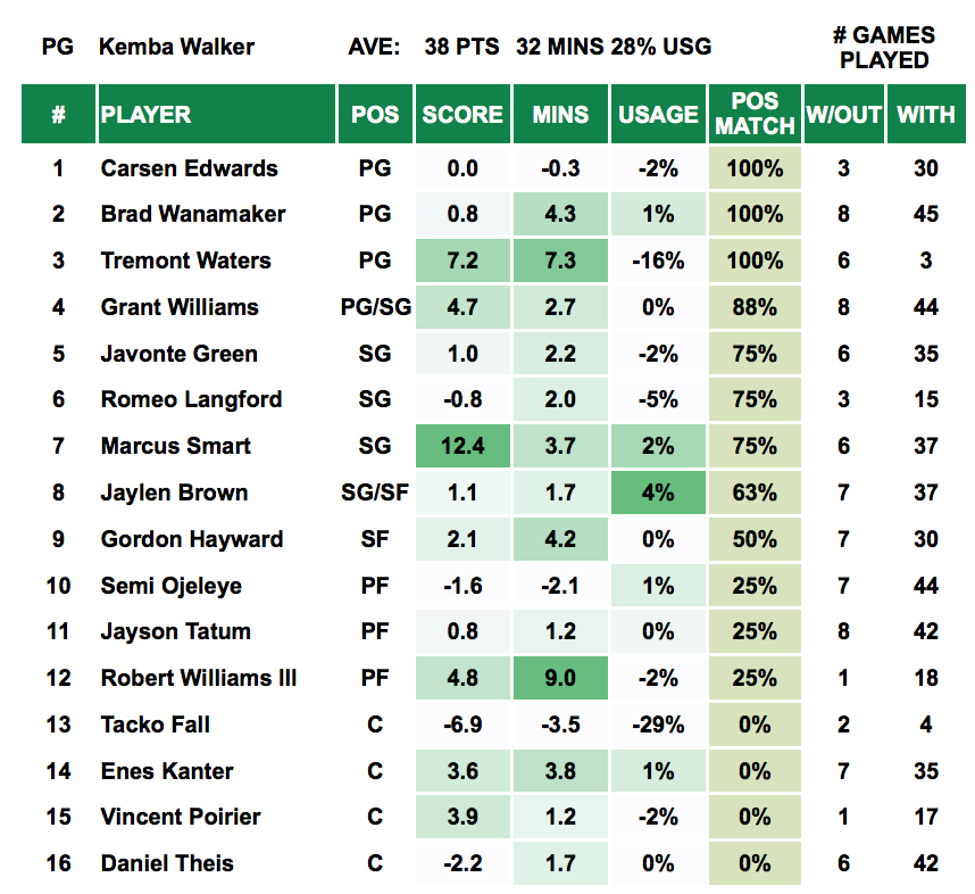 Karl Anthony-Towns is currently without a timetable for return due to a wrist injury. With the total overhaul of the Timberwolves team there is little look for from past games without Towns, except to say that he is playing 33 minutes with a 29% usage rate that will be taken up by the remaining players. Last game without Towns it was James Johnson who got the start and posted 29 fantasy points, while J. Hernangomez (37 points), Malik Beasley (41.5 points) and D'Angelo Russell (58 points) also had big nights.
Damian Lillard is expected to miss 3-4 games with a groin injury. CJ McCollum has historically always gone ballistic without Lillard in the lineup and this season has been no different. During the two games without him he has seen a usage boost of 6%, which has resulted in a massive +21 fantasy points per game. He will be a clear chalk play on this slate and with good reason.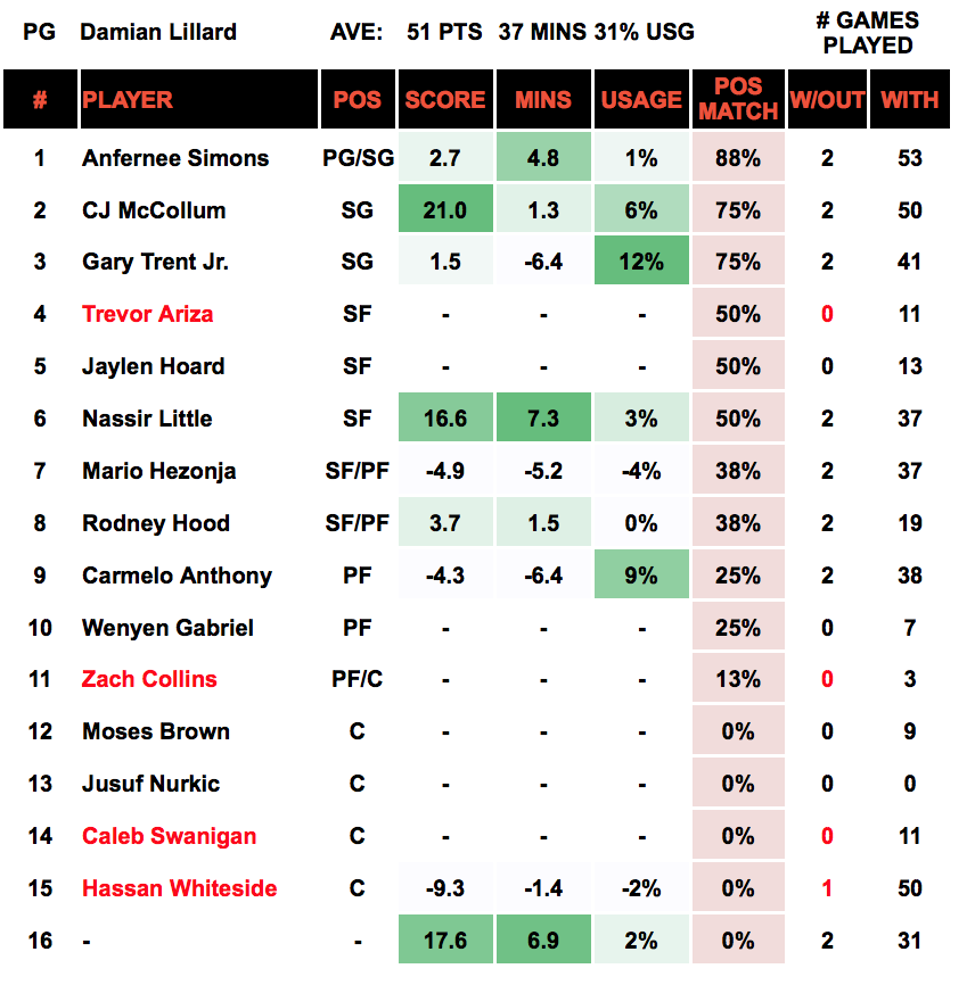 Thomas Bryant is questionable for the game against the Cavaliers. Keep an eye on the starters for the Wizards. There may be no change as Bryant has been coming off the bench, however, if he is out Moritz Wagner stands to be the significant beneficiary, while Davis Bertans would also be in line to get 30 minutes.
VALUE PLAYS
As always, more value will likely open up as we get closer to the slate and further lineup news breaks. Also be studious in looking at pricing differences between the three platforms as some players are value on different sites just due price.
In addition to the possible value plays noted above (Marcus Smart, Moritz Wagner, James Johnson, J. Hernangomez):
Kevin Porter (DS $8,580, DK $4,700, MB $4,700) despite coming off the bench has solidified his spot in the rotation before the all-star break, averaging just over 30 minutes per game from his last three. This has led to an average of over 27 fantasy points over the same stretch of games and 20+ point games in 5 of his last 6. On this slate he draws one of the top matchups in the league against the Wizards who have given up the equal 4th most points to wings over the past 10 games.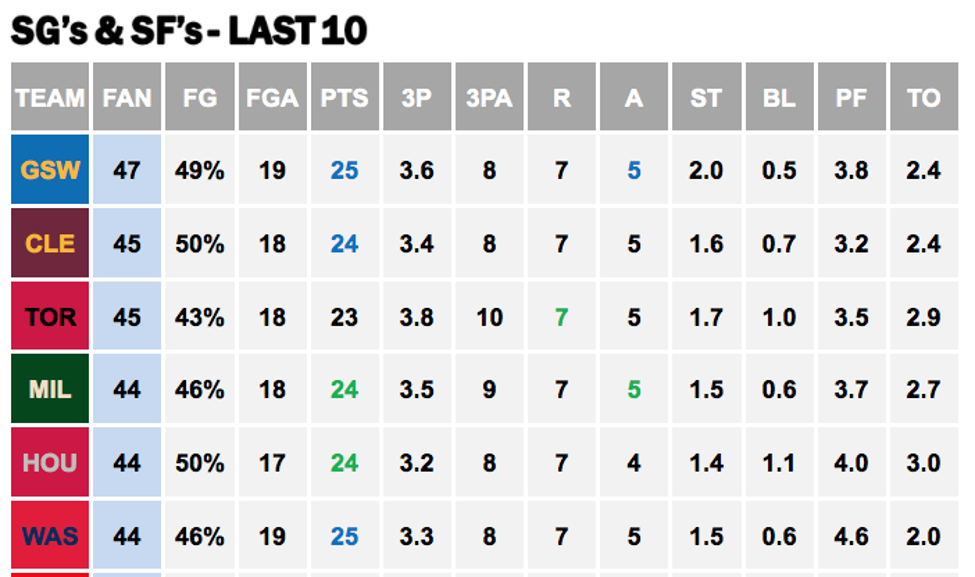 MID PRICED PLAYS:
CJ McCollum (DS $14,220, DK $6,600, MB $6,700) as noted above quite simply cannot be ignored when Lillard is out of the lineup. Averaging a massive +21 fantasy points this season in that situation he is a total lock for me on DraftKings at that price (and still a lock everywhere else). He also draws the top game total of the night against the Pelicans who have given up the equal third most points to shooting guards over 10 games.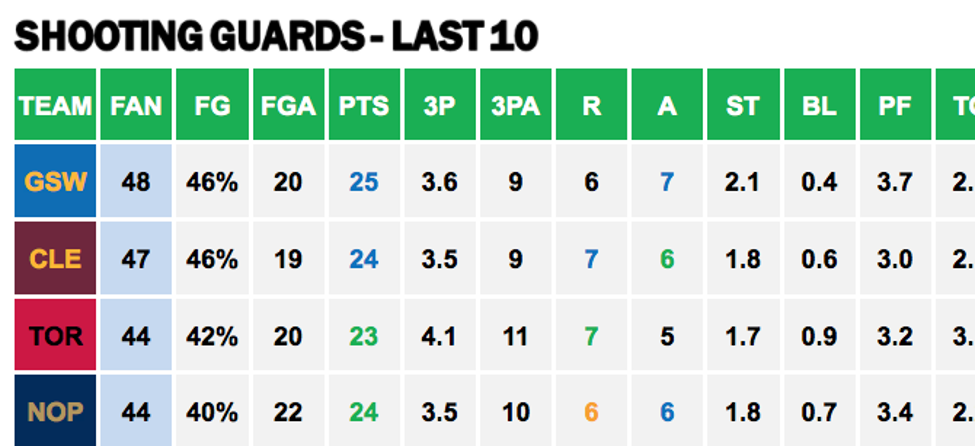 Jaylen Brown (DS $12,330, DK $5,900, MB $6,000) another who we noted above gets a solid usage boost when Kemba Walker sits (+4%). Brown's price looks criminally low, especially for this match-up, for someone averaging over 34 points per game on the season. The Timberwolves have given up the 4th most points in the league to small forwards over the past 10 games.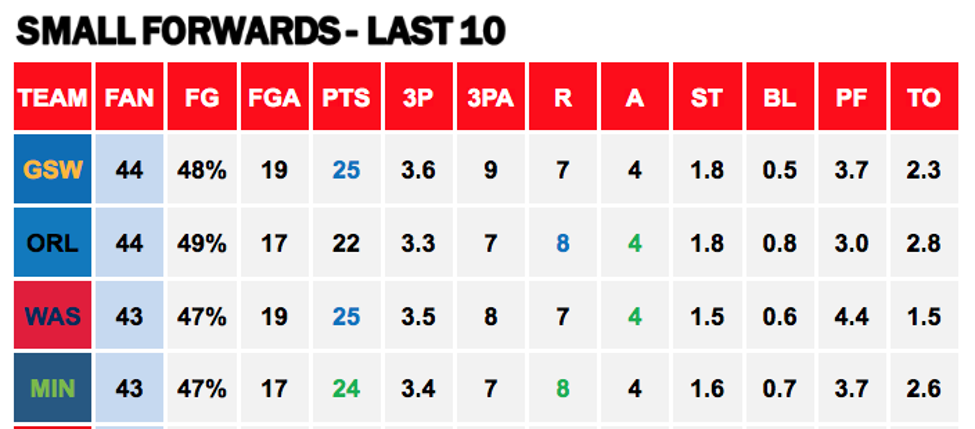 PREMIUM PLAYS:
Bradley Beal (DS $16,930, DK $9,400, MB $9,900) has quite simply the best match-up in the league for guards on this slate. Cleveland has given up the most points in the league to the position over the past 10 games, as well as the most points in the league to point guards this season and 8th most to shooting guards. They leak three pointers (5th most to shooting guards) and will give Beal every opportunity to fill up the stat sheet. Six out of Beal's last 10 games have been 50+ and he hasn't gone lower than 41 from his last 10. He is a total lock for me on this slate at his price on Draftstars.

Zion Williamson (DS $15,120, DK $8,000, MB $7,700) give me all the power forwards against Portland on every slate. They have given up the 5th most points to the position over the past 10 games and anytime you are lining up against Carmelo Anthony there is caused to be excited. Zion was becoming an absolute monster pre-All Star break with back to back 30+ real point games. This match-up is the top game total on the slate and I want exposure to both sides, Zion is my top preference from the Pelicans, but Jrue Holiday and Brandon Ingram are also in great spots.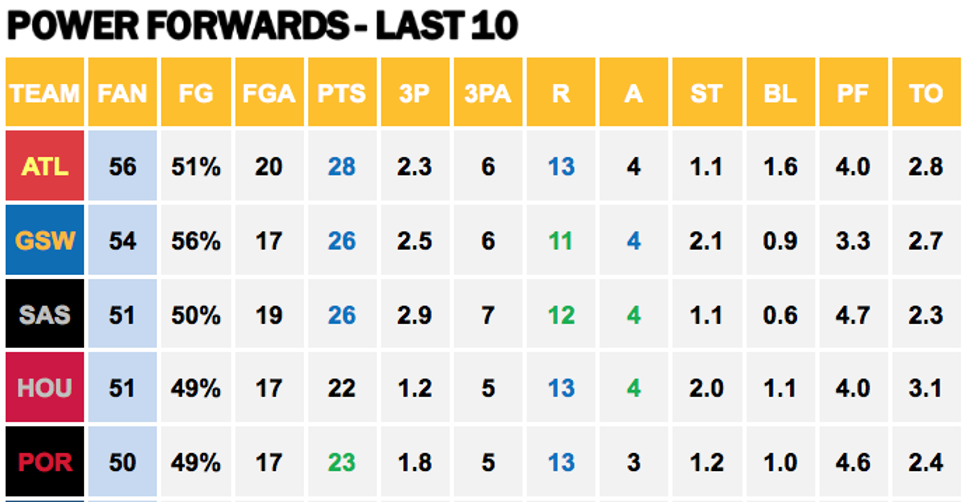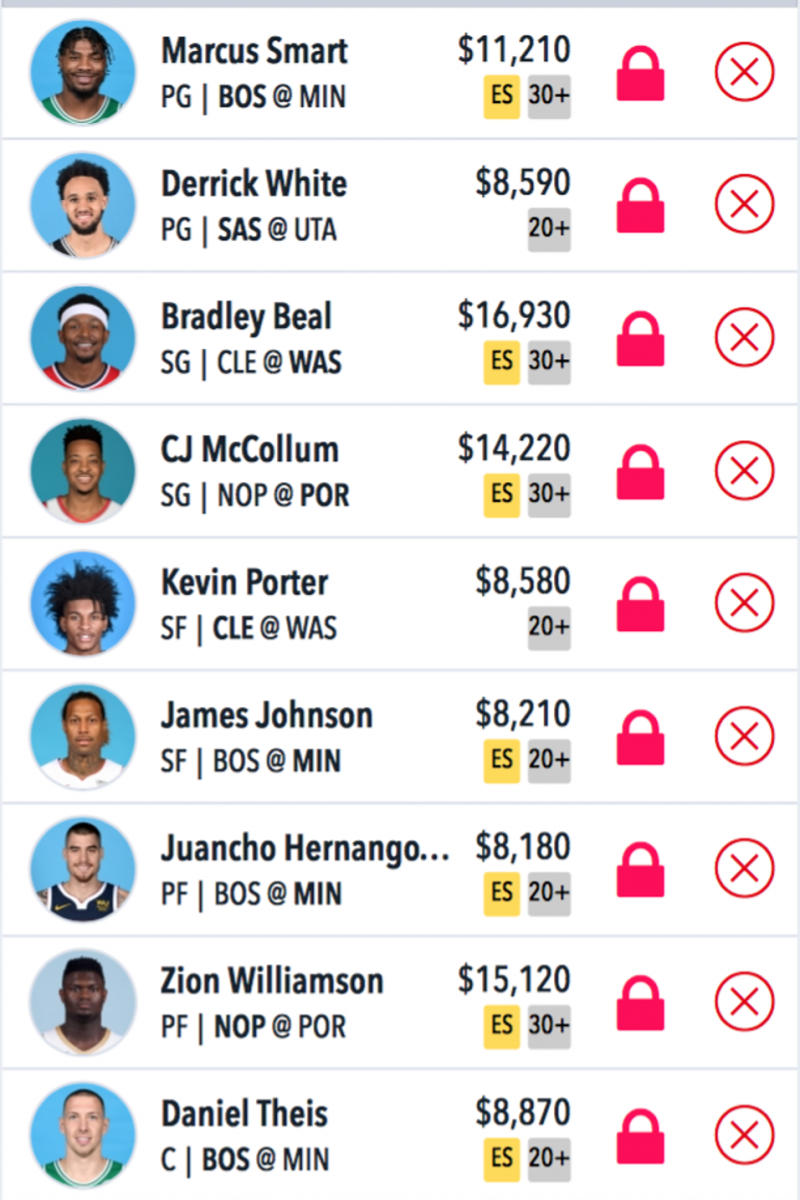 Always remember to gamble responsibly. When the fun stops, stop. If gambling is having a negative impact on your life, seek support at Gambling Help Online. 18+ only.