daily fantasy sports articles
NBA Daily Fantasy Strategy: Taking Advantage of the Best Matchups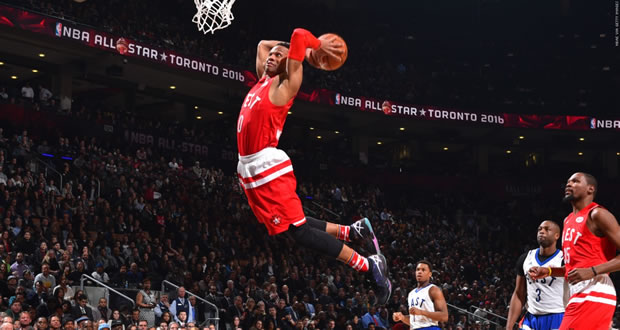 In any Daily Fantasy Sports competition in any sport, one of the key elements of ensuring you outscore your opponent is the ability to pick a lineup that includes the best possible matchups for your players. It's no different in basketball. DFS gives contestants the opportunity to pick a lineup for a specific day, allowing us to exploit the matchups more than we would be able to in a traditional season long fantasy contest.
Knowing who plays well against certain teams is only half the battle. The more important factor, in my opinion, is knowing which teams guard specific positions well. For example, are you better off spending a little less on a lower-rated point guard who might have a better matchup that night? Definitely. I'll run you through a few situations where you might want to either take advantage of a favourable matchup, or steer clear of an unfavourable one.
Wing Players vs San Antonio Spurs
Some critics say Kawhi Leonard could be the best defensive player of all time, and I'm not game enough to argue that. He is a beast in every facet of the game - athleticism, basketball IQ, quickness, hands - he has it all. It's no wonder that Small Forwards average just 30 fantasy points per game against the Spurs. Kawhi hounds them for 90% of the game, and for the other 10% they get Danny Green, who's definitely no slouch on defence. Compare that to the Small Forwards average for the rest of the league which averages 37.7 fantasy points per game! The 30 point average that the Spurs allow is ridiculous, and I would be steering well clear of any SF matching up against them, including LeBron!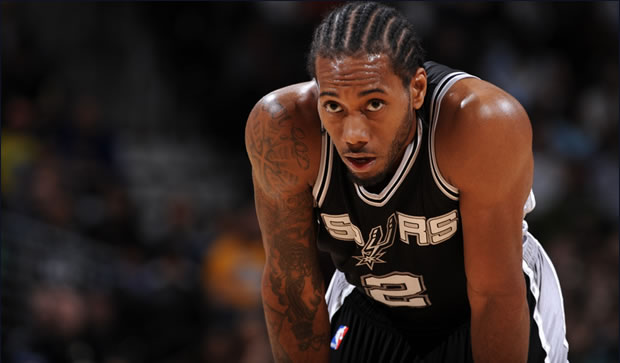 Big Men vs Chicago Bulls
The Chicago Bulls have a massive deficit of players that can effectively guard the PF and C positions. After Robin Lopez and Taj Gibson, who aren't terrific defenders in their own right, the players that log consistent minutes at those positions are Nikola Mirotic, Christiano Felicio, R.J Hunter and Bobby Portis. All of these players are well below average defenders and it's no wonder the Bulls are allowing 50.1 fantasy points per game to Centres, six points above the rest of the leagues average of 44.
Guards vs Boston Celtics
The Celtics have the best defensive guards in the NBA. With Avery Bradley, Marcus Smart and Jae Crowder who can guard both small positions, the Celtics offer up a relentless 48 minutes of basketball for any guard playing against them. Smart and Bradley in particular pride themselves on their defence as a pair, and will regularly compete against each other to have better defensive games. This isn't so much as a point-based example, because 2nd and 3rd guards can sometimes have big games against the Celtics, bumping up their fantasy points allowed per game average. However, steer clear of taking a team's main ball handling guard against the Celtics as they will be in for a long night of unforgiving pressure i.e. a Chris Paul, Kyrie Irving etc.
Anyone vs Philadelphia
The 76ers are still the worst team in the league, and we can go over as many advanced statistics as we want, but sometimes it just pays to pick players who are playing against really poor teams. Philadelphia are in the Top 10 of fantasy points allowed at each position, meaning they just don't play good defence as a team. However, the 76ers regularly get blown out by teams, meaning the opposing teams best players will often sit most of the 3rd and all of the 4th quarter because the game is already over. Look to take deep bench players vs the 76ers if you're low on cash and have a few more empty slots on your roster to fill.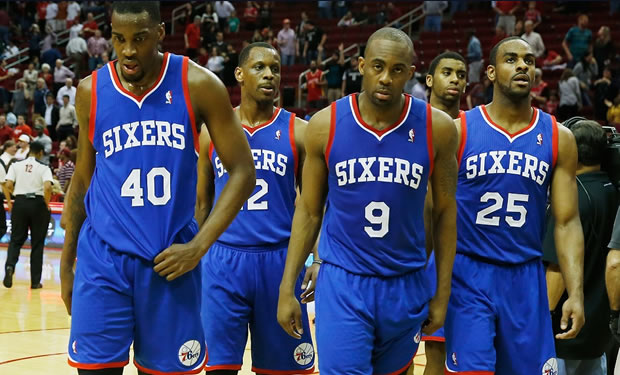 A lot of the time, you and your opponent may pick the same five players out of your total nine-man squad, so picking these lower-priced role players who fill out your lineup is often the difference between winning and losing. If you pick the right ones based on matchup, it will go a long way to securing the cash at the end of the day!
Follow Andy Rosos on Twitter @andyrosos