daily fantasy sports articles
NBA Daily Fantasy: Value Picks for Thursday, 26th of October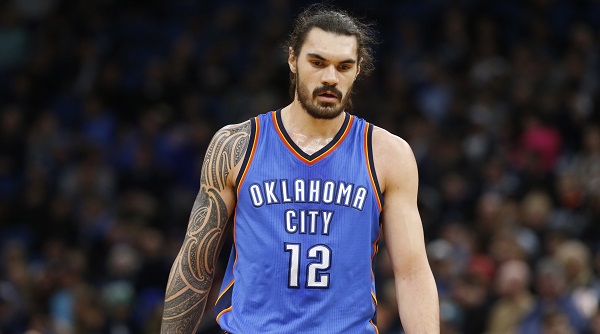 Thursday slates in the NBA are generally the biggest and this Thursday is no exception with a massive 10 game slate for us to feast on. The folks at Draftstars and Moneyball also embrace the massive Thursday slates, and will be offering weekly tournaments worth upwards of $50,000 for the season!
Even if you're not a massive fan of the NBA, you'll still likely know that the likes of LeBron James, Giannis Antetokounmpo and Russel Westbrook are the scoring beasts, so we thought we'd help you out in the Thursday slates by pointing out some of the value picks you can get each week in our NBA Thursday slate daily fantasy tips..
Moneyball Thursday Slate Tournament = $50,000 guaranteed
Draftstars Thursday Slate Tournament = $50,000 guaranteed
See our tips for Thursday, the 26th of October below.
PG – Mike James (Phoenix)
Since Eric Bledsoe made it crystal clear that he does not want to be at Phoenix with a tweet that said 'I don't want to be here', the Suns staff have officially put him up for trade and he will likely never suit up for Phoenix again. This gives young backup PG Mike James a massive surge in minutes with Brandon Knight also out for the season. For just $3,500 on Moneyball, James has a chance to be in the 20-30 point range against the Jazz this Thursday.
SG – Kentavious Caldwell-Pope (LA Lakers)
After being suspended for the first two games, Caldwell-Pope made his first appearance in the Lakers third game of the season. It seems that he will get the permanent start at shooting guard, at least for the time being after playing over 30 minutes in his season debut. He scored 20 points and added a few extra stats and as long as he is getting 30+ minutes should be valuable at just $4,700 on Moneyball.
SF – PJ Tucker (Houston)
Regular Houston starting small forward Trevor Ariza has been ruled out of Thursday's clash against the 76ers due to an injured foot. That means PJ Tucker will likely get the start against Philly, or at minimum see plenty more minutes. Is a jack of all trades in terms of rebounds, assists and steals and if he can add 20 points like he did in the Rockets season opener than he will be great value for just $4,100 on Moneyball or $6,100 on Draftstars.
PF – Kelly Olynyk (Miami)
Miami might be playing a good defensive team in the Spurs this Thursday but they'll be without star centre Hassan Whiteside which means Kelly Olynyk will likely get the start at one of the forward positions. Hasn't scored under 10 points yet through three games this season and averages eight rebounds per game, should only increase with more minutes Thursday.
C – Steven Adams (OKC)
Steven Adams continues to be the go to value centre in the early stages of the season, especially at Moneyball where he is priced at just $5,500. His last game against the Timberwolves saw him score 17 points and add 13 rebounds for a really solid performance and it seems that he should easily pull in double digit rebounds on a night to night basis.
_ _ _