daily fantasy sports articles
$20,000 NBA Super Contest at PlayON this Wednesday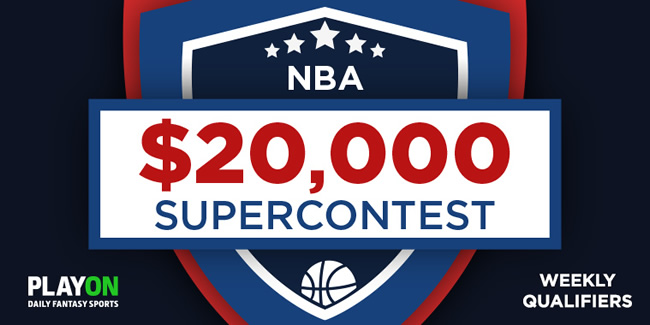 It's exciting times if you're a DFS player at PlayON this week. Many of our DFR players having been busy qualifying for the massive AFL and NRL Super Contests later in the year, but if you can't wait until August, then we have some good news...there's a $20,000 NBA Super Contest running this Wednesday April 4th!
The massive 13-game NBA slate on Wednesday will give DFS players plenty of room to move in drafting together their best lineup to share in the $20,000 guaranteed prize pool. Whoever can collect the most fantasy points for their team will pocket a cool $5,000 first place prize.
At the time of writing there are only 100 entrants in the Super Contest, and the top 40 players will finish in the money! So it's likely there will be an overlay and players have a fantastic opportunity to win some cash, and of course, the valuable DFR rankings points!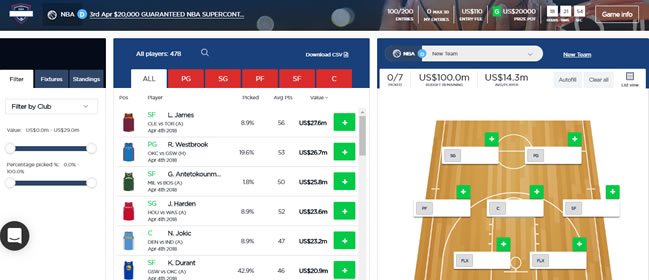 There are no more qualifiers left, so the only way to enter now is to buy-in directly for $110, but we have some good news for any late comers as PlayON are running a special promotion for this contest.
Anyone who buys directly into the $20,000 NBA Super Contest on Wednesday will receive a 2-for-1 special – that means you'll get two entries into the contest for the price of one! You'll double your chances of winning the top prize!
With so much value to be found this is a tremendous opportunity to check out PlayON and get amongst the cash!