daily fantasy sports articles
NFL 2020-21 Daily Fantasy Tips: Week 1
By: Luke Mathyssen & Tom Kelly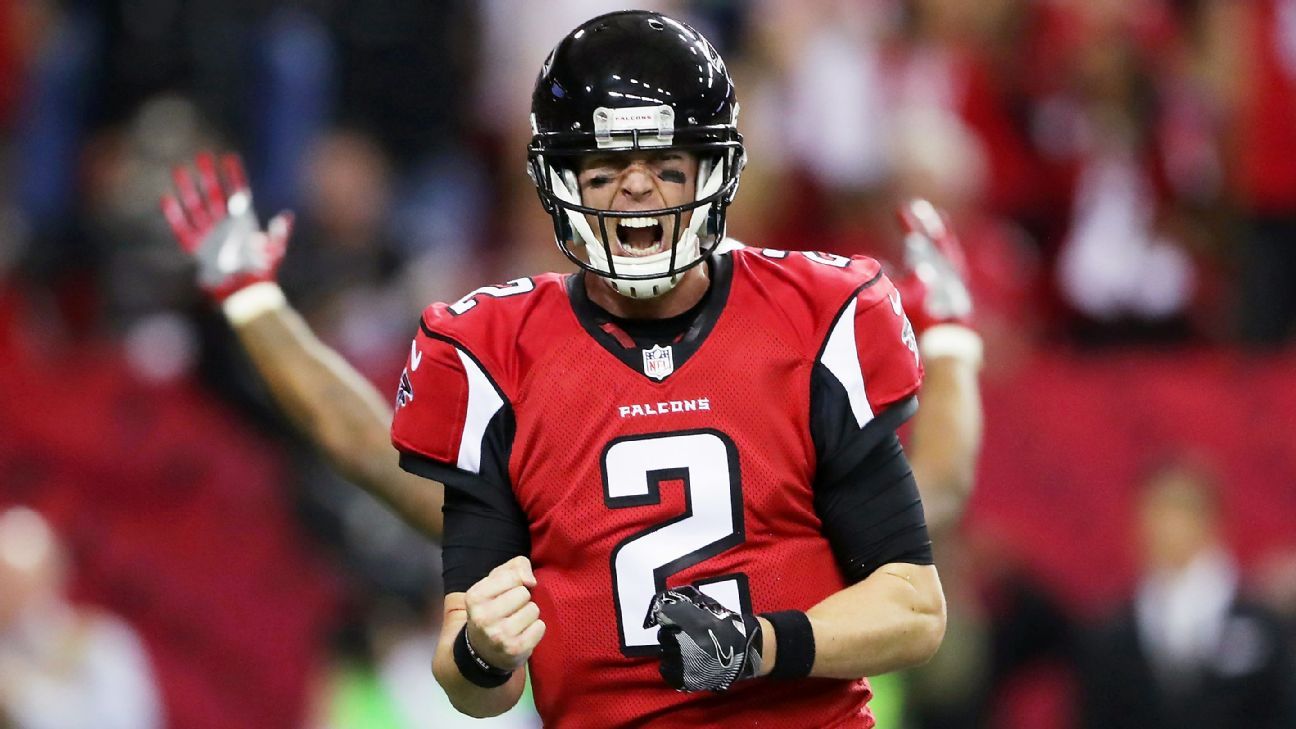 Welcome to DFR's weekly previews for the NFL for the 2020 season! Each week myself and Tom will be providing written previews for slates in the NFL, providing our fantasy plays and strategy to tackle the big world of Daily Fantasy NFL. Each week we will provide the one mega article so make sure you keep referring to this weekly article as each week progresses.
If you need a brush up on how to play NFL or new to this Daily Fantasy game, check out our Training Camp article on how to play by clicking the banner below

Season 2020 for the NFL gets underway on Friday Morning in Australia with a cracker of a match-up first up between the Houston Texans and the defending Super Bowl Champions the Kansas City Chiefs. The two best offences in the AFC doing battle after an extraordinary Divisional playoff match last season where the Texans were up 21-0 at quarter time then went on to be thrashed 51 to 31.
With the return of the NFL, Daily Fantasy Sites Draftstars and DraftKings are back with a variety of contests to suit every style and budget. Starting with Draftstars, the Single "Flex" contest is available with the main contest a guarnateed prize of $10,000 for a $15 entry. A mini contest is also available for an entry of $2.
On DraftKings, there are various types of Showdown contests in the lobby highlighted by the $3,000,000 Kickoff Thursday Millionaire where 1st prize is $1,000,000! Entry into this contest is $10 per entry. There are plenty of contests on DraftKings including, Single, 3 entry max and 20 entry max contests.
Alright, let's get stuck into Week 1!
Thursday Night Football
Houston Texans @ Kansas City Chiefs (1020 AEST Friday)
Total - 54.5
Spread - KC 9.5
Injuries
Brandon Cooks is Questionable (Thigh). Looking to Wednesday's injury report if Cooks plays.
Draftstars Strategy
For those are new to the Draftstars format, you simply pick 6 positions/players within your salary cap from the available pool. No need to worry about multipliers or position restrictions, you are simply extracting the most amount of scoring and value out of your lineups. You could run both DST's or both QB's or run 6 WR's, it is up to you. But like the classic format, you want to be correlating your lineups.
For this matchup both QB's are in play and I would not be surprised if Patrick Mahomes is over 80% owned for this matchup. However having both QB's in the same lineup is just about 50% of your salary (which is a bit of a stretch) and you will be unable to stack with each team's gun receivers in Tyreek Hill and Will Fuller. The Houston Texans DST at $3,000 is the lowest price in this pool (I wouldn't pick anyone below this salary) and I would not be recommending jamming the Texans DST in your last spot. So you will need to make a decision on how many studs you can squeeze in.
DraftKings Strategy
Showdown lineups consist of six players, five FLEX and one CPT, or Captain. The CPT is what brings a spin on DFS strategy, and also helps increase the amount of unique lineups. The CPT position delivers 1.5x the fantasy points as a normal FLEX position, but the price tag for the player is also increased 1.5x.
With this match destined for a high-scoring shootout but heavily favoured towards the Chiefs, look to roster either QB's or WR's in the CPT spot. A sneaky strategy in high scoring games is to roster the Kicker in winning teams. I am pretty keen on the Chiefs continuing their high power offense which means opportunity for FG's and XPA's. Harrison Butker is the Kicker for the Chiefs and he makes my side (plus he is cheap too).
Friday Plays
Champ - Patrick Mahomes (Kansas City Chiefs)
The man with the mega contract! 10 years and could make $500 million for this absurd contract, that is insane! Mahomes enters the new season with the same weapons from last season in Tyreek Hill, Travis Kelce and Sammy Watkins so there is no need to build "chemistry" without pre-season games. Pretty much a must have on Draftstars and DraftKings, you only need to figure out if the CPT spot is worthy for your DK lineups.
Cheapie - Darrell Williams (Kansas City Chiefs)
All the talk is about the gun RB rookie in Clyde Edwards-Helaire who will assume the leading Running Back for the Chiefs. The million dollar question is how much work does he get? It is speculated that he could split backfield work with Darrell Williams who beat Darwin Thompson as the RB2 on the depth chart. Williams is cheap enough to take a chance on, especially that $1,800 price on DK. If Williams gets enough chances then he easily pays off his salary.
Chance - David Johnson (Houston Texans)
Casual readers not knowing following the off-season news would be shocked to read that DeAndre Hopkins was traded for David Johnson. It is the equivalent of Zach Merrett getting traded for Grant Birchall, it was just plain dumb from the Texans. But Johnson gets a fresh start at the Texans and should be carrying the majority of the bell-end work to start with. This is a classic 'chance' play but the confidence is quite low. If the Texans were playing anyone else I will be more bullish but DJ will be pretty low owned.
Chump - Kenny Stills (Houston Texans)
It's a bit harsh to be calling Stills my opening 'Chump' for the season but the reason why I have noted Kenny is the injury status of Brandin Cooks. If Cooks is ruled out before kick-off then Stills would step into the WR3 role. Stills however has missed pre-season practice due to illness and you can ignore him if Cooks does indeed become active for the game.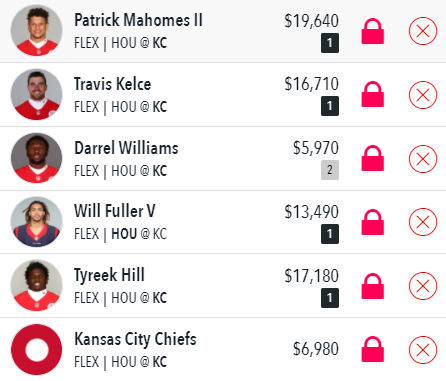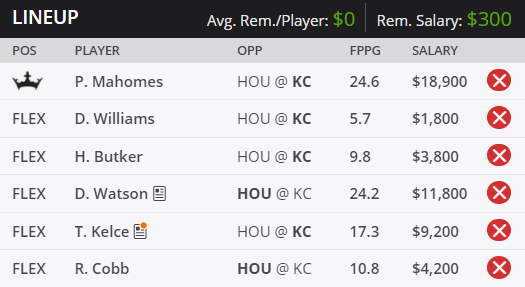 Monday Main Slate
Welcome to the real 2020 NFL Season, Sunday (Well Monday in Australia) football! With any luck, this is the first of 17 very exciting weeks of waking up at 3am on Monday mornings to get that Redzone fix. Spectacular programming aside, there are 12 games to sort through to find some good value plays and stacking opportunities.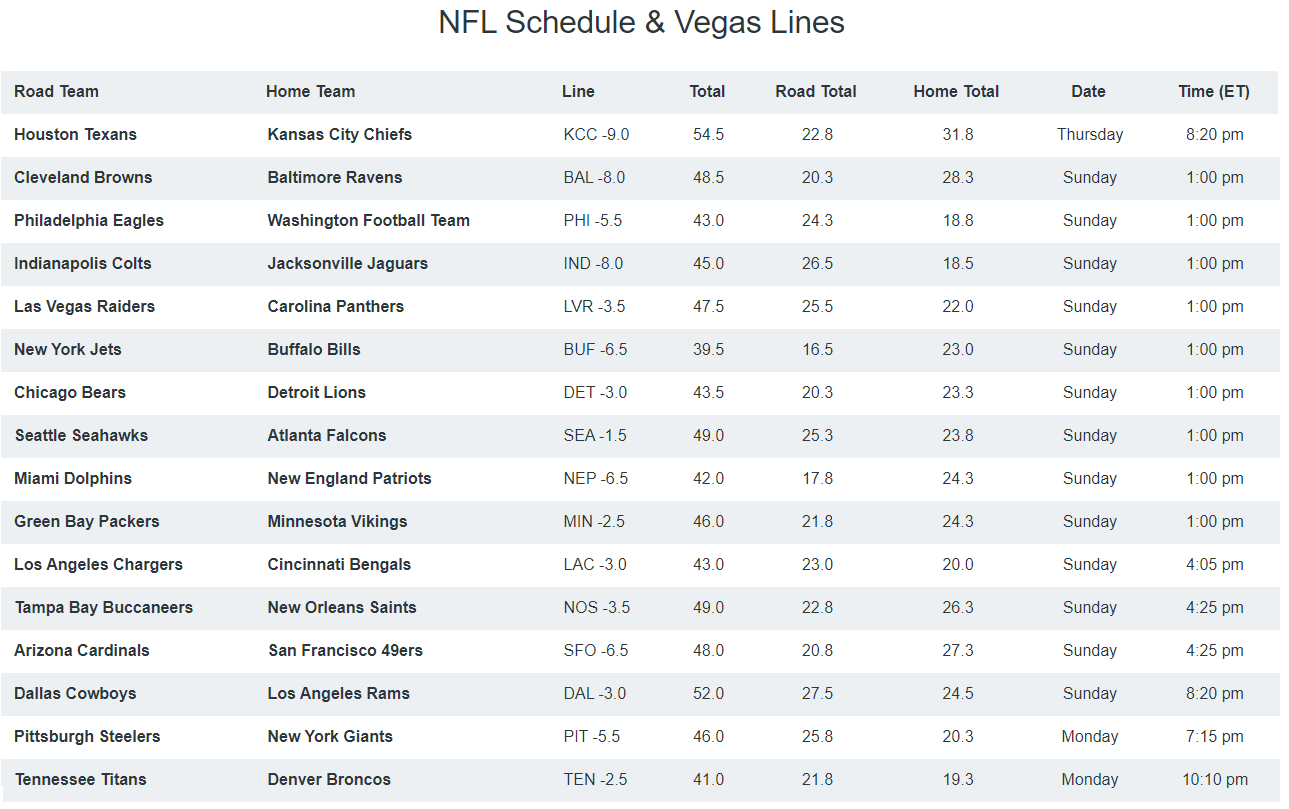 Injury News to Monitor
For Philadelphia, injury woes contiune the side with Miles Sanders, the team's most potent offensive weapon and lead running back, will miss the Week 1 matchup. In other news:
WR Kenny Golladay (hamstring) is listed as doubtful.
WR Mike Williams (shoulder) is out after being Questionable.
RB Tevin Coleman could sit in this one due to the air quality from the fires.
WR Mike Evans (hamstring) was upgraded to Questionable. If he does play he may be on a "pitch count".
Quarterback
Mitch Trubisky: No-one wants to play Mitch Trubisky, but his price is just far too low on Draftstars. Couple that with the possibility that Chicago might have to try to keep up with a reasonable Detroit passing game by throwing the ball themselves, and there could be plenty of value here. All of Dwayne Haskins, Sam Darnold and Ryan Fitzpatrick are similar in that they are too cheap and should be trying to keep up with better opposition.
Jimmy Garroppolo: Jimmy G absolutely decimated the Cardinals last season, scoring over 30 points on both occasions. There is a chance that San Francisco choose to focus on running the ball more in this game, but it is very difficult to ignore that kind of history.
Russel Wilson/Matt Ryan: Now we're talking. This Falcons v Seahawks matchup is likely the most popular game for fantasy purposes on this slate, with both teams featuring potent passing offences and ordinary defence. Both of these quarterbacks have a number of good targets to throw the ball to, and are high volume passing attacks. With Seattle favoured to win and some chance to try to run the ball if they get a lead, I do prefer to target the Atlanta side of this game.
Cam Newton: I couldn't leave this section without mentioning Cam Newton. The man is a very good football player, and therefore a very good fantasy scorer. He doesn't have many good weapons to give the ball too, but that never stopped him on some ordinary Carolina teams, he can just run the ball down the field himself. It does make it a little difficult to build a nicely correlated stack with Patriots parts, but maybe this is an exception to the rule where you can plug Cam in and play receivers from other games.
Running Back
Marlon Mack/Sony Michel: We also have a couple of badly mispriced players at this position, although neither can be relied upon as totally safe value. Mack is competing with rookie Jonathan Taylor for work at the Colts and will need to play well in his initial carries to continue to be given the ball. With the Colts big favourites there should be plenty of carries to go around if he plays well. Michel seems to have the starting job at the Patriots with his competition either released or injured, and again his team is favoured to win and therefore likely to run the ball. He still has to share a little with James White and Rex Burkhead, and has a running quarterback in Cam Newton stealing touches, so tread very carefully with him.
Antonio Gibson: The hype name of the last couple of weeks, Gibson is a dynamic receiver/back that is being elevated on potential alone without much actual production. The Washington Football Team cut legend Adrian Peterson to give him more opportunities (along with Bryce Love and J.D.McKissic), so he presents as interesting although uncertain value who can be paired with Dwayne Haskins as an unusual stack. He should be popular on hype alone, so consider looking elsewhere if you need a point of difference.
Christian McCaffery: He is the most expensive player on the slate, but that's because he scores by far the most fantasy points int he NFL. Usually I'd be looking to avoid a player this expensive, but with a lot of value available he should be easy enough to fit into your lineups. The only concern is that he has a new coaching staff and several new teammates, so it is unknown as of yet if his role will change at all, or if the offense will struggle until they adapt to each other. Dalvin Cook and Alvin Kamara are two other expensive options that don't have those kind of question marks and could be good alternatives.
Boston Scott: It seems that the injury to Miles Sanders has everyone jumping on Boston Scott as the lead back for the Eagles. Scott was in the team from week 14 to 17 last season for the Eagles producing 4 TD's including 3 TD's in Week 17. It is a tough Washington D Line to crack but at salary on both sites, you are going to find him in many GPP and Cash teams.
Wide Receiver
Allen Robinson/Anthony Miller: If you're taking the value potential in Mitch Trubisky, these are the guys that he will be throwing the ball too for the most part. Robinson is a stud, and Detroit's defence isn't anything special. Miller showed signs of a breakout towards the end of last season, we could see a dangerous receiving tandem that can be paired together in the hopes that Chicago can keep up with Detroit and this game turns into a shootout.
Deebo Samuel/Brandon Aiyuk: These two are San Francisco's primary wide receivers, but both have been racing the clock to return from injury. It seems Draftstars have priced them as if they won't play, so if either of them do play then we have a big value option to pair with Jimmy G. The Cardinals are not a great defence so there are points to be had, but George Kittle figures to be the primary receiver so I would only use a maximum of one of these guys. UPDATE: Samuel is OUT for the game against the Cardinals. Aiyuk is still questionable.
Julio Jones/Calvin Ridley/Tyler Lockett/DK Metcalf: Again, the Falcons v Seahawks game is a strong candidate for a high scoring shootout, and I think you can play as many of these guys with the quarterbacks from this game as you like. If you're using Wilson or Ryan, I think you need at least two, if not three of these receivers in the lineup too. Julio and Lockett are the established guns that might draw some extra defensive attention, while Ridley and Metcalf showed how good they are last season and should only be better this year.
Tight End
George Kittle: As above, Kittle is a true stud and the main receiver for San Francisco. As the most expensive tight end we have the luxury of fitting him in with some other expensive players thanks to some of the big value available.
Zach Ertz: Another stud, Ertz figures to be the main focal point of the Eagles attack against Washington. There are several injuries to Eagles wide receivers, and Washington has a dangerous defensive line which could make it difficult to run the ball effectively. All that adds up to Carson Wentz trying to get the ball to Zach Ertz as quickly and as often as possible.
Hayden Hurst: Hurst was traded from the Ravens to replace the departing Austin Hooper. He's a former first-round pick who struggled with injuries initially and then got stuck behind fellow breakout TE Mark Andrews (also a good play on this slate). Hooper had a breakout year as a big part of the passing attack last year, and the assumption is that Hurst will step into those shoes and get 6+ quality targets per game.
DST:
Defense is very random and almost impossible to predict. Indianapolis Colts are the team that I "think" have the best chance against the tanking Jaguars, but it could be anyone. For that reason, I like to play cheap defences that have a chance to succeed. This week I'm using some Washington, Miami and Tampa Bay as minimum priced options to finish lineups.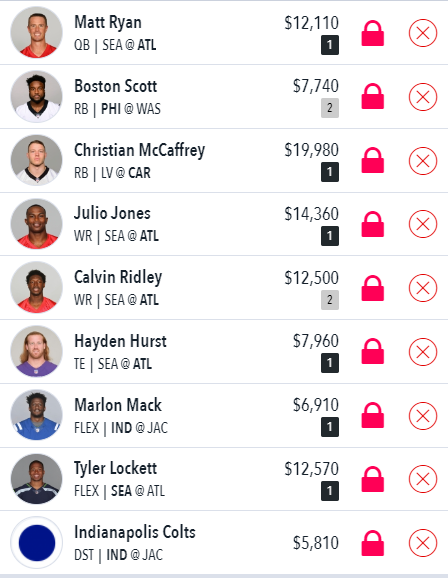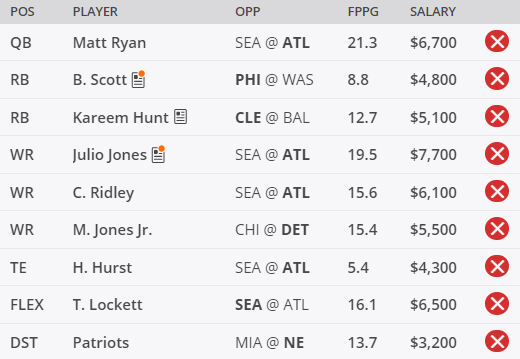 Tuesday Morning
It is a rare double header for Monday Night Football in the States featuring some interesting matchups. Pittsburgh travels to the Meadowlands to take on the New York Giants while the Denver Broncos hosts the Tennessee Titans at Mile High Stadium.
Ben Rothisberger returns to the Steelers lineup after injury ruined his 2019. The Giants look good on paper with second year Quarterback Daniel Jones having offensive weapons in Saquon Barkley, Sterling Shepard, Golden Tate and Evan Engram. However the Giants defense is questionable and the team finds themselves the underdog in this match.
Didn't Ryan Tannerhill play himself into a mega contract for the Titans in 2019! With Derrick Henry during the bulk of the offense at RB, the Titans are slight favourites in a lowish total matchup against the Broncos. The Broncos are built on defense, but that is now in question with Von Miller out indefinitely with injury. However on offense the Broncos are led by 2nd year QB Drew Lock and WR Courtland Sutton. Sutton however is under an injury cloud after a shoulder injury on Thursday.
Draftstars have posted a $10,000 featured contest for the two game slate that gets underway at 0915 AEST.
DraftKings as always has a variety of contests headlined by the $1.5M Monday Night Special with $300,000 USD 1st prize! Right, let's see who we can rely on for fantasy contests.
Pittsburgh Steelers at New York Giants
Game time: Tuesday @ 0915 AEST
Game line: Pittsburgh -5.5
Over/Under: 46
Tennessee Titans at Denver Broncos
Game time: Tuesday @ 1210 AEST
Game line: Tennessee -1.5
Over/Under: 41.5

Quarterback
Ben Roethlisberger (Pittsburgh Steelers)
The theme of this slate is defense and with 3 teams that possess quality defenses, we need to target the team that does not. And that is the Giants. The Giants were woeful against QB's last season allowing 20+ fantasy points on average to this position. Big Ben is back after his elbow surgery and should have some rust but he gets a weak defense 1st up. The price on Draftstars against the other 3 QB's is palatable and I'll look to start here.
Running Back
Derrick Henry (Tennessee Titans)
While the appeal of a fully fit Saquon Barkley with a full Giants attack is something to strive for, however his price is wildly expensive against Henry. Henry is going to get at least 15-20 touches along with all the goalline work. Sure the lack of targets per game is a concern but Henry was the hottest RB in the league in 2019 and will be looking to kick off 2020 at the same level.
Phillip Lindsay (Denver Broncos)
On a slate with lack of value options, Lindsay provides salary relief after a strong training camp. RB1 Melvin Gordon has been plagued with a rib injury so Lindsay could be in line for some more work or at least have a 50/50 snap count.
Wide Receiver
JuJu Smith-Schuster (Pittsburgh Steelers)
Ben is back and so is JuJu's upside. JSS didn't have the best of 2019 campaigns especially when Roethlisberger was put on ice. Once he was injured the focus was set on 2020. The Giants secondary is woeful and correlating with Big Ben is the "chalky" play here. Prime spot to be the leading receiver in fantasy scoring.
Jerry Jeudy (Denver Broncos)
The rookie Jerry Jeudy was already slated to start for the Broncos, but this improves with an injury cloud to Courtland Sutton. Thus could open some potential opportunities for him in the passing game. There is risk in playing a rookie wide receiver with no preseason in his first NFL game over more entrenched options. But as a GPP option, this could be the winning one.
Tight End
Noah Fant (Denver Broncos)
Four like for like options in the Tight End position and no doubt double stacking in the flex position could be popular. Once again the Sutton injury means opportunity could arise to Fant. Fant got attention from Drew Lock when he became the quarterback last season, he got busy with 10 receptions on 14 targets for 188 yards and a touchdown in five games.
Always remember to gamble responsibly. When the fun stops, stop. If gambling is having a negative impact on your life, seek support at
Gambling Help Online
. 18+ only.