daily fantasy sports articles
NFL 2020-21 Daily Fantasy Tips: Week 17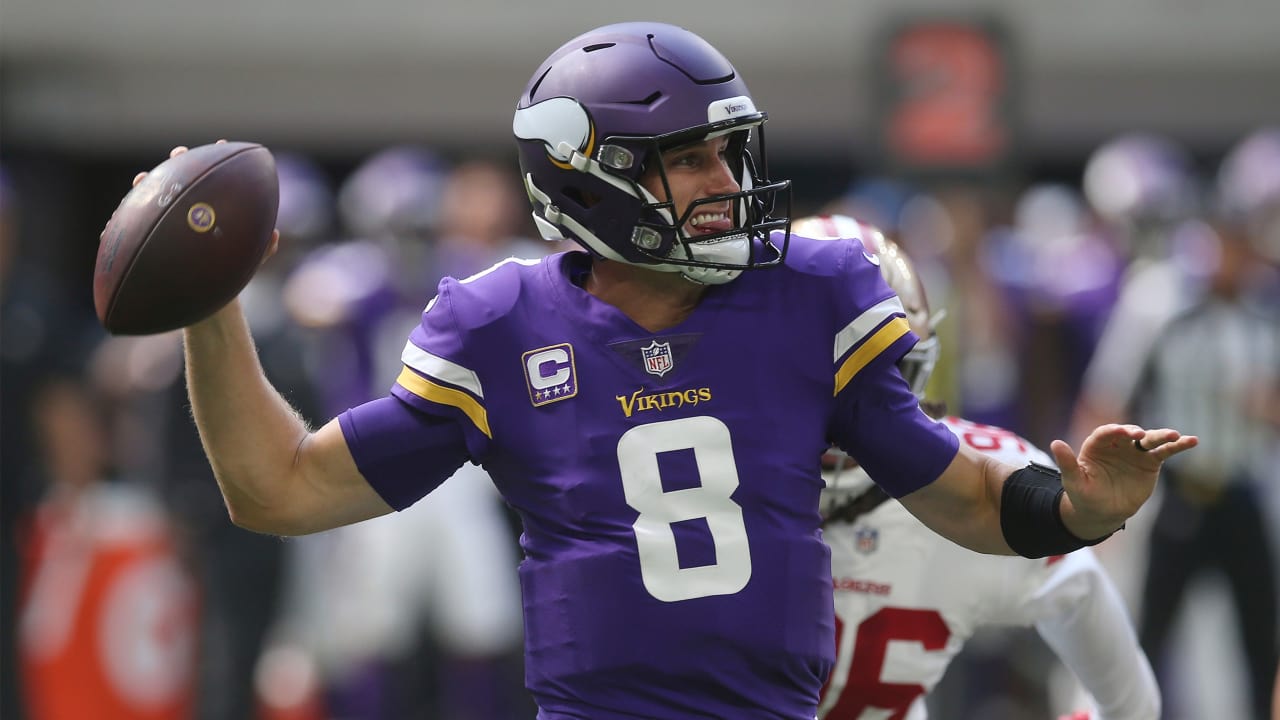 Overview: Happy New Year! We start the year with the final slate of the NFL regular season, which tends to be a difficult slate as we need to work out which teams are actually going to put their best players on the field, and who will be prioritising rest before the playoffs. Draftstars have anticipated less enthusiasm for this tricky slate with a reduced $12,000 prize pool, and just over $1,000 to first.
On DraftKings, there are various types of Classic contests in the lobby highlighted by the $3,000,000 Fantasy Football Millionaire where 1st prize is $1,000,000! Entry into this contest is $20 USD per entry. There are plenty of contests on DraftKings including, single, 3 entry max and 20 entry max contests.
Also have you seen the snake drafts on DraftKings? You can now join a snake draft for single slates and compete in Sunday contests! Check it out!
The other difficult part is there are 15 games on this massive slate, which is a lot to dissect. Of course this also means extra opportunities to find some unique value plays. Let's have a look.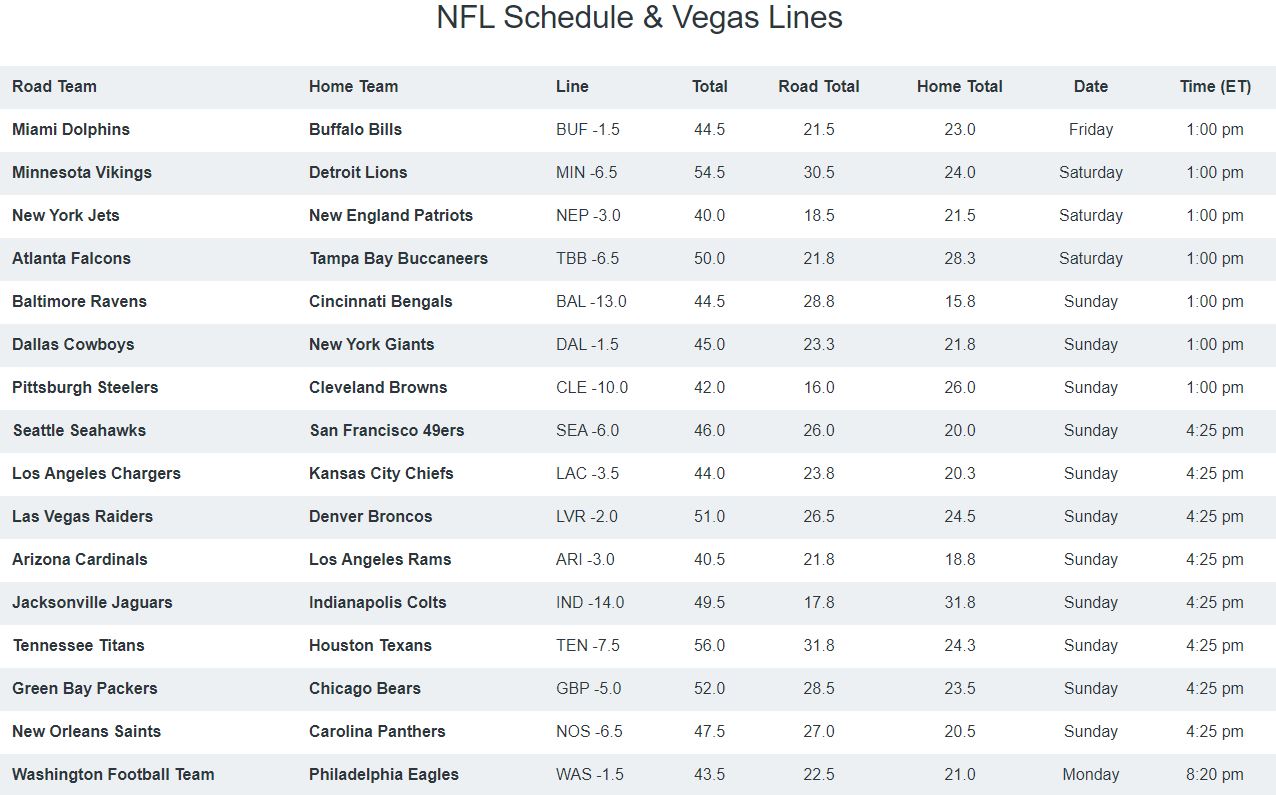 Availability
So far through Saturday (AEDT) the following players will not be participating on the slate, keep an eye out for further developments before kick-off.
Dalvin Cook
Jared Goff
Cooper Kupp
Darrell Henderson
Alvin Kamara
Patrick Mahomes
Tyreek Hill
Clyde Edwards-Helarie
Sammy Watkins
Keenan Allen
Brandon Aiyuk
Deebo Samuel
Kenny Golladay
Julio Jones
Ben Roethlisberger
Christian McCaffrey
Mike Davis
DJ Chark
James Robinson
Collin Johnson
Cole Beasley
Greg Olsen
Frank Gore
La'Mical Perine
KJ Hamler
QB:
Kirk Cousins: The Vikings get a nice easy matchup against the Lions, and although I'd usually like to play a RB against the Lions, Dalvin Cook isn't playing this week after a family tragedy. Alexander Mattison will fill his role, but I'm going to switch to playing the passing attack, which is very easy to do seeing as Cousins only has a couple of guys that he likes throwing the ball to.
Tom Brady: Similar to the Vikings, the Bucs have a soft matchup and some banged up RBs. Ronald Jones and Leonard Fournette both look like playing, but I'm still looking to focus on the passing attack. The problem here is that Brady has at least 4 guys to target, so picking the right players to stack with him is much more difficult. The Bus also will be missing some defensive players this week, which could increase the chances of this game becoming a shootout.
John Wolford: Jared Goff is out with a thumb issue, and the Rams really need to win this game to guarantee a playoff spot (they can still make it if they lose). It also helps that their top two RBs are out, leaving veteran Malcolm Brown to try to exploit the vulnerable run defense of the Cardinals. Wolford is a nobody, but the scouting report is that he throws a good long ball and he still has a number of good weapons to get the ball to despite Cooper Kupp being out. This should be a very low owned stack in a potentially explosive game if the Cardinals can get their offense humming.
RB:
David Johnson: I suggested Johnson last week with the caveat that I didn't feel comfortable about it at all, and he subsequently went bananas. That is consecutive good scores, and now he gets what is a solid matchup on paper as the Titans are susceptible to RBs. If the Titans take an early lead he is also capable of getting involved in the passing game. I'll say again that I don't feel very good about this play, but he does look like one of the best options under 15K.
Josh Jacobs: Jacobs has been a little disappointing this year, with 4 scores over 20 and his other 10 scores coming in under 14. Having said that, he's looked okay the last two weeks after carrying niggles through the middle part of the season, and in fact sacrificed a TD late in the game last week to try to manage the clock (they still lost!). I have a feeling that he has some short TD opportunities coming this week, and hopefully a big workload to finish the season if the Raiders can stay ahead of the Broncos.
WR:
Adam Thielen/Justin Jefferson: These are the two guys that Cousins like to throw the ball to. Okay, the TEs might get some targets, but one or both of these guys will definitely have a big day if Cousins goes off. My suggestion is to only use one of them per lineup as they are expensive enough that it is unlikely for both of them to be good value. Irv Smith is a good TE option for the double stack as he caught two TDs last week.
Chris Godwin/Antonio Brown: I've singled these two Bucs out as they are cheaper than Mike Evans, and I don't really want to use Rob Gronkowski over the other TEs I've suggested below. Having said that, any of the four could have a big day, so play whoever you like the most.
Robert Woods/Josh Reynolds: The Cardinals have not been great at covering WRs, so either of these two or Jefferson/Higbee could be in for a big day. All are nice and cheap to account for their QB being out, but as I said I think this is a nice cheap, low-owned stack that has a chance of success. I'll be stacking Wolford/Woods and one other, and will consider using Deandre Hopkins in this lineups as a bringback.
Marvin Jones: This is a nice easy ringback play for the Vikings stack, as long as Matt Stafford manages to make his return. I have little faith in either of the backup QBs to get Jones the ball in good positions, but if Stafford manages to return I like Jones a lot against a poor Vikings defense. Without Stafford I might be more inclined to play a lot of Deandre Swift.
AJ Green: Just a cheap punt to throw in, because I might never get the chance to tout him again. Brandon Allen looked okay moving the ball around the field last week, and Green started to benefit from those targets later in the game. He's a shadow of his former self, but the Bengals are likely to be forced to throw the ball or most of the game, so I thought I'd throw him in as a minimum priced punt play.
TE:
George Kittle: Kittle returned to action last week on what was supposed to be a limited snap count. Despite that he looked good and was productive with 4 receptions and 92 yards. The 49ers are banged up and should be in catchup mode for most of the game against the Seahawks, so I expect Kittle to get plenty of volume. Hopefully a TD or two will come his way to make his price tag worthwhile.
Mark Andrews: I played lots of Andrews last week, so I noticed how many near-misses he had with end-zone targets that he couldn't quite catch and long plays brought back by penalties. I'm keen to try again against the lowly Bengals and hope that Lamar can find his favourite target with more success.
DEF:
Dallas Cowboys: I like playing DST against the Giants, with Daniel Jones very turnover prone. The Cowboys have also been generating plenty of fantasy points in the last month, so I'll take the discount to some of the more obvious plays such as the Browns and Ravens. The chance of rain is the cherry on top.