daily fantasy sports articles
NFL 2020-21 Daily Fantasy Tips: Week 4
By: Luke Mathyssen & Tom Kelly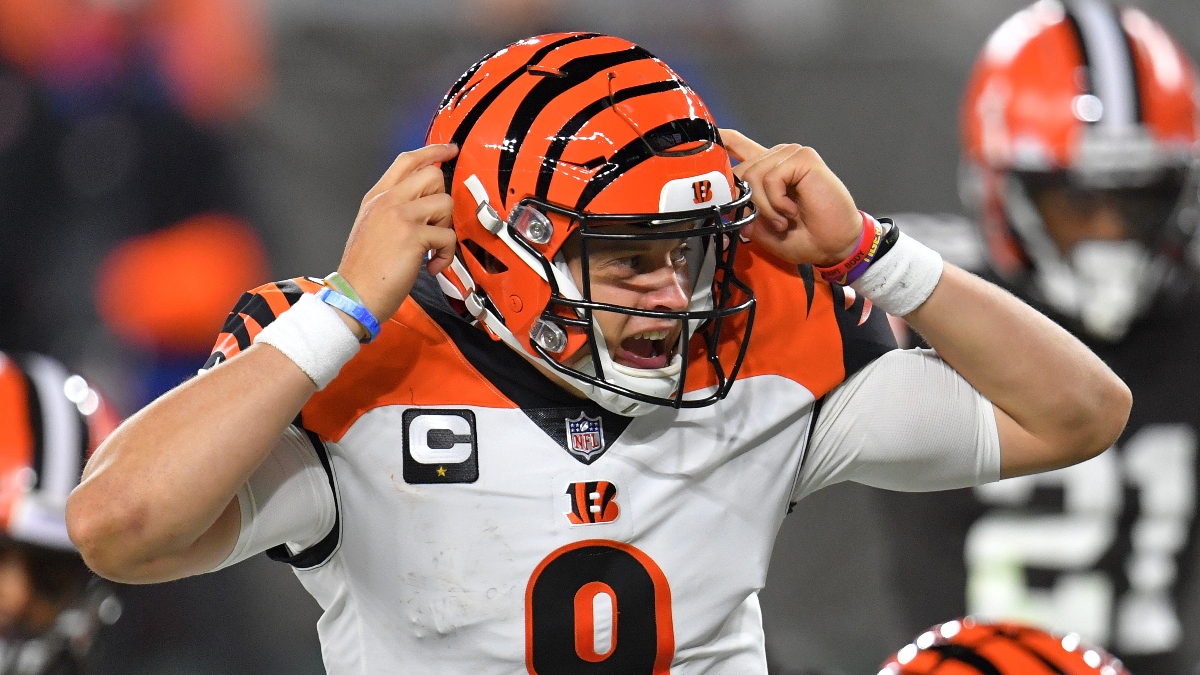 Welcome back to DFR's weekly previews for the NFL for the 2020 season! Let's move onto Week 4 where the pandemic has penetrated the NFL (well mainly the Titans) so we need to keep an eye out on news throughout the week. Each week myself and Tom will be providing written previews for slates in the NFL providing our fantasy plays and strategy to tackle the big world of Daily Fantasy NFL. Each week we will provide the one mega article so make sure you keep referring to this weekly article as each week progresses.
We start Week 4 of the NFL on Thursday Night US time with the "uninspiring" matchup between the winless New York Jets and the Denver Broncos who are also winless. Nothing has gone right for the Jets so far this season with QB Sam Darnold being riddled by opposition defences. Both teams have been suffocated by injuries with 3rd String QB Brett Rypien getting the start for the Broncos.
Daily Fantasy Sites Draftstars and DraftKings are back with a variety of contests to suit every style and budget on Friday. Starting with Draftstars, the Single "Flex" contest is available with the main contest is a $10,000 for a $15 entry. A mini contest is also available for an entry of $2.
On DraftKings, there are various types of Showdown contests in the lobby highlighted by the $1,500,000 Thursday Night Special where 1st prize is $300,000! Entry into this contest is $10 USD per entry. There are plenty of contests on DraftKings including, single, 3 entry max and 20 entry max contests.
Thursday Night Football
Denver Broncos @ New York Jets (1020 AEST Friday)
Total - 40.5
Spread - NYJ - 1.5
Injuries
Jamison Crowder - Hamstring (Questionable but closer to Probable) - ACTIVE
Phillip Lindsay - Toe (Questionable, limited practices and will be a GTD) - OUT
Chris Hogan - Chest/Ribs (Questionable but closer to Probable) - ACTIVE
#Jets WR Jamison Crowder, who missed two games with a hamstring injury, is expected to play tonight against the #Broncos, per source. Crowder won't be 100%. But he'll give it a go.

LT Mekhi Becton (shoulder) isn't expected to start, but likely will dress in case of emergency.

— Tom Pelissero (@TomPelissero) October 1, 2020
Both of these teams are banged up on both side of the ball, Denver in particular. Brett Ryipen was inserted into the lineup in the 4th quarter last week and threw 8 consecutive receptions before a 4th-down interception. That was enough for Ryipen to get the start over Jeff Driskell and newly acquired Blake Bortles. With Courtland Sutton still out and Philip Lindsay still banged up, there are not many pieces left on the Broncos to attack.
You must think the Jets defence is pretty bad but it must be said that Sam Darnold did throw two pick sixes in their thrashing to the Colts. Expect a better performance at home with Jamison Crowder likely to return.
Look this is not the Chiefs and Ravens but this game should be a close one to watch and the fantasy scoring is going to be tight.
Champ - Melvin Gordon (Broncos)
If Gordon can't get the run game going on the ground then he is going to be Ryipen's favourite target in the check down. Got nothing going against a strong Buccaneers defence, so expect Gordon to be more involved against a weaker opponent who has given up a lot of points. The only query is that the Jets are pretty good against the run (3rd in DVOA) surprisingly. Gordon has played 100 out of 140 possible snaps on offense and needs to lift in this matchup and will be a popular pick if Lindsay is limited or out.
Chance - Chris Herndon (Jets)
Herndon has been a frustrating fantasy play through 3 weeks as he simply hasn't much of a go. The Jets have been behind in every game and Herndon has only caught 10 balls for under 100 yards. With Jets offensive line struggling, Herndon has blocked more than usual, so I expect Herndon to have more input against this banged up Broncos defence.
Cheapie - Tim Patrick (Broncos)
I did consider the DST for both sides but I cannot see either defence scoring on fumbles or interceptions so I have found Patrick at a more than affordable price of $3,250 on Draftstars ($5,000 on DraftKings). Patrick caught a TD against the Bucs last week and has had steady production with 4 catches for 43 yards. While Jeudy, Fant and Gordon are the key members of the offence, Patrick could break out for a big play at his cheap price.
Chump - Frank Gore (Jets)
The Running Back situation is pretty dire at the Jets with Le'veon Bell on injury reserve and a timeshare between Gore, Lamical Perine and Kalen Ballage. Gore doesn't have the upside of a reception game and only offers 'cow-bell' work. We may see more Perine in this game so Gore is a no for me.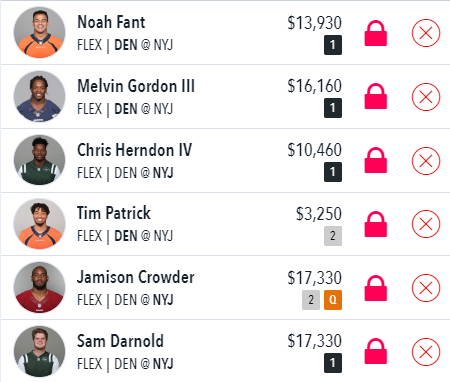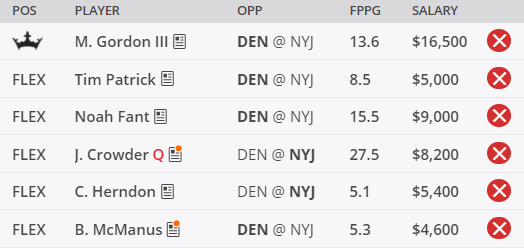 Monday Slate
Two big bonuses to start this week, with the $25,000 prize pool still on offer from Draftstars and daylight savings letting us push that alarm clock back to 4am for the start of Redzone. Only another couple of weeks until the US daylight savings ends and we can push it back another hour! You have to savour the small victories. I see a whole lot of interesting games on the slate, and I've gone through and picked out a few of my favourite plays at each position.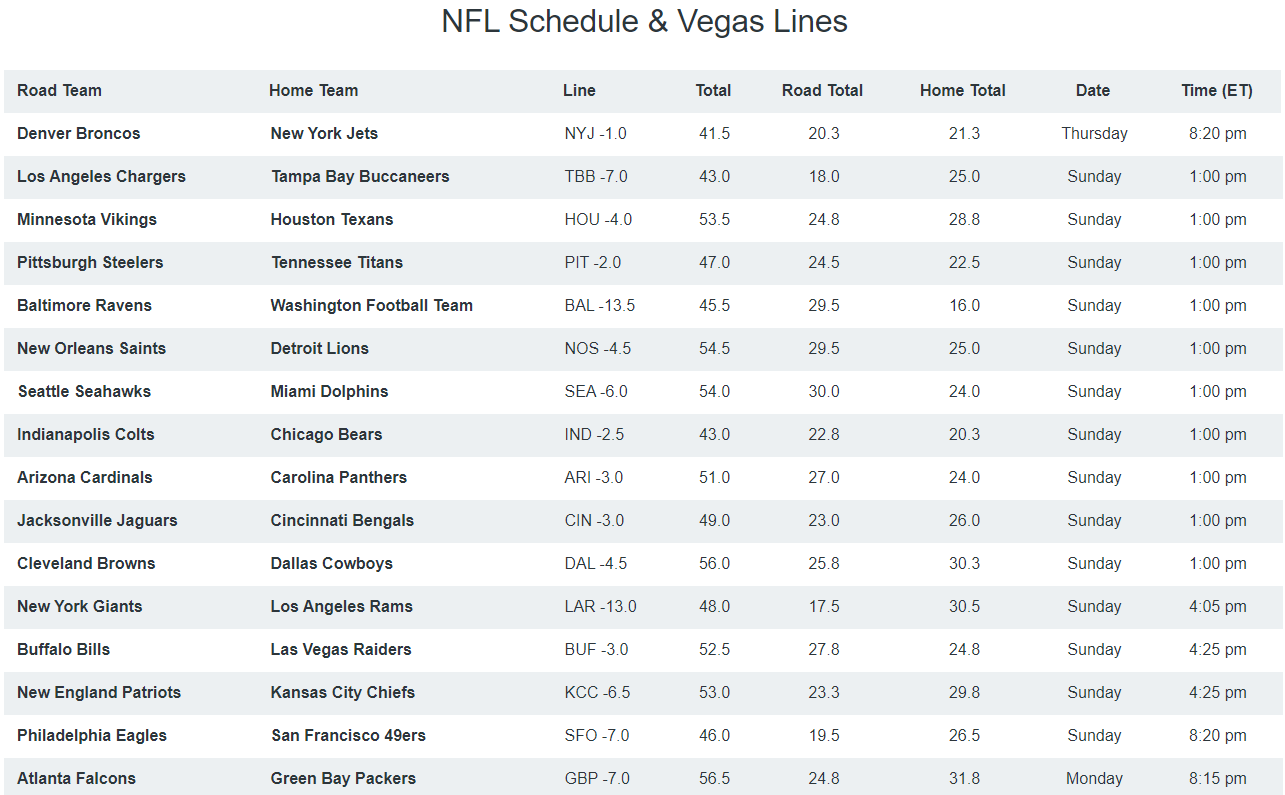 QB:
Joe Burrow: They haven't won a game yet, but this Bengals offense is clearly better with Burrow running the show, and the D is doing enough to keep them close (as in very close, with 2 draws). Burrow is clearly good, he's just not getting much help from his O-Line. Coming up against the equally lowly Jaguars should be a good recipe for plenty of points and some soft big-play opportunities for Burrow and his teammates.
Deshaun Watson: Another team that hasn't won a game yet is the Texans. We know all about the Bill O'Brien jokes and his various questionable decisions, but Watson is still a gun QB and there is still plenty of talent in this offense. The Vikings have fallen off a cliff this season and are ripe for the picking with the D very banged up. Feels like a great spot for Watson to have a big day and to bring Dave Johnson and a couple of pass catchers along for the ride.
Lamar Jackson: The 2019 MVP is off to a much slower start this season, for various reasons. Those reasons do not include being bad at football, and now he gets to prove it against the struggling Washington team. While Washington showed us how good their D-Line is in week 1, they've since struggled to contain teams rushing attacks while giving up big games to Nick Chubb and Kenyan Drake/Kyler Murray. Jackson can certainly take advantage of that with his unique rushing ability, as well as dropping back and doing damage with his arm when the opportunities arise.
RB:
James Robinson: If you're playing Burrow and his teammates, Robinson is a great player to 'run it back' with. If the Jaguars are to be competitive he likely needs to continue his incredible run of form, and the Bengals aren't exactly a difficult team to run against. He also has been getting some nice passing game work, so no matter what he should be involved in this game plenty.
Josh Jacobs/Jonathan Taylor: I couldn't decide between these two. Both are nicely priced, and despite not having an easy matchup necessarily, both have the talent and workload necessary to thrive regardless. Both are somewhat reliant on their team getting an early lead and running the ball often, because their passing game work is limited. I'll happily sprinkle them both into lineups wherever they fit.
Kenyan Drake: If there is one team to target with RBs, it's the Panthers. In the past two weeks they've been gashed by Fournette and Ekeler, and this week sets up perfectly for Drake to get some big points on the board. I mentioned Dave Johnson above, he's my alternate, hopefully lower owned option with similar upside if you want to get away from the somewhat popular play in Drake.
WR:
Brandin Cooks: My favourite option to pair with Watson. I don't have any strong reasoning, other than he's too cheap. Will Fuller should get more of the defensive attention, leaving Cooks free to try to break open a long route down the field for the one big play he'd need to pay off his salary.
AJ Green/Tyler Boyd: I want to pair Green with Burrow, because although it's yet to pay off, Burrow really wants to throw the ball to him. He hasn't quite looked like his former superstar self just yet, but at some point it is going to click and this 11K price tag is going to look silly. Boyd is the more safe play, but if you're going to play Burrow, then why not both?
Adam Thielen: Like Green, Thielen is a former gun that had some injury troubles, but he already showed us in week 1 that he still has it. Last week his rookie teammate Justin Jefferson had a massive game, but Thielen is still seeing lots of opportunity and can do a lot of damage against this weak Texans D. A Watson/Johnson/Cooks/Thielen lineup looks very enticing indeed.
TE:
Mike Gesicki: Seattle have been brutal against TEs this year, but the main reason for that is the signing of Jamal Adams, who should be out this week. Gesicki is looking better with every passing week and you'd imagine the Dolphins will be throwing the ball a lot in this game trying to keep up with the red-hot Russel Wilson.
Tyler Higbee: Playing the Giants is really all the reasoning needed for this play. The Rams shouldn't have too much trouble getting a win in this one, and Higbee is still cheap after a big 28 point game in week 2. He's definitely not a sure thing, but we saw last year he can string big games together, and I have a feeling this could be a perfect spot for him to prove that again.
DEF:
Rams: Daniel Jones is a turnover machine. The Giants are without Saquon Barkley. I think we can expect a desperate Giants outfit to gift some turnovers and make this a solid play.
Ravens: Dwayne Haskins is a turnover machine. Okay, that's probably a bit harsh in this instance, but the Ravens are a good unit and they should be able to ramp up the pressure enough to create some turnovers and possibly make a couple of big plays.
Final Word: After coming a Lockett/Metcalf coin flip from the win last week, I'm feeling good about these picks. Alas, NFL is not easy to predict, and there are plenty of other good plays out there to consider. Good Luck!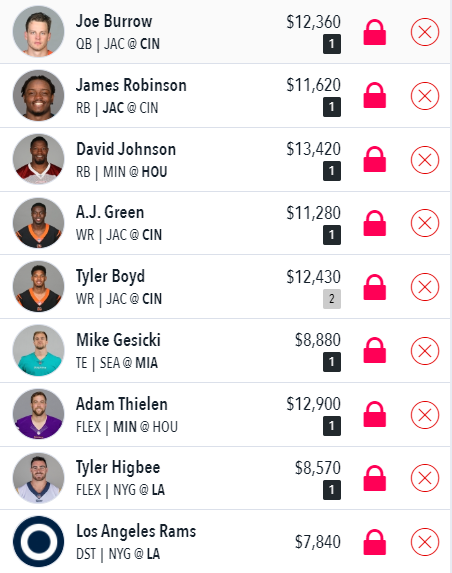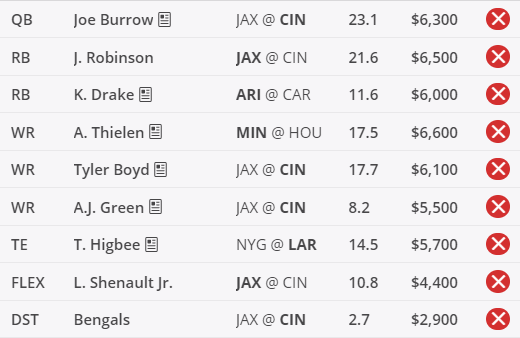 Always remember to gamble responsibly. When the fun stops, stop. If gambling is having a negative impact on your life, seek support at Gambling Help Online. 18+ only.