daily fantasy sports articles
NFL 2021-22 Daily Fantasy Tips: Week 1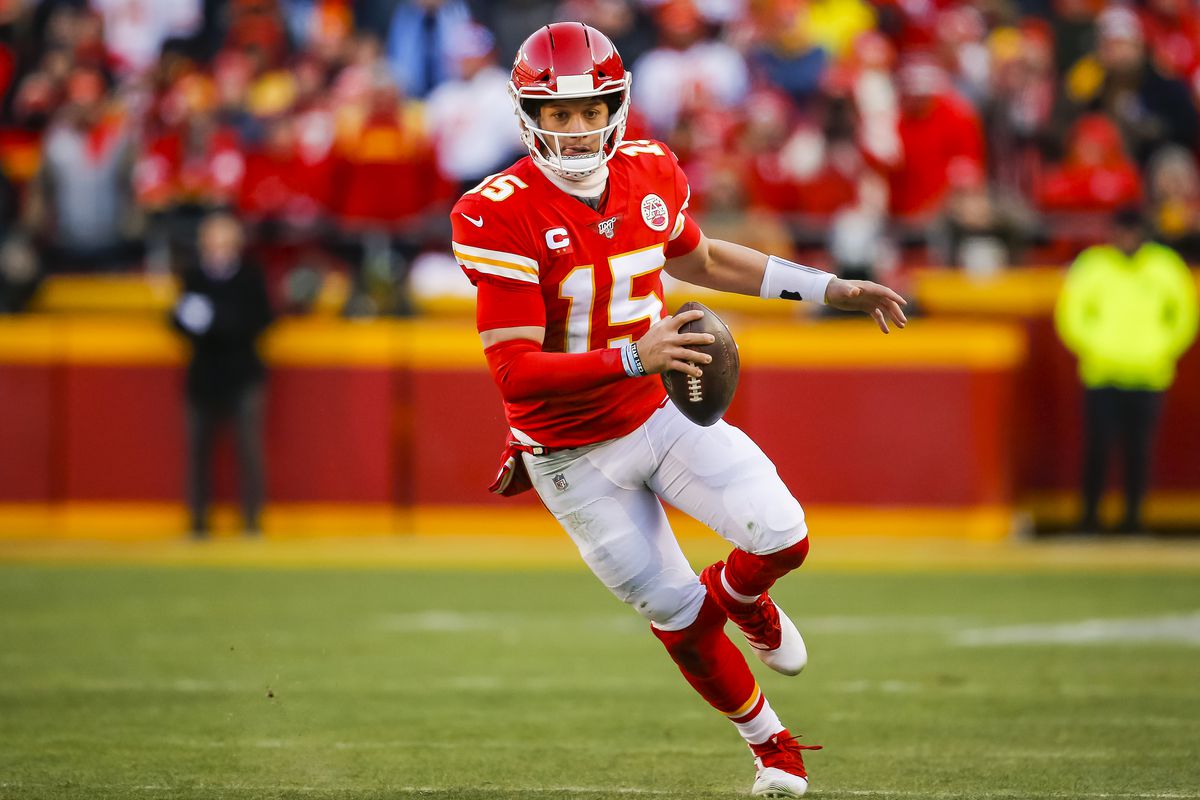 The NFL season has arrived, just in time to take over from the end of the Aussie footy season. With 18 weeks of regular season action ahead of us, there will be no more Monday morning sleep ins for a while (or any sleeping at all really). The games begin at 3am AEST, with final teams announced 90 minutes beforehand. With injury news usually pretty reliable, you can safely get your lineups in the night before if you need your beauty sleep. NFL Redzone is the best way to watch if you don't want to miss any of the ample action.
Draftstars start the year with a site record $40,000 prize pool for Australian and NZ daily fantasy players whilst the prize pools on DraftKings are just mind blowing! Milly makers to mini-maxes there are plenty of contests to suit any budget!
Make sure you tune in on Sunday from midday as the Draftstars NFL Show will be available on our YouTube page and on Draftstars social platforms! A replay of the show will be in this preview - so tune in for the latest news and Draftstars plays!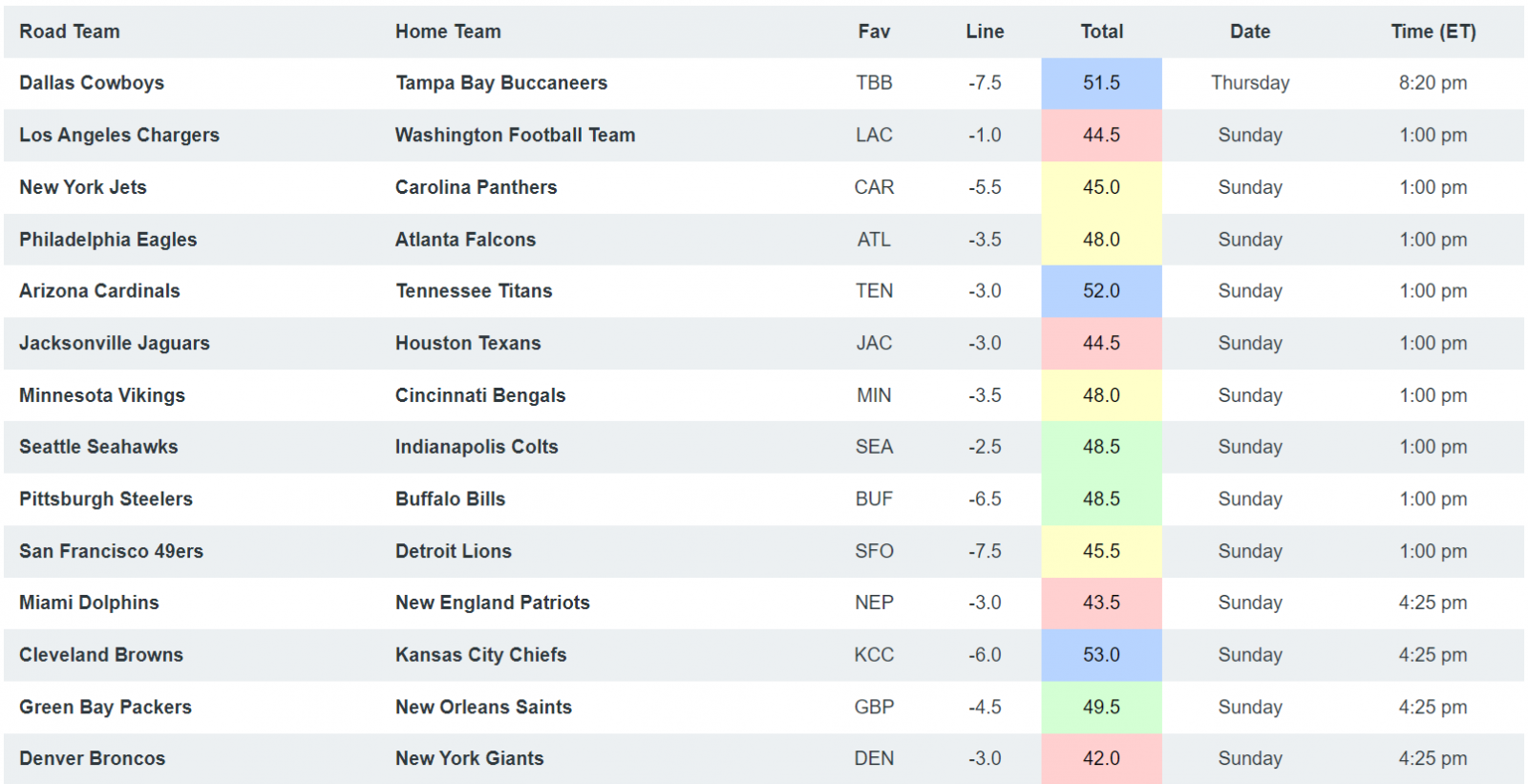 Overview: The joy of NFL DFS is that there are just so many viable options with 13 games on the slate. That also means that it can be very hard to narrow it down to a few options. That is one reason that stacking is important. The simplest version of this is to pair your QB with at least one of his pass-catching teammates. If you follow that simple idea, it's possible to build a good lineup around almost any quarterback. Using the betting odds to get an idea of which teams have the best chance of scoring points is often a good idea, although the ideal situation is a game that is both close and high-scoring, as both teams are incentivised to keep playing at full speed and there are more fantasy points to go around.
Quarterback
Patrick Mahomes ($16,040 DS / $8,100 DK) I'll start with the best young QB in the game, who has taken his team to consecutive Super Bowls, won and MVP, and been a fantasy stud. The Chiefs team is essentially unchanged for the 2021 season, and everyone is coming in healthy. That is a perfect situation for Mahomes & co to hit the ground running. The matchup with the Browns is not an easy one by any means, but that only makes it more likely that Mahomes has to keep his foot on the pedal no matter if leading or not.
James Winston ($12,350 DS / $5,200 DK) Unlike Mahomes, Winston has been on a sharp decline in his career. The former #1 draft pick was cut by the Buccaneers and essentially sat on the sidelines all last season while Drew Brees and Taysom Hill played ahead of him. This season he has won the starting job ahead of Hill, which may indicate he has improved in that time. Even if he hasn't, we know that Winston is a gunslinger, who likes taking deep shots and generally throwing the ball plenty. The main question mark is the quality of his receivers, with Michael Thomas injured and no other recognised starters. The tough matchup with the Packers will likely ensure that he has to keep throwing all day to keep up.
Kyler Murray ($16,240 DS / $7,600 DK) Coming into year 3, Murray has already shown he has all the tools to be an elite QB in both real life and fantasy. For starters his ability to run the ball both effectively and often is elite. He also has a decent arm and a team that is happy to let him spread the ball around. The Titans present a great matchup, as they have a good offence that can keep the game close, but a pretty bad defence that should allow the Cardinals to score at will. This sets up perfectly for Kyler to have a big game and show everyone that he's ready to challenge the likes to Mahomes and Josh Allen for the tag of best young QB in the game.
Running Back
Derrick Henry ($14,120 DS / $8,800 DK) One the reasons the Titans can hope to keep up with the Cardinals is their superhuman running back. Henry has been the best asset at the position each of the last two seasons and has a monster ceiling. There are question marks due to a change in offensive coordinator, as well as his ability to maintain a massive workload for yet another season. None of that should matter in week 1 when he is fresh and in a perfect game environment to get off to a fast start. The discount to other top RBs like McCaffrey, Cook and Kamara is also very useful.
Antonio Gibson ($12,120 DS / $5,900 DK) We saw a number of rookie RBs burst onto the scene last season, and Gibson was near the top of the pile. Surprisingly he did his best work as a bulldozer on the ground, after playing mostly as a wide receiver in his college career. There is lots of upside if at some point this season, he manages to take over more of the receiving work from J.D McKissic. In week 1, most of the upside comes from his own immense talent, and the improvement of the Washington team by adding Ryan Fitzpatrick at QB, Curtis Samuel and Dyami Brown at WR, and still having an elite young defence. The Chargers will also be an improved team this year, but I like Washington's chances of getting the W at home this week.
Alvin Kamara ($17,300 DS / $8,600 DK) With no standout value plays at the position, I'm going back to the top of the board. Kamara has already become a true superstar, but we could see his fantasy production go to a whole new level early this season. The fact that Winston won the QB job is helpful, as it means the team will pass more, and that Kamara will be entrusted with a larger share of the rushing work than if Taysom Hill was the QB. The biggest boost comes from the extended absence of Michael Thomas, leaving a very thin looking pass catching group. Kamara might be both the team's best rusher and best receiver, leading to ridiculous volume no matter the game situation. In short, he could be looking at Christian McCaffrey type numbers, but at a useful discount.
Wide Receiver
Chase Claypool ($10,250 DS / $5,600 DK) Second-year breakout players are very popular early in the NFL season, and Claypool is one of the best. He showed his massive talent and fantasy ceiling last year, particularly with one game of 4 TDs and 43 points. With another year of development, I expect him to be a more consistent factor in the offence this season and move past teammates like Juju Smith-Schuster. Other benefits could come from the addition of RB Najee Harris, who should give the team more balance, as well as potentially better QB play this season if ageing star Ben Roethlisberger is healthy and over his elbow issues. The Bills are a very strong opponent, but Claypool should get opportunities to make big plays deep down the field.
Tyreek Hill ($15,170 DS / $8,200 DK) If you're playing Mahomes, it's almost compulsory to pair him with Hill. The speedster is an outlier in his ability to dominate defenders who are significantly bigger than him, but he's proven time and again that we shouldn't bet against him. He's only the 5th most expensive WR on the slate, which feels like a nice head start on some of the other stars at the position.
Laviska Shenault ($10,170 DS / $5,000 DK) Another second-year breakout candidate, Shenault's upside largely comes from the expected improvement of the Jaguars, who were last year's worst team. Most of that improvement is expected to come in the form of Trevor Lawrence, the #1 overall pick and perhaps the best college QB in the last decade. Shenault should be catching a lot of passes playing out the slot, and he has the ability to turn simple passes into massive plays by beating defenders with his dynamic athleticism. A matchup with what is expected to be this season worst team in the form of the Houston Texans makes almost every Jaguars player relevant.
Tight End
Kyle Pitts ($9,290 DS / $4,400 DK) If there is a rookie that is going to be fantasy relevant immediately in 2021, it's Pitts. Pitts is the TE equivalent of Trevor Lawrence, in that he is considered one of the best college prospects at the position in years, if not ever. Coming onto a team in the Atlanta Falcons who have lost Julio Jones and really only have Calvin Ridley as an elite receiver, there is plenty of opportunity for Pitts to see a massive workload straight away. New coach Arthur Smith is considered an offensive genius, so he should be able to create opportunities to make the most of Pitts ample talents. The Eagles don't have a very good defence, so this is another game that could be high-scoring and support several quality fantasy performances.
George Kittle ($12,270 DS / $6,300 DK) I can't finish without recommending a 49ers player, and Kittle is the most elite player on the team when healthy. Coming into the season nice and fresh against another candidate for 'worst team of the season' in the Detroit Lions is a great opportunity for anyone on the 49ers team to put up a massive score. With so many great plays at the other positions, playing Kittle at TE is my preferred way to get exposure to this game.
D/ST
Jacksonville Jaguars ($4,000 DS / $2,700 DK) As I've already said, Houston is going to be terrible this year, and that is largely because Deshaun Watson is out and the team will be led at QB by veteran Tyrod Taylor. With almost no elite offensive players, as well as a bad defence and line play, they'll be chasing in games early and often. That sets up beautifully for the Jaguars DST, who will be better this season from the presence of Lawrence alone, as he'll look after the ball and ensure the opposition has it less often and in worse positions.
Denver Broncos ($6,900 DS / $3,300 DK) One of the best recipes for DST success in fantasy is playing against Daniel Jones. The Giants QB has shown an alarming tendency to fumble the ball under pressure and throw ample intercepts in his first two seasons. I don't expect that to change this year, so the stage is set for the talented Broncos unit to cause havoc. Like the Jaguars, a new QB in the form of Teddy Bridgewater is likely to lead to better ball security and easier scenarios for the defence to face.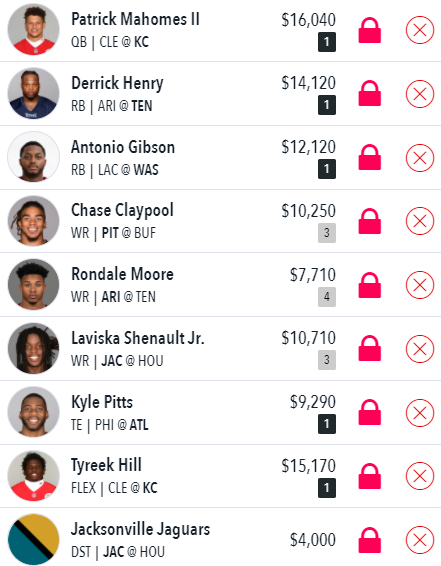 Always remember to gamble responsibly. When the fun stops, stop. If gambling is having a negative impact on your life, seek support at Gambling Help Online. 18+ only.