daily fantasy sports articles
'jbarrett16' DraftKings NFL Experience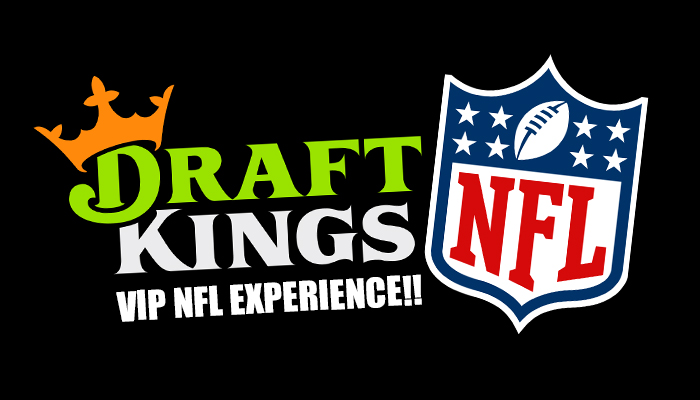 Back in Week 1 and Week 4 of the 2019 NFL season, DraftKings in conjunction with our Australian VIP coordinator Clinton, offered the NFL Experience competition. One of our DFR members 'jbarrett16' won a ticket to Boston to watch the New England Patriots and the Dallas Cowboys battle it out in New England. The match took place over the weekend and we caught up with 'jbarrett16' on the plane back from the United States to describe his experience with thanks to DraftKings.
First of all what is Boston like? Any comparisons to Australia?
Boston was a lovely city, I won't name names but I've been to some major cities around the world that have had some rough looking areas but in Boston we didn't come across anything like that. Central Boston is probably most similar to Melbourne with the major difference being the Subway instead of our tram system clearing it up a bit.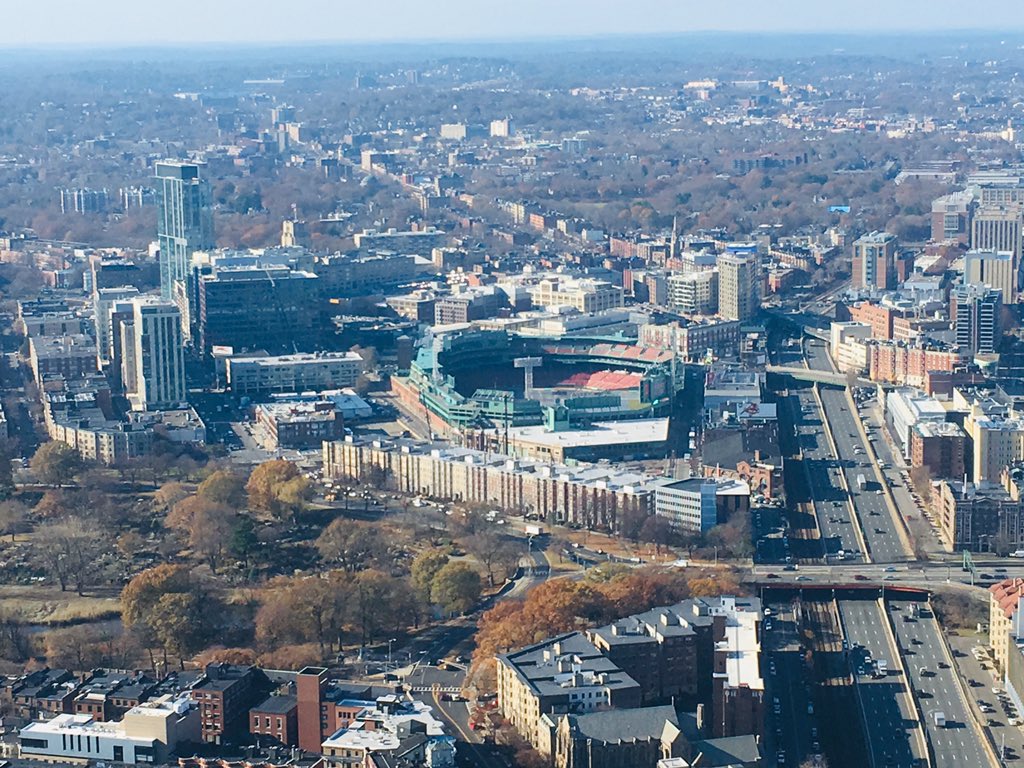 Tell us about Gillette Stadium and the Suite you'd watch the game from?
It's an outstanding venue barring the transportation. I reckon they would've made more than one road in/out for the 65,000 seat stadium if they had their time over again or at least added a train/subway service. Traffic even 3-4 hours before the game was insane. Once we were through the strict security in place it's completely state of the art. Historic displays and TV screens with RedZone everywhere you look. The Suite we were in was huge, it was mentioned it was actually the largest Suite in the Northern Hemisphere. The service was excellent with an open bar, buffet and platters constantly being put out. As a country kid I was shocked when other people in the suite didn't bat an eye when the lobster rolls came out!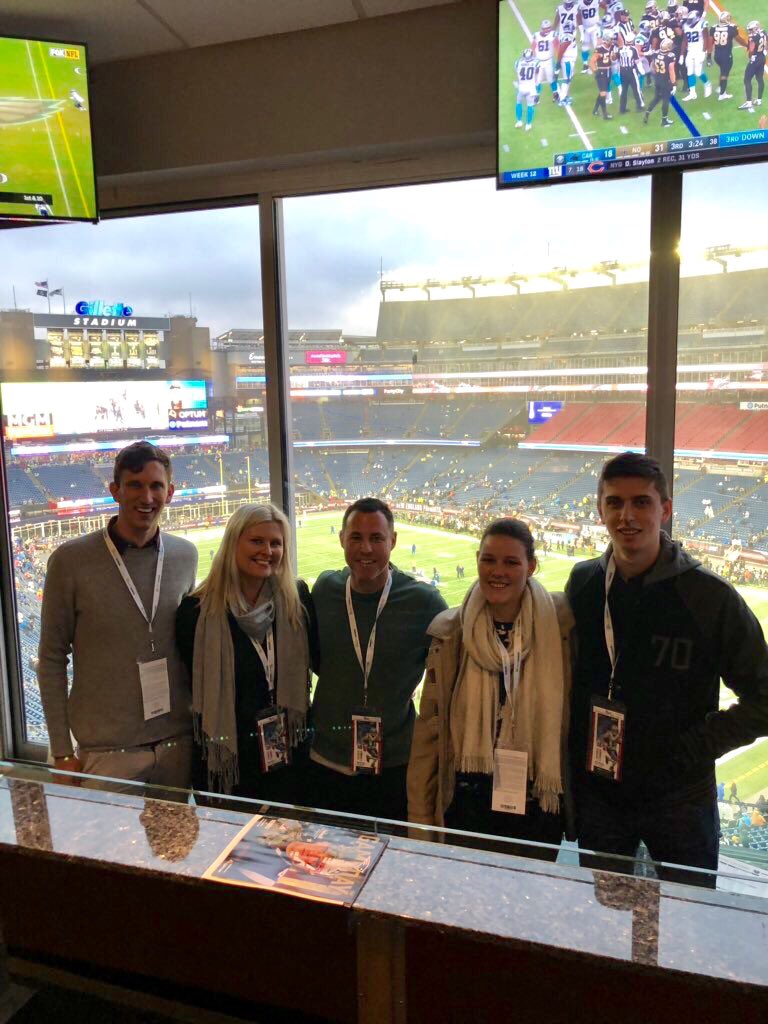 For the game itself? How was it?
They opened up the window just before the game started and the atmosphere was electric. The passion of the fans to brave the freezing conditions and cheer all game was amazing. We didn't see one fan leave early despite arctic conditions. The game was a bit sloppy purely due to the poor raining conditions. A lot of rushing plays but we were lucky enough to see Tom Brady throw a bullet for N'Keal Harry's first career TD. The rest of the game was hard fought with great defence from both sides. Pats getting up in the end in a close game.
How did DraftKings look after you?
Think I can speak on behalf of all of us including Matt and Rebecca (the other winner and his partner) that Clinton from DK looked after us extremely well. Sorting us out with our tickets, the lift to the game (even though we had probably the most clueless driver in Boston) and he happily answered all our questions throughout the day. The suite was DraftKings for the day so we shared it with other US employees and some quality US DFS players who were extremely knowledgeable. We were a bit worried seeing the size of the room and how many people were in but DK hooked us up with seats in the front row of the suite which was awesome. Everyone from DK had a lot of time for us suggesting things to do and places to eat in Boston. It was a really warm welcome, Clinton and the DK team made it a comfortable experience from start to finish.
Outside of the NFL, what else you got up too?
Myself and my partner Sancha actually took on a huge challenge the day before the NFL. We attempted to see New York in one day. We left Boston at 5am and returned at 9pm and although we were exhausted by the time we got back to Boston we can happily say we managed to see everything on our list and achieved the "impossible" including Times Square, Madison Square Garden, Statue of Liberty, etc.
In our other days in Boston we used a "City Pass" which allowed us to see a number of attractions for a discounted price. We went on a ferry tour, the skywalk and to a few museums.
On our final night we went to TD Garden to watch the Celtics play against the Kings which was a great experience and atmosphere too. Celtics got up by a point in a great game.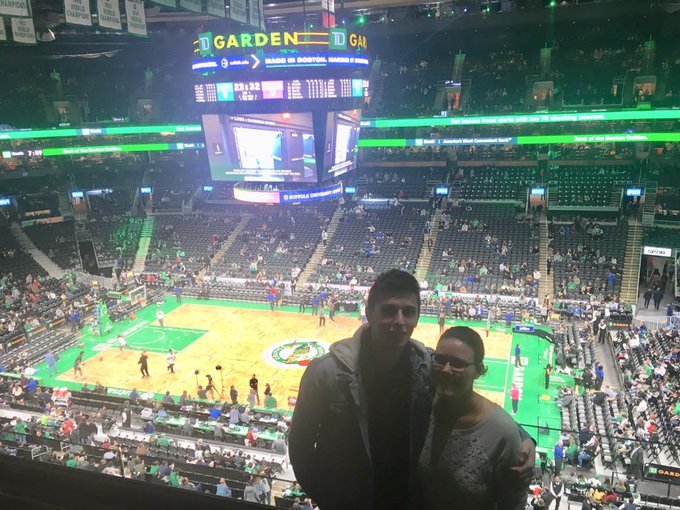 Feelings about the experience itself as a whole?
It was an unreal experience, a great initiative by DK and I'll definitely be doing my best to win another competition like this in the future. Like all DFS players should be!
Thanks for catching up with us 'jbarrett16' and we were very envious of your experience. Once again thank you to DraftKings for putting on a magnificent event for the Australian Daily Fantasy Community.
It does not end here though! Announced today by Clinton, a special live contest for the NBA will be held in Melbourne on the 11th of January.
Hey Melbourne players, DraftKings Australia is hosting a very special live NBA contest on January 11! Cash prizes to be won as well as some food and beverage. Please spread the word and DM me for info on how to secure your place on the guest list. @RankingsDFS pic.twitter.com/CorUo8RxGD

— @ClintonDKAus (@clintondkaus) November 27, 2019
Once we get the confirmed details of the event we will let our readers know! Stay Tuned to the DFR Website!