daily fantasy sports articles
NRL 2019 Fantasy Tips: Round 4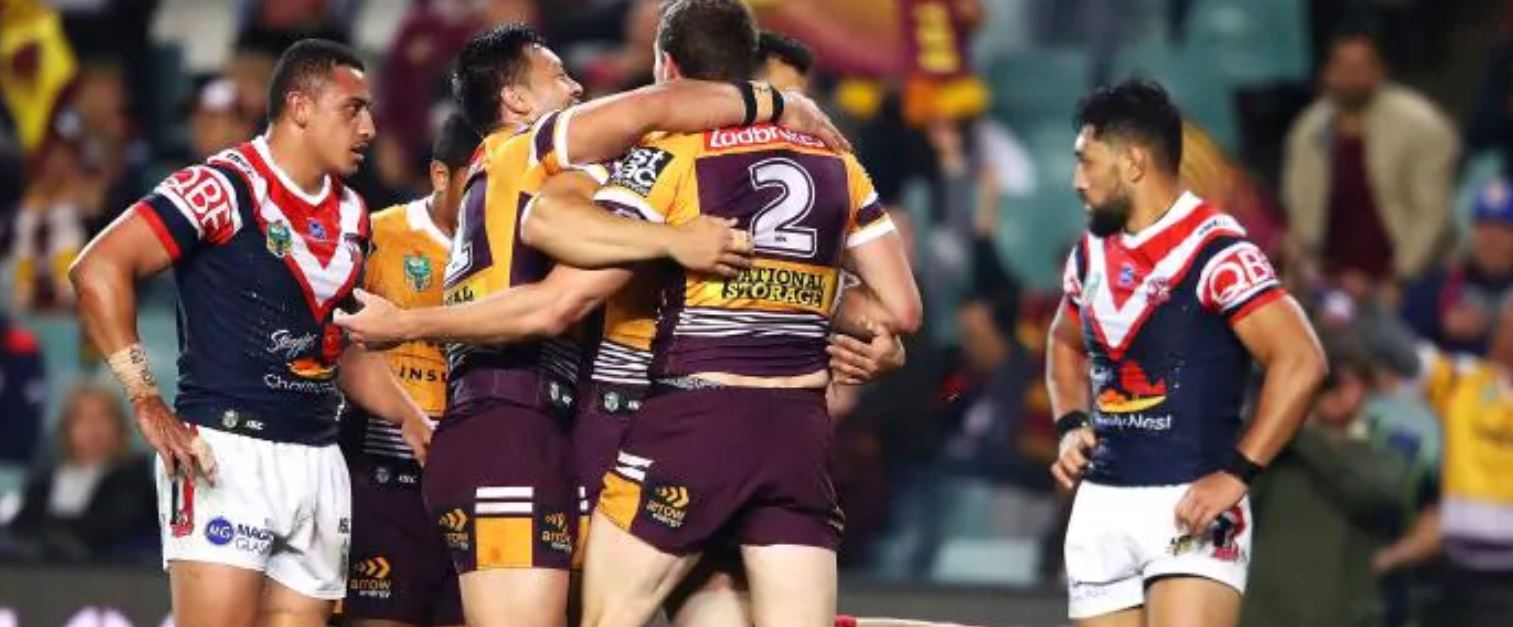 This week there is plenty of NRL prize money up for grabs with Moneyball putting up $6,000 GPP for the Thursday night Roosters v Broncos match ($15 Entry) along with $4,000 GPP for the Panthers v Tigers clash. Meanwhile, Draftstars have put up $5,000 for the Roosters v Broncos match ($15 Entry) as well as $3,000 and $2,000 Guaranteed pools for the remaining games. With all that said, let's take a look at Thursday night's blockbuster clash between powerhouse clubs, the Sydney Roosters and the Brisbane Broncos.
Another week, another contest involving the Broncos. Love it or hate it that has become a way of life as for many years, Brisbane are somewhat of a cash cow for the NRL. That aside, Thursday's match presents as an absolute blockbuster both on the field and with plenty of prize money up for grabs. While both teams have been underwhelming to start the season, a win at the SCG would go a long way to playing footy in September. When both teams met last year, Brisbane were successful on both occasions, with plenty on show for the highlight reel. Ultimately it was the Roosters who had the last laugh, taking out the 2019 NRL premiership.
When they clashed in round 11, it was a battle of the two centres and the controversial Napa tackles that created headlines, but ultimately it was performances from Pangai Junior ($14,370, 73.2 DS) and Staggs in his first game ($8,710, 49.0 DS) that were the highlights of the night. A solid night from Tedesco ($12,970, 60.2 DS) without scoring a try must also be noted, taking advantage of the Broncos defence. When they clashed again in round 24, a monster 74 tackles from Friend (72.9 DS) and 288 metres from Tedesco (68.8 DS) were huge scores in a losing team. Fifita ($12,420, 64.2 DS) asserted himself as one for the future as one of the best in Brisbane's win.
With injuries the hot topic heading into round 4, there is still plenty of un-certainty as to who will take the field on Thursday night. While it is confirmed that Jake Friend will not be there in a battle for the potential Queensland hooking role with McCullough ($14,790 DS), Waera-Hargreaves ($12,180 DS) is listed to line-up despite looking to be out for some time with Rib Cartilage damage. Meanwhile Roberts will miss the battle of the origin centres due to an achilles injury after only just getting through a back injury. After missing the past couple of weeks due to injury and suspension, both Cronk ($13,140 DS) and Lodge ($12,000 DS) are set to take their place in the starting line-ups for their respective teams.
Looking at this clash, although the Roosters go in as slight favourites, the loss of Friend is a huge blow for the reigning premiers and it will take a big performance from Radley ($11,760 DS) to replicate his work ethic. For Brisbane, the loss of Roberts is massive as the pressure will be on Staggs to handle Mitchell ($11,460 DS) in a nightmare match-up. But interestingly it could come down to the opposite site of the field with Manu ($8,510 DS) and Ikuvalu ($7,610 DS) looking to take advantage of the Broncos left edge defence, which has allowed plenty of metres to start the season. While Oates ($11,460 DS) should benefit in attack, coming up against Ikuvalu in a bit of a mis-match, with plenty of value for him to score a try at any time.
While there are plenty of ways to approach this match-up, I must urge on the side of caution having serious doubts as to whether Waera-Hargreaves and Cronk will in-fact take the field. Although it is expected, how well will they go and will they play their expected minutes have me keen to fade them this week. With most NRL early line-ups, changes are hard to combat so far out. Should there be some significant changes to the line-up, tread carefully if following the cheat sheet.
Sydney Roosters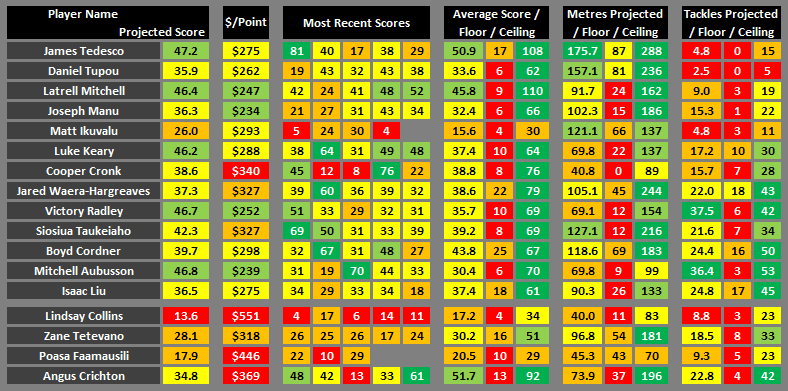 Brisbane Broncos
Key Backs
James Tedesco ($12,970 DS)
Although not exactly the best of value, it is hard to ignore the presence this man has on the field. Projected to be the 2nd highest scorer on the card, Tedesco was one of the best scorers when these sides clashed last year, despite not even scoring a try in a couple of losing games. This represents plenty of upside to me as there are still plenty of question marks about the Brisbane defence, and the leaking of easy metres. When it comes time to selecting your Winger/Fullback selections, if the money is there to spend, then there arguably isn't a better lock than Tedesco.
Corey Oates ($11,460 DS)
Much like Tedesco, Oates isn't the greatest of value heading into this clash, but with so much upside for Bird and Oates in a left-edge match-up against Ikuvalu and Manu, Oates is capable of a massive score that could be the difference between winning and losing. With a floor of 36.7 this year, even a mediocre performance will carry significant value for the strong running winger. Although a dominant Roosters performance could hinder his score, Oates was still able to score 76.3 in losing to the Storm in round 1.
Joseph Manu ($8,510 DS)
When it comes to the best of the bargains in the backline, Manu is the one that intrigues me the most. Although only hitting a ceiling of 30.7 in three games this year, Manu is capable of much and will benefit coming up against a Broncos left edge in defence that has looked fragile in recent weeks. With his recent poor performances, also came a significant drop in his salary to an almost basement price for a quality centre. It could be complete egg on my face if coach Seibold has the Broncos defence firing, but well worth the risk for the cost.

Key Forwards
Mitchell Aubusson ($11,160 DS)
A somewhat controversial decision, should Cronk definitely play, Aubusson is all but certain to play a full match in the back row. With a salary reflecting that of his days off the bench or in the Centres, Aubusson proved what he was capable in the back row in round 1, scoring a whopping 70.1 with the help of 53 tackles. With Friend absent from the side, his workload in defence will only increase with Radley highly unlikely to match the hooker's workload. Although he comes with a bit of caution, Aubusson is near enough to a lock at the bargain salary.
Andrew McCullough ($14,790 DS)
With the highest predicted score at a whopping 8.2 points greater than the next on the list, it is hard to ignore McCullough despite his rather large salary. Although only having a ceiling of 55.7 so far this year, McCullough's scores have been contributed from base stats alone, with plenty of upside heading into this clash. With State of Origin just around the corner, expect McCullough to be very active in defence. Should the budget allow it, the current Queensland hooker is near enough to a must have in this contest.
Victor Radley ($11,760 DS)
One of the most exciting players to watch every week, Radley has big shoes to fill taking over from the injured Friend. With his usual big hits and exciting offloads unlikely to be present here, Radley is likely to be there from start to finish with no likely hooking replacement on the bench. Disappointing a fortnight ago when only scoring 33.4 in the hooking role, Radley must be forgiven only scoring of base stats to go along with 4 missed tackles. A clash that Sydney dominated in torrential rain, expect Radley to bounce back here with a solid performance.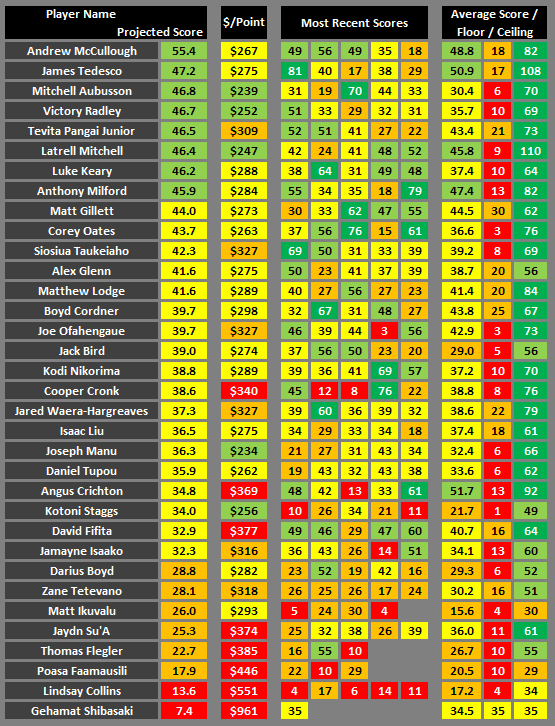 Round 4 Potential Bargains
Bryce Cartwright ($10,850 DS)
I never thought I'd say this, but Bryce Cartwright fits into my list for potential bargains this round. The often over-hyped utility was promoted to the starting side last week and put in a solid performance (50.9 DS) on near enough base stats. Despite remaining winless this season, Coach Brennan has stuck solid with Cartwright coming up against a fragile Warriors defence. With plenty of upside heading into this clash, the likelihood of Cartwright further improving on his score from last week, represents excellent value here.
Chanel Harris-Tavita ($9,050 DS)
I generally only like to add players to this list that have had some runs on the board, but with plenty of injuries and changes over the weekend, anything is possible. After a couple of disappointing performances, coach Kearney has decided to end the Keighran experiment for now and go with the more flash Harris-Tavita. Although not expected to take away any of the current responsibilities from Green, Chanel is highly regarded in the lower grades and gets an excellent opportunity to showcase his skills against a Titans team, yet to win this year.
Bronson Xerri ($8,000 DS)
Touted as the next big thing, Xerri finally gets to make his debut in the centres against an Eels side that leaked plenty of points against an injured Roosters line-up last week. Although a bit of risk with plenty of un-certainty, there has been nothing but positives for the bullocking centre. Xerri represents plenty of value at the basement salary due to his range of being capable of large scores with line breaks and off-loads likely to pad his stats. Coming up against the Eels, who although are playing well this season, shapes up as an excellent debut match-up for Xerri.
Matthew Dufty ($8,340 DS)
After missing last week's tight win against the Broncos due to coach McGregor finally coming to grips with requiring a more versatile utility on the bench, a serious injury to Widdop has handed Dufty the fullback jersey once again. With a couple of low scores playing limited minutes off the bench, Dufty heads into this clash with a near enough basement salary. Although finishing of 2018 poorly, Dufty is more than capable of large scores due to his ability to create chances and catch opposition defences napping. A bit of a risk if kept quiet, Dufty shapes up as an excellent point of difference.

The Daily Fantasy Rankings "Dragon" has scoured the Australian sports betting markets and found some great value picks for these games. Check out his picks for the day below and click on the links to follow his betting plays!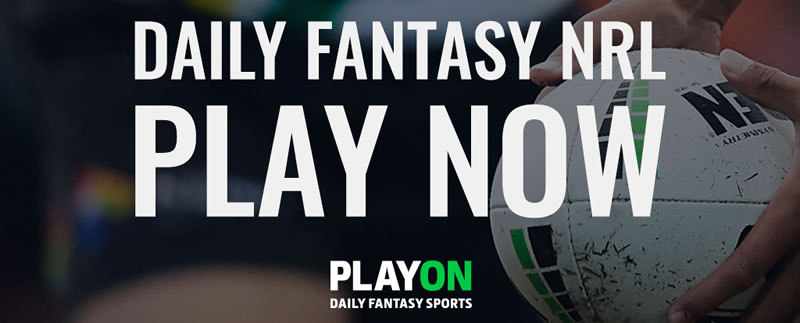 Always remember to gamble responsibly. When the fun stops, stop. If gambling is having a negative impact on your life, seek support at Gambling Help Online. 18+ only.