daily fantasy sports articles
NRL 2020 Fantasy Tips: Round 10 - Saturday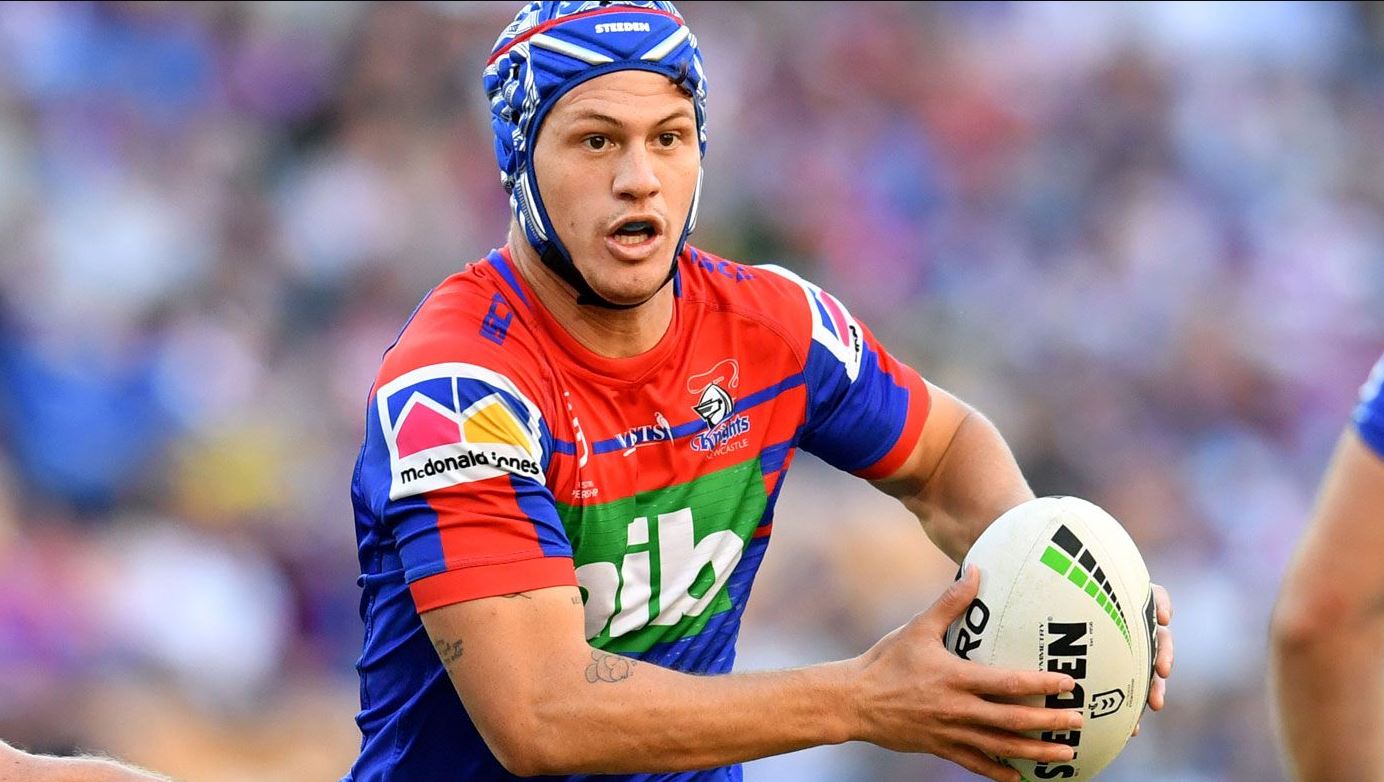 I wouldn't call this Super Saturday a blockbuster slate of games, with some banged up and generally struggling teams trying to get things back on track.
Let's get stuck into the Draftstars slate so we can look to be on top of the leaderboard. Today's Draftstars contests include:
$5,000 NRL Saturday
$5,000 Bulldogs v Dragons
$7,000 Rabbitohs v Knights
$8,000 Sea Eagles v Eels

​
Market Odds
Dragons 1.30 v Bulldogs 3.50
Rabbitohs 1.85 v Knights 1.95
Eagles 3.70 v Eels 1.28
Fantasy Overview
The Dogs have just lost a coach, and the Dragons are suddenly flying. Surely that's a perfect recipe for the Dogs to come and spank them by 30, or am I being too obtuse? The Rabbits and Knights have both been dealing with injury and suspension all season, and that continues this week with the likes of Latrell Mitchell and Daniel Saifiti missing, among others. Finally the Eels are expected to do it easily against the Eagles, but Des Hasler is nothing if not determined and he might just find a way to to get his team up for this one without Turbo, Fonua-Blake and Walker in key positions.
WFB: There isn't anything at this position that stands out. If the Dragons continue their form then Mikaele Ravalawa $8,670, Matt Dufty $11,800 and talented kid Jason Saab $7,500 are all reasonably priced for the type of ceiling games they could produce. Ravalawa in particular has a reasonably soft defensive matchup on the right side of the field. Personally I'm more drawn to the Eels backs. Clint Gutherson $12,600 has gotten expensive, but that's because he's in incredible form, so I'll be using him along with the bullocking Maika Sivo $10,270. Blake Ferguson $8,920 is having a mysteriously bad year, and I'm thinking he stays in that funk for now with the Eels going left instead. That Rabbitohs v Knights game is loaded with cheap options that could easily jag a try or two, but good luck guessing which ones. I'm more interested in whether Kalyn Ponga $12,960 can break out of a mini-slump brought on by several head knocks in recent weeks. If he can produce one of his regular 60+ scores he's cheap enough to be a must have. Nick Meaney $8,130 and Alex Johnston $9,080 are worth a mention as two wingers named to play fullback. Both have the upside to be good plays, I'm more interested in Meaney at the cheaper price and likely to slide under the radar a little.
CTR: There are two minimum priced players that have a little bit of scoring pedigree in Kerrod Holland $7,000 and Tautau Moga $7,000. Holland in particular averages 35 playing at centre, while big Tau can give us a 30+ like he did last week. I wouldn't call either a slam dunk with injury and poor games well within their range of outcomes. If you have a little more salary to spend then Michael Jennings $9,050, James Roberts $9,180 and Bradman Best $9,780 are all at reasonable prices for their 50+ ceilings. I think that all 3 have genuinely good matchups today and could go huge. If you really want to blow the budget, Euan Aitken $10,300 and Zac Lomax $12,210 are both scoring great, I'm just a little concerned that the price has gotten too high with other good options a little cheaper.
HALF: I'll start by saying that plugging Ben Hunt $14,640 in here and someone else at hooker could be a great move. He looks like an 80 minute player and the guy scores great in that role, with 60+ a strong possibility. Apart from that it's a wide open position. I think Jai Field $10,090 is too cheap, he's actually looked like a good player with Moses out after being a lost beanpole back in his Dragons days. Daly Cherry-Evans $14,950 and Corey Norman $13,980 both find themselves as dominant halves with great base stats, and both are always capable of piling some attacking stats on top, it's just hard to choose either in front of Hunt. Cody Walker $11,780 and Kieran Foran $11,100 are two players that could escape much ownership, and both have the ability to break games wide open and rack up a ceiling score against questionable opposition. Dylan Brown $15,060 is one of the few players that I just cannot bring myself to play at a huge price, despite his incredible form this year.
2RF: Nathan Brown $13,890 was amazing last weekend, and there is little reason to get off him now despite a decent price rise. One worthy pivot is Cameron Murray $14,310, who has a little more ceiling than those around him and can get it done against a weakened Knights forward pack. Dropping down I didn't see too much to dislike in Luke Thomson's $11,060 NRL debut, and I think he's a reasonable chance to get a little more involved and push his score up over 50. Aiden Guerra $9,230 is the cheap 2RF, but I am a little concerned that Sione Mata'utia being back on the bench could hurt his ceiling. In fact I'm scared of nearly all the Knights forwards because Connor Watson is back on the bench and he'll come on to play a roaming role in the middle and make a mess of the usual minutes allocation. Instead I'm drawn to Jayden Su'a $10,660 at a reasonable price as he blossoms on the Rabbits right edge, and for some reason I still can't stop looking at Josh Jackson $9,790 despite 9 games of evidence that his high-scoring days are behind him.
HOK: Do we have any salary left? Well, we'll need it now because I can only stomach playing 80 minute hookers and they're all nice and expensive. I like Ben Hunt a lot, as already stated, and Reed Mahoney $14,690 looked in very good form last week. Damien Cook $16,630 is the best there is, and he's definitely cheap enough to be a good play. Cam McIness $18,080 earned his enormous price tag the hard way, but after a quieter game last week in his first full game at lock I'm going to wait and see how he goes this week before playing him again. Andrew McCullough $16,250 is just too expensive despite some really nice form, I think he settles back to a 55-60 point player.
FRF: We might need some value here after all those expensive recommendations, and luckily Taniela Paseka $9,090 and Jacob Saifiti $10,570 are both named to start and are well underpriced for that role. Assuming Saifiti plays his twins usual role, he's good for at least 50 minutes and 45 points. Paseka is a little more scary having never played over 40 minutes, so I'm projecting roughly 40 minutes and 40 points for him, which is fine at that price. Blake Lawrie $11,670 is another cheaper option after a down week, but I do like him more at lock where he tends to get more minutes, so I'm not overly keen. Of the various more expensive options, Marty Taupau $13,060 is the most underpriced for his scoring pedigree, David Klemmer $14,730 is the most dependable, and Paul Vaughan $14,560 is an explosive guy that can always jag a try and put up a massive score on top of his solid base stats.

Final Word: That was kinda long, sorry! What it means is that I really hope that I have enough bankroll left by Saturday to go hard at this slate, because there are plenty of different ways to attack it. My guess is that Dragons and Eels stacks are the most likely chalk plays. I'll be trying out a few Knights, Bulldogs and Rabbits stacks as they are much more affordable and hopefully much more unique. Good Luck!
Always remember to gamble responsibly. When the fun stops, stop. If gambling is having a negative impact on your life, seek support at Gambling Help Online. 18+ only.