daily fantasy sports articles
NRL 2022 Daily Fantasy Tips: Week 1 Final Panthers vs Eels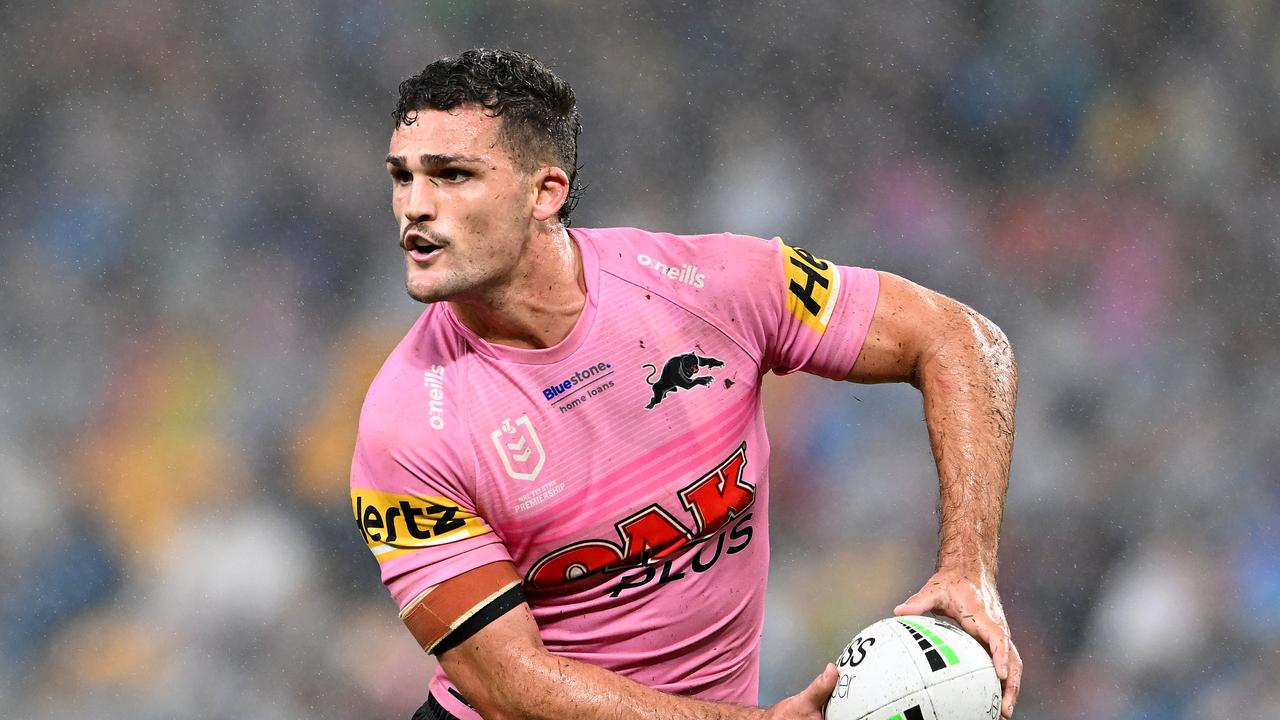 There's 9 games left in the NRL season, which is a bittersweet way to look at the pure quality of the Finals Series. We start with a premium matchup between the top two favourites for the premiership, kicking off at 7:50pm on Friday night. The Penrith Panthers host the Parramatta Eels at BlueBet Stadium. Penrith of course claimed the minor premiership despite finishing the season with some personnel issues. The Eels have the fact that they beat the Panthers in both meetings this season to lean on.
Draftstars has a $15,000 contest with $1133 to first place. There are also several other contests including the Mini, Micro, and the High Roller.



Team News
Let's not go through the 15 changes the Panthers have from last week, and just say that their first-grade team is replacing their second-grade team this week. The only player that we haven't seen for a while is of course Nathan Cleary, who copped a 5 game suspension early in the previous game against the Eels. That is of course massive news for a team that was close to the best in the NRL even without him.
In stark contrast, the Eels are unchanged. They had to play hard right up until last week to make the top 4, so their best 17 rolls into the finals with plenty of form and continuity. There isn't much to say about the line-up, with Ryan Matterson and Marata Niukore interchangeable between the starting lock and interchange roles.

Betting Odds
Panthers $1.37 v Eels $3.10
Bet now at Ladbrokes!

Overview
I'm a bit surprised the Panthers are such strong favourites. Of course they have a few years of dominance behind them at this point, but it's been decidedly more shaky in the second half of this season and some of their best players don't have much footy under their belts. The Eels are the only team that have been able to run with them for a reason though. It's a very strong and very settled outfit, and actually has quite a lot more experience than the Panthers playing group (almost 500 extra NRL games). I think it will be a close contest befitting such a big final, and will be keeping a lot of my line-ups balanced between the two teams.
Love It – Izack Tago $12,380
As has often been the case lately, it's hard to make a definitive call at OB on this slate because pretty much everyone is too cheap. That makes it a bit more of a lottery where we can't rule anyone out, so spreading things around makes the most sense. I've picked out Tago, because he's failed to get the respect he's learnt all season. Averaging 43 in his rookie campaign at centre, he's consistently cheaper than May and Crichton who he's more or less matched for performance. I particularly like him over Crichton on this slate who will lost the goal kicking to Cleary. To'o is another matter and is also too cheap, but his scoring on the right side has been far worse, so again I'm leaning towards Tago.
Love It – Reed Mahoney $11,930
I don't really love this play, but that price tag is just ridiculous! Of course it comes on the back of Mahoney posting 32 or less in 4 of his last 5 games, so he's far from a sure thing. Even with those scores, he's still averaging 46 for the season and 42 in his last 10 games, so I can't see how to get away from him at this price. We don't necessarily need the salary savings with the cheap OBs and FWD options, but if he goes anywhere over his season average then he'll almost be a must have. The form is a worry, but he's a good player and I'll back him to life for a massive game like this one.
Love It – James Fisher-Harris $15,220
There are a number of value FWD options (Paulo, Sorensen, RCG to name a few), but the player that stands out to me is Fisher-Harris. JFH is a crucial player in laying the platform that the Penrith halves thrive off, and he's as fresh as can be after just one game in the last month. A ~50 averaging player, the price is a little too good for someone who scores 60+ roughly every 5 games. His absolute ceiling is not huge, so perhaps he is more of cash play while the likes of Kikau and Matterson have a bit more volatility in their scoring.
Hate It – Shaun Lane $18,620
I'll repeat last weeks words on Lane. He's having a ripping second half of the season, but he just cannot continue to outperform his usual level by so much. A 60 average in his last 10 (64 last 7) is at least 10 points below his long-term average as a starter. Last weeks 40 points was more like it against a tough opponent, and now the toughest matchup in the NRL should be enough to slow him down again, or at least keep him away from the ceiling score he'll need at this price.
Hate It – Api Koroisau $17,690
Koroisau is a very good player and is having a solid season. I am looking forward to watching his real-life performance, but it's going to be difficult for him to excel on this slate for a couple of reasons. First of all, this price tag is just a little too high. He's roughly a 50 point scorer, and a ceiling in the 70s is only just enough to justify this tag. The bigger problem is that everyone else at the HH position is at least a little too cheap. As well as Mahoney; all of Cleary, Moses, Brown and Luai could be more expensive, and that makes it all the more difficult for Koroisau line-ups to emerge at the top of the leader board.
Who Knows – Stephen Crichton $13,260
If there's one OB I'm shying away from it's Crichton, because the aforementioned goal kicking has pumped his scores up for the 5 games without Cleary. That's not to say that he can't be relevant though, as the soft pricing at this position means that the highest raw scorer is likely to be the best play. If he can find a big attacking play or two in a low-scoring game, he could still easily be a strong play. The whole Eels group of OBs are clearly under priced and very much in play as long as you don't think it'll turn into a Panthers blowout.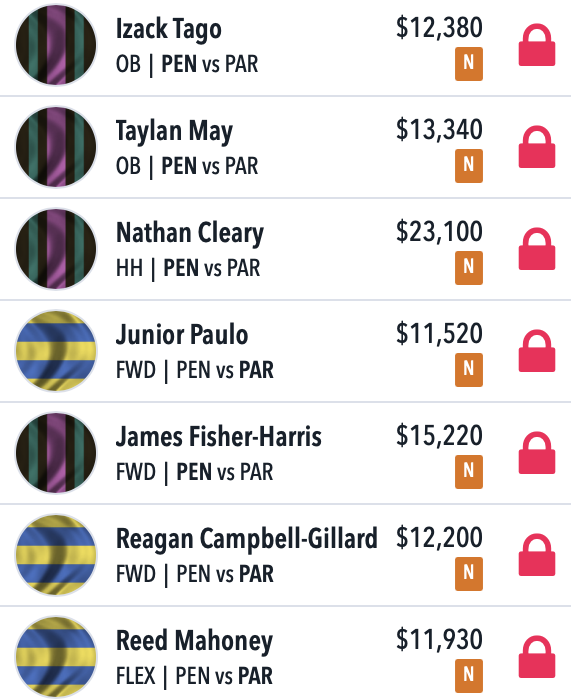 Always remember to gamble responsibly. When the fun stops, stop. If gambling is having a negative impact on your life, seek support at Gambling Help Online. 18+ only.