daily fantasy sports articles
PlayON DFR Exclusive Saturday Contest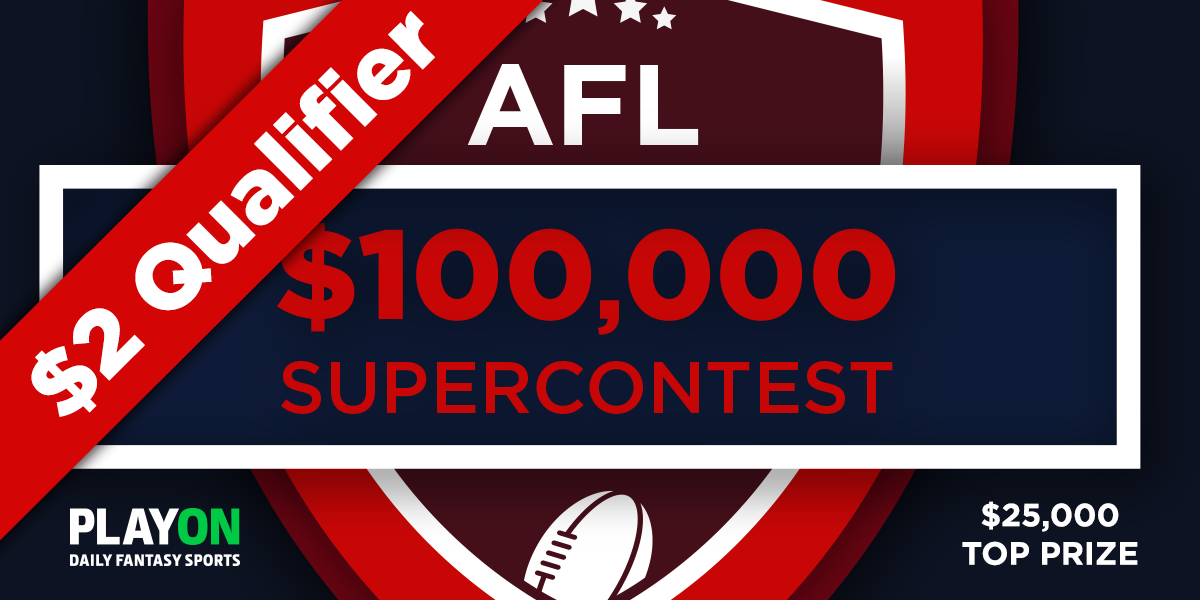 After the tremendous success of our Daily Fantasy Rankings exclusive contest last week (a total of 58 entries!), we're back to run it again at PlayON this week for Round 20 of the AFL.
The exclusive DFR AFL contest will be held on Saturday and will again award one ticket guaranteed into the end-of-season $100,000 AFL Super Contest. Entry into the DFR AFL contest is priced at just $2! Just two bucks! It's cheaper than a cheeseburger to give yourself a chance at winning your way to the big dance and competing for the top prize of $25,000.
First things, first. If you don't already have a PlayON account you need to create one! Just click on any of the links or banners on this page to head to the PlayON website. Sign up with your details and throw a few dollars into your account. Depositing is easy with a number of options available such as Skrill, Neteller or Credit Card.
Once you're cashed up then click on the link below to find the private DFR contest:
Daily Fantasy Rankings AFL Contest
This contest is not available from the lobby as private and only for our DFR community.
Teams will be available in the lobby once the Friday night game has started. From there, you can use our daily Crunching Numbers AFL article to give you an idea of some diamonds in the rough to pick for your fantasy lineups.
You can enter up to 25 times if you're really keen, but for $2, it's worth have a red-hot crack with a likely overlay being offered.
While you're at it, PlayON have a great range of other Saturday AFL contests with a $1,000 guarantee and plenty of other qualifiers to the $100,000 Super Contest.
These contests are a lot of fun so we hope you'll jump in and join us on Saturday! Good luck!