daily fantasy sports articles
Rotogrinders Daily Fantasy Fix - Interview With "Jayk123"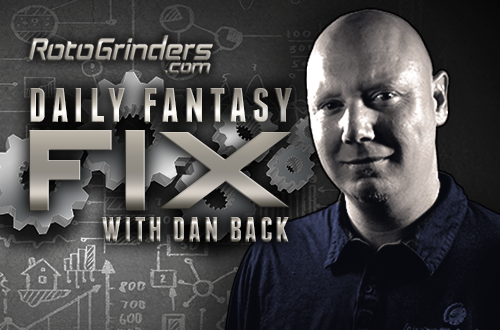 The recent introduction of DraftKings to the Australian DFS community has been a major talking point across the industry lately with many of our leading Australian players having great success against the bigger fields and massive prize pools.
This success has not gone unnoticed in the United States, which has led to the home of daily fantasy sports Rotogrinders.com interviewing one of our leading regulars "Jayk123", who currently sits 2nd on the Daily Fantasy Rankings leaderboard.
Jay has been on an absolute tear since trying his luck against the best DraftKings has to offer, especially in the NFL contests which has resulted in his current ranking of 15 on the Rotogrinders NFL leaderboard out of over 34,000 tracked players. An incredible effort and his NBA performances aren't far behind, ranking him 47th among 17,175 players.
Jay joined one of the most respected voices in daily fantasy, Dan Back from Rotogrinders, to discuss our local community with a focus on AFL DFS and provides some great insights on how the game is growing down under. He also discusses the differences with playing on our local sites compared to the behemoth of competition and prize money that is DraftKings. As we have found every time we speak with Jay on our own podcasts, he is very open with his own experiences and is well worth a listen for anyone with an interest in daily fantasy sports.
If Jay's DraftKings exploits have inspired you to take on the world, be sure to sign up for an account and you can be playing for hundreds of thousands of dollars daily on the biggest daily fantasy site in the world open to Australian customers.
You can listen to the full episode using the Soundcloud media player below, or if you want to listen on the go, you can find it on iTunes.