daily fantasy sports articles
Second Preliminary Final: Eagles vs Demons AFL DFS Lineup Tips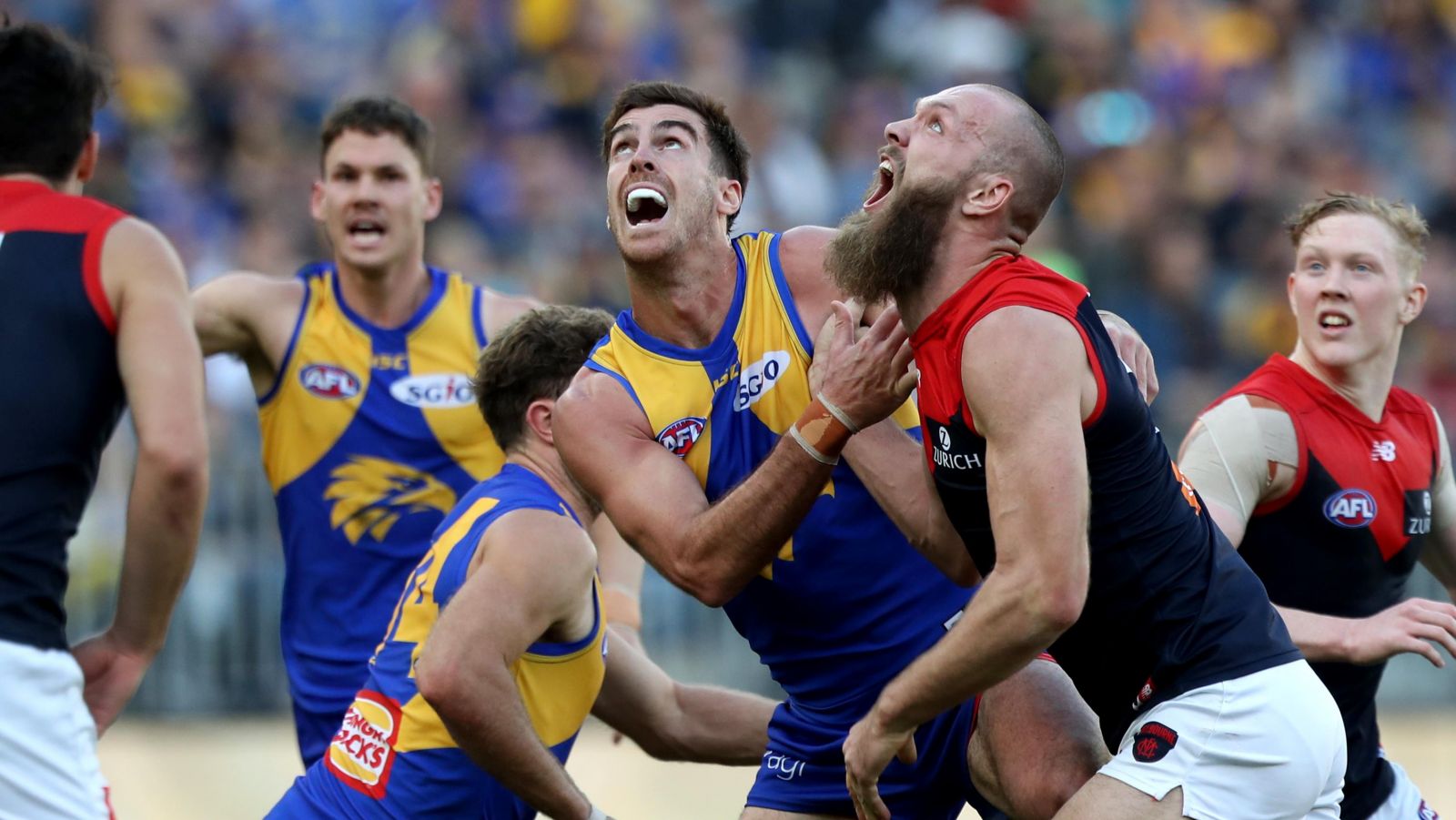 The Second Preliminary Final of the 2018 AFL finals series is a Saturday night West Coast vs Melbourne clash at Optus Stadium in Perth! It promises to be a cracking match with a spot in this years AFL Grand Final on the line.
DFS sites have provided some great contests to try our luck at on Saturday night. Draftstars have a huge $40,000 contest on, Moneyball have a $6,000 tournament, while PlayON have their own $1,000 contest, as well as some qualifiers for their $5,000 Grand Final contest.
Check out all the best plays for the match below, courtesy of Fantasy Boss!
Recent meeting – Round 22
West Coast faced Melbourne at Optus Stadium in Round 22 of this year. It will have been just 34 days between encounters when they meet on Saturday in the Preliminary Final. Read into it what you wish, but the recency and similarities at play that we are about to outline could prove to be a great form guide for the overall outcome of the game and also the fantasy scoring within.
In Round 22, bouncedown was at 3.20AEST on a fine and sunny 24deg day. This Saturday, for the Preliminary Final, the game will start at 3.20AEST on a day that is forecast to have fine conditions and a temp of 25deg. There was plenty on the line in Round 22, with Melbourne trying to lock in their first finals berth in 12 years and West Coast trying to secure a home qualifying final. Come this Saturday, there will also be plenty on the line.
Ruck Options
Eagles show up as a relatively tough ruck match up due to the fact that there is a 54 from Sean Darcy and an injury affected 49 from Ryder within their last 5 games. But this can be deceiving and if you delve a little deeper, you will see that their last three match ups have produced:
Round 22 - Gawn 111
Round 23 – Martin 105
Qual Final – Grundy 110
Max Gawn is in form with a last 3 average of 105, whereas both Lycett and Vardy are not. Lycett is averaging 56 over his last 3 and Vardy 54.
To give you an idea of splits last time Vardy and Lycett tried to tame big Gawn in Round 22, Lycett had 21 Hit outs compared to Vardy's 14. Not a significant enough difference to suggest that one is going to be favoured over the other for this daunting battle. Gawn had 41 Hit Outs that day.
Your other option is Sam Weideman, who is available as a ruckman on top of his more conventional forward availability. He backed up his scintillating 118 from Week 1 of finals with a respectable 74 last week against the Hawks. Unfortunately though for him, he now faces a stingy West Coast defence that will not be as easy to score on. He scored 67 in Round 22 and would be looking to hit around that mark again.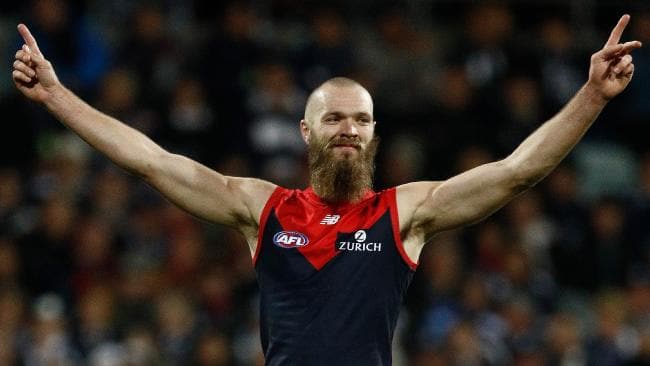 Midfield Match Up
The Eagles midfield will look to continue their high scoring form of recent times as they come up against a favourable match-up here.
Elliot Yeo's last 5 average of 123 speaks for itself. He's coming off a 144 from Week 1 of Finals.
Jack Redden's last 5 average is 107 and he also recorded a big score in Week 1 of Finals, totalling 141.=
Dom Sheed is relishing his opportunity as Gaff's replacement. He's averaging 95 since returning to the line-up in Round 21, which is +21 on his season average.
Last time they met: Yeo 130, Sheed 120, Redden 89.
Interestingly the Melbourne Midfielders, who are playing sensational football, look to be spreading the fantasy load which is not great for DFS coaches. Quite amazingly, not one of their top 4 averaging Mids for the year has scored 100 in the first two week of finals.
Clayton Oliver (109 regular season average) – 99, 88
Angus Brayshaw (105) – 94, 61
Jack Viney (91) – 89, 91
Nathan Jones (87) – 58, 72
Suprisingly, the big scoring has been left to James Harmes. Season average of 83, with Finals scores of 118 and 104.




Battle of the taggers
The competitions two best taggers will be in action during this Preliminary Final, Mark Hutchings and James Harmes.
Harmes recent match-ups have been Shuey (90), Kelly (67), Selwood (89) and Mitchell (115).
Hutchings recent match-ups have been Oliver (75), Zorko (74) and Sidebottom (98)
In Round 22, Hutchings kept Oliver to just 75. Harmes went to Shuey, restricting him to 90. We should be faced with the exact same match ups come Saturday.
Bad signs for Backs?
There is a fairly neutral match-up on offer for the backmen from both sides. Melbourne are the 9th ranked back match-up, followed closely by West Coast in 10th.
Last time they met gives you an indication of the amount of play left for the backs in such a fast paced match that had the ball pinging from end to end:
Melb
Lewis 87
Salem 65
O.McDonald 54
Frost 51
Hibberd 51
Jetta 43
WCE
Sheppard 93
Duggan 86
Hurn 82
Barrass 67
Jetta 63
McGovern 63
Cole 44
With no significant scores to defenders against these teams in the first two weeks of finals, I would be looking to get creative by selecting one of the two big midfield names that are available, e.g. Yeo and Brayshaw, in the defender slot.





Darling at home
Jack Darling seems to enjoy his time at Optus Stadium. The difference between his scoring at home compared to away is significant. In his 9 games at home (two were omitted due to injury scores of 5 and 3) he is averaging 98. This includes 5 x 100+ scores. Away from home, across 8 games, he averages 63 with just 2 x 100+ scores. He has recorded his 4 lowest scores this year away from home. Lucky for Jack, and prospective DFS coaches, the Eagles play at home this week.

West Coast vs Melbourne Cheat Sheet
The cheat sheet below gives you everything you need to know to help you build your DFS line-ups for West Coast vs Melbourne on Saturday night.
The "Value" figure is especially important for DFS players as it provides an estimate of a player's worth to your team by comparing their projected score with their price. Ultimately, if you can fit more good value picks into your team, you're giving yourself the best chance of success.
*Cheat Sheet will be updated when the official team line-ups are announced.


All of the stats and information used in this article has been provided by the team at Fantasy Boss - one of the pioneers for DFS data in Australia. Remember that all projections are merely based off the statistical data provided and we can not guarantee player scores or success in your DFS contests, but we think this information should give you a good head start! Good luck!