daily fantasy sports articles
Second Semi Final: Magpies vs Giants AFL DFS Lineup Tips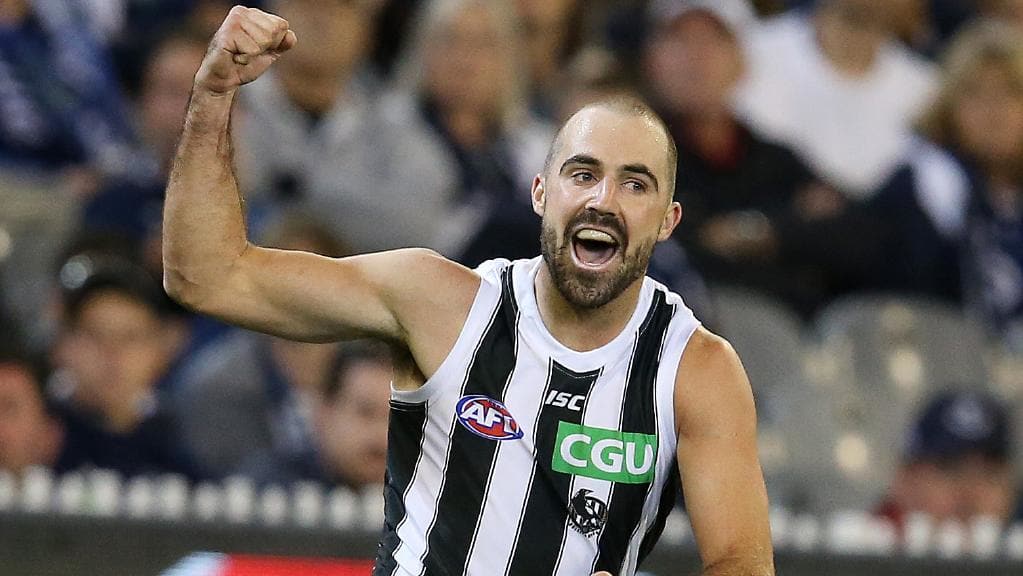 The Second Semi Final of the 2018 AFL Finals series is set to play out on Saturday night between the Magpies and the Giants at the MCG. It should be a fierce encounter with the winner moving on to face the Tigers in a Preliminary final next weekend.
DFS sites continue to provide us with great AFL DFS contests for the 2018 finals series. For Saturday night's big clash, Draftstars have a massive $40,000 contest on, Moneyball have a $7,000 tournament, while PlayON have their own $1,000 contest, as well as some qualifiers for their $5,000 Grand Final contest.
Fantasy Boss have crunched all the numbers and provided us with a special finals edition of our Crunching Numbers DFS line-up tips for Collingwood vs GWS. Check out all the best plays for the match below!
Backs vs Collingwood
The trend of opposition backs scoring well on Collingwood continued over the weekend with the top 4 scorers as follows: Jetta 90 (+26 on season average), McGovern 89 (+22), Hurn 76 (-13), Duggan 76 (+9)
This week we have a handful of options to consider coming up against the DFR FB ranked number 2 side to backs.
Zac Williams did not look one bit out of place last week as he helped himself to 107 in his first game of the season. He has always been the primary ball user out of the back half for GWS and against Collingwood, the Giants should be able to find him often. His price doubled this week but he is still great value at $10,440.
As you would expect in a final, there aren't too basement options available however one worth a flyer is Matt Buntine. In these single game contests, depending on a number of factors, a 60 from a $6,470 can be absolute gold. In his last 6 matches he has 4 scores that you would be happy to take at his price: 58, 61, 51, 58. Based on this, he hits value 4 out of 6 times and has the added bonus of the Collingwood matchup to potentially get him those couple of extra +6's.
Nick Haynes has been going about his business over the last few weeks scoring between 81 and 90 in his last 4. As the player GWS attempt to play free due to his intercept marking ability, he is another one who could benefit significantly from Collngwood's +1 game style.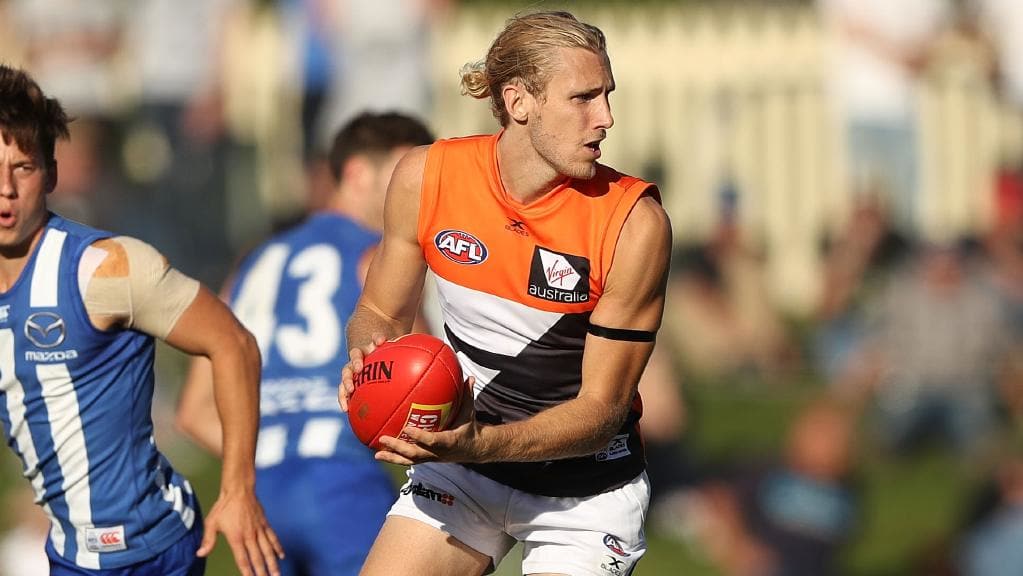 Rucks
The only thing that would stop you from picking Grundy in this one is team build. Back out on the MCG, against a back up ruck in Lobb, he is looking at a score in the 120+ range. His consistency is super impressive with scores of 147, 150, 89 ( vs Stef Martin), 147, 126, 110 over the last six weeks.
Tim Taranto
Whilst he hasn't been ruled out just yet, Kelly is likely to miss following last week's knee injury. Tim Taranto is set to benefit from his absence and demonstrated why over the season. In the 7 games he has played without Kelly he averages 100, compared to 86 from the 14 games he has played with him. At $13,080 and available as a C/F, he is a great fit for a multitude of lineups.

Steele Sidebottom
Despite receiving a lot of opposition attention, he still manages to produce most weeks, demonstrated by his season average of 103. GWS usually back their midfield in to go head to head to the oppositions best, which is why they have only tagged twice through the midfield this year (R21 was Taranto tagging as well and he is much more important now without Kelly). Sidebottom scored 98 last week against arguably the league's best tagger in Hutchings, so if he is allowed to run free, he could be a huge difference maker.
Lachie Whitfield
We're not 100% sure if it was because teams had started forward tagging him or the return of Zac Williams, but Whitfield spent the majority of the game on the wing as opposed to the half back. Whilst he can score well in either position, this change makes it harder for the opposition to shut him down by simply playing a forward negating role.
Toby Greene
Toby Greene went off on the weekend for a game high 125. At just $10,380 and looking fit and healthy, we expect him to be close to the highest owned player in the contest.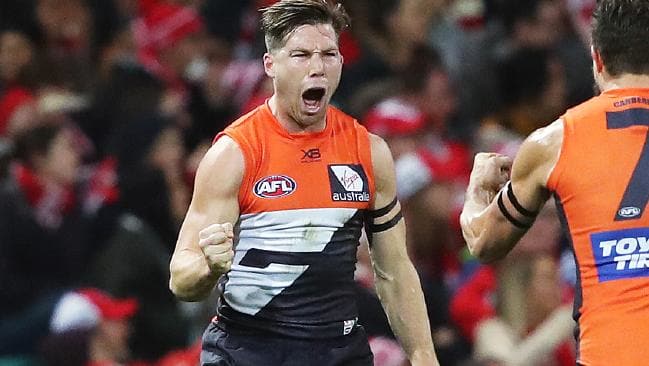 Collingwood vs GWS Cheat Sheet
The cheat sheet below gives you everything you need to know to help you build your DFS line-ups for Collingwood vs GWS on Saturday night.
The "Value" figure is especially important for DFS players as it provides an estimate of a player's worth to your team by comparing their projected score with their price. Ultimately, if you can fit more good value picks into your team, you're giving yourself the best chance of success.
*Cheat Sheet will be updated when the official team line-ups are announced.



All of the stats and information used in this article has been provided by the team at Fantasy Boss - one of the pioneers for DFS data in Australia. Remember that all projections are merely based off the statistical data provided and we cannot guarantee player scores or success in your DFS contests, but we think this information should give you a good head start! Good luck!