daily fantasy sports articles
SportChamps Betting Tournament Strategy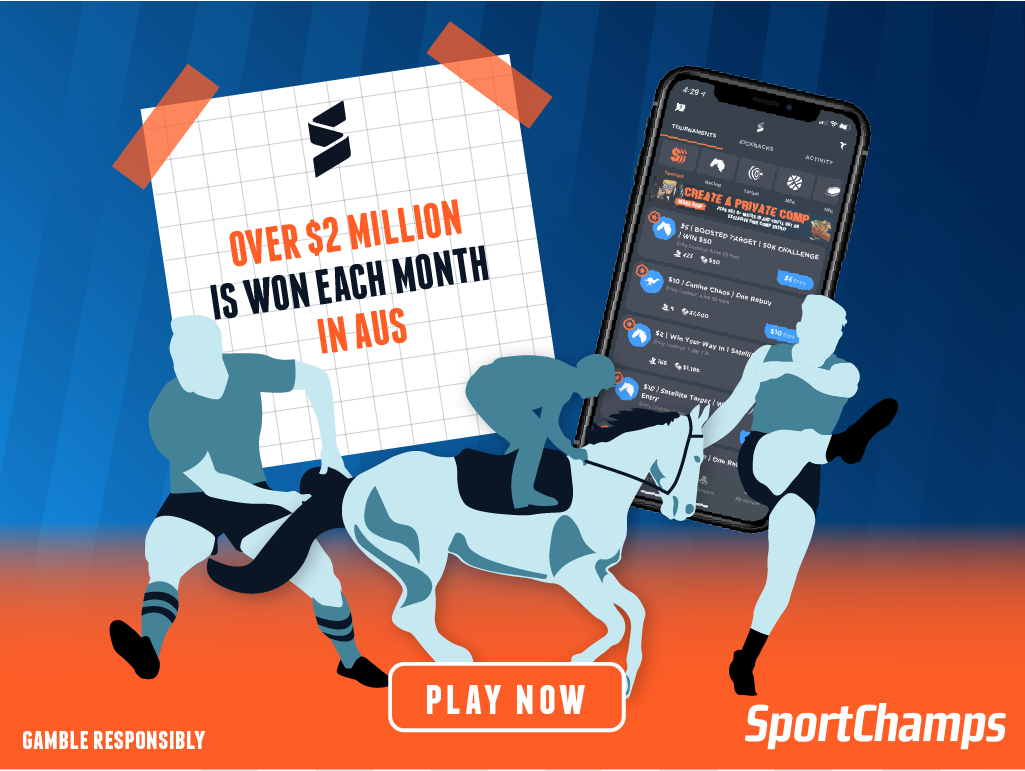 Fantasy Tournament betting is a great way to bet your favourite sports and races whilst taking on same minded players as yourself. SportChamps has rapidly grown in the Australian market place where we have seen players win some big prize money from small investments.
However, with so many new players showing up every week, how is it that we constantly see the same names at the top of the leaderboards in tournament style betting? It could be that they have sheer luck or just more knowledgeable punters, which is somewhat likely. But the most important part is that there are different strategies to utilise in SportChamps and until you know the basics, those veteran players will always have a leg up in your chosen tournament.
We will run you through some of the basic strategy of tournament style betting to help you decide which type of player you want to be and how you want to approach a tournament at SportChamps.
Conservative
There are two ways in which a tournament player can play conservatively. The first of which is to simply wait, bide your time and watch other players make their moves. This has two real benefits:
Firstly, there's always a chance that all of your opponents could bust and you could cruise home to an easy victory. Unlikely in larger contests but for smaller contests and double ups this is a possibility.
And secondly, at the very least, you're learning things about your opponents betting strategy and what bet types and amounts have been wagered.
Most tournaments last over many races, or even over a few days for something like AFL or Golf. Waiting and holding onto your initial starting cash could be a smart play and allow you to strike in the final races or the final stages in an event.
However, there's also the possibility that someone will get too far ahead and you'll have to jump on something silly just to catch them. If you want to bide your time, make sure you're constantly checking the leaderboard to make sure your opponents are not getting too far ahead.
Playing conservative is also slowly building your ChampCash with confident bets. This can be done by placing bets on things you are sure about at around the $1.30-$1.60 mark.
It is a slow process to build your ChampCash, but if you can build your bank whilst other contestants bust trying to make bigger bets, then you'll always be around the mark come the final few events/races.
Balanced
Punters who back their knowledge and ability above everything else are labelled as "Balanced". The Balanced approach requires some observation of opponents on the leaderboard, but it will mostly be about backing in your strategy. You will need to manage your bankroll and make sensible, but valuable bets from $1.60-$2.70.
As with all racing and sporting events, upsets do happen, so being responsible for your bankroll is key. Most balanced players do not bet over 50% of their bankroll even though they are clearly confident of the result.
If you find yourself breaking away from the pack in the lead, bringing in the reins and waiting to see if they can catch you. This will attract new players into the contest and thus bring more funds into the overall pool.
Aggressive
The aggressive approach is most appropriate for "Quickie/Bloodbath" tournaments or for those who like to live on the wildside. In racing tournaments the aggressive approach entails using the majority of your bankroll on a race or sports event that has odds around the $5-$15 within the early events of the tournament. If it hits, then you will rocket up the leaderboard and have the power to control your bankroll in subsequent races/bets. If you do not, then you are either crippled or busted out of the tournament.
Whilst the risk is very high you can still achieve value by taking advantage of using SportChamps racing exotics and multi's to achieve high odds for your bets.
Bear in mind, if you did hit a monster to start a tournament, this may cripple the action for new players who want to buy-in at a later time.
You can check out other approaches you can partake in SportChamps tournaments by checking out SportChamps own Tournament Strategy, which you can find here.