daily fantasy sports articles
The "Players" Podcast Episode 4: Mattylee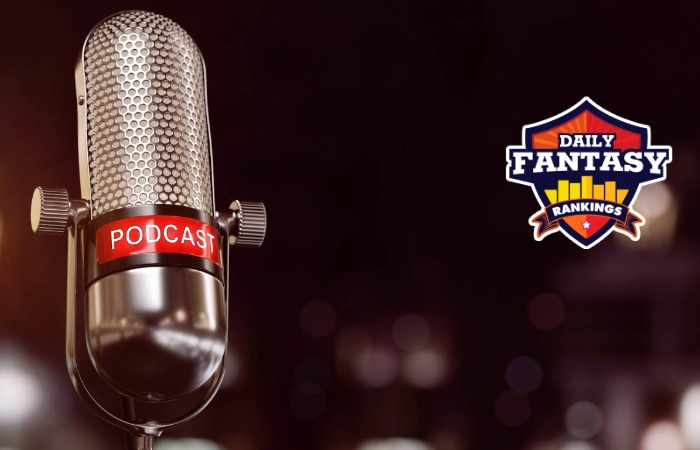 The DFR "Players" Podcast is brand new for 2020 where Smatho from Daily Fantasy Rankings talks to the notable DFS players in Australia. The Podcast series will feature a wide range of players and backgrounds where we find out about players success, lineup building secrets and opinions on the industry as a whole.
Like many members in the DFS community, I want to get to know the players in the industry from their success in DFS and their opinions on how to grow the industry as a whole. As you will find out throughout the series, not all opinions are the same!
I wrote last week that the world has changed in one week, now with the situation with COVID-19 is that the world changes daily. We lost all Australian sport in the last 7 days and unfortunately some of our readers of our site do not have employment. Health and family are the priority right now.
I must be honest and thought that this week's podcast could be no longer relevant in these changing times. But this would be unfair to my guest and I am sure to the listeners who just want to listen to something different than what has been consumed lately. We did record this episode a couple of weeks back before the virus took hold here in Australia.
For the 4th episode I caught up with DFR member Mattylee, as you can see on the achievements from the rankings, Mattylee has an impressive resume of results from pretty much any sport that is available to him. I first met Matt at the Draftstars BBL Live Final in 2019 and I instantly recall his notepad full of notes and tables. Whilst he did talk to me about his methods, the refreshments available on that day made my recollections a bit hazy...
In this pod we talked about what happened for Matt before DFS, the love of the Essendon Bombers and his massive Draftstars $55k+ NBA Target win plus his thoughts on the community as a whole.
Get to know Mattylee on the DFR Player Podcast Episode 4 with Smatho. Available below.
;
This podcast is also available on Apple Podcasts and on Spotify.
Make sure you rate and review the podcast and look out for future episodes dropping each week!

You can access Mattylee's DFR current profile here and is on twitter @Mattylee32