daily fantasy sports articles
Tips for starting on DraftKings with JayK123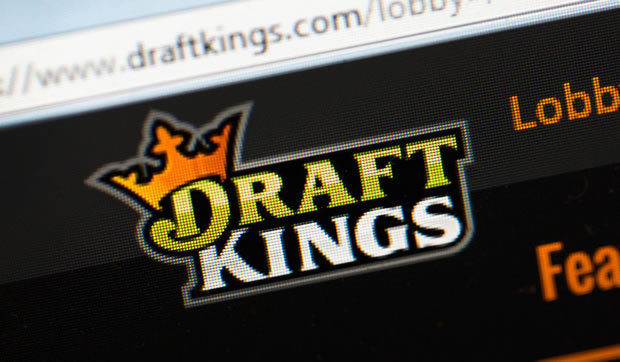 With the launch of DraftKings into the Australian Daily Fantasy Sports market, we knew it wouldn't take long for the hype to build about the massive prize pools now on offer for Australian DFS players. This weekend is the perfect example, with DraftKings running a US$3.5 million guaranteed contest for the US Open golf, with a massive $1 million guaranteed to the winner. It's an historic day for Aussie DFS players as it will be the first time that players from Australia have the chance to become an instant millionaire through Daily Fantasy Sports.
However for new players, logging onto DraftKings and seeing the huge array of contests and enormous prize pools on offer can all be a bit overwhelming. Fortunately for us, we have the number one ranked player in Australia, jayk123, to guide us through your first steps onto the DraftKings platform.
Jay recently tweeted a few of his thoughts on how to tackle DraftKings, which he is happy for us to share for you here:
"I imagine a lot of people will start taking a look at DraftKings with the Millionaire Maker they're running for the US Open this week. So I thought I'd offer some general advice about the site.
First off, they've essentially designed tiers to the difficulty of the contests on the site. You can enter beginner contests for your first 50 entries. It's smart to start there, and figure out the software, salaries, etc. After that, you can play casual comps, where all entrants have played less than 500 contests. Good idea to continue along with these.
The most experienced players are unable to enter anything that costs less than $5, unless it has a max of 150 entries. So other than the occasional massive field tourney, all $3/2/1 tourneys should be "shark free". At $5 and above, as far as I know, anyone can play anything. So comps are much tougher from $5 up. This is where you need to start factoring in max entries for each comp. There are tons of medium sized tourneys with max 1/3/5/20 entries that are much better value than the 150 maxes.
As tempting as it is to chase huge first prizes by just entering the flagship comps, which is a fine strategy on the Aussie sites, on DraftKings it's much better to be selective with what you enter in my opinion. The fields are monstrous, the payouts heavily skewed, and the top guys are VERY good.
We're able to get excited about medium sized prize pools, because we're used to Aussie comps. So we should use that to our advantage, and enter the single entry, 3 max, 20 max type comps that are better value, smaller field, and usually have better payout structures.
Sports wise, the more niche a sport is, the less good players there are. If say, you're equally interested in MLB and NASCAR, you should definitely opt for NASCAR. MLB and NBA in particular are very highly evolved strategically. The fields will be tough.
More specifically, re: Golf. If you're planning on playing the Milly Maker this week on DraftKings, in my opinion it's really important to leave salary on the table. The payouts are so top heavy and the field is so massive, you need to aim to avoid having a duplicated team. I wouldn't enter a team with $100 or less salary remaining unless it pretty much looks like you made it as a joke. I'll generally be looking to leave at least $400ish on the table to be as unique as possible.
Ultimately, I think it's really important to know what your goal is in playing on DraftKings. On the Aussie sites, entering the flagship comps and hoping for the best is fine. But on DraftKings, I reckon you can lose a lot of money pretty fast if you aren't careful. So make sure you have a plan.
And hey, if your goal is just to gambool, then go for it - smash into all the milly makers! I hope you make the nuts! I look forward to seeing Aussies making some runs up the leaderboard, and may we bust every single damn American account on the site!"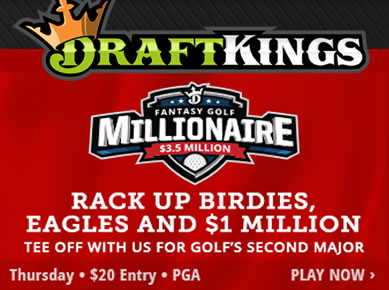 If you're interested in giving DraftKings a go, and want to become the first Australian DFS millionaire, then now is the time to join!
Simply click here to join DraftKings and create your account. You can make a deposit using VISA, Mastercard or Paypal, and from there, you'll be able to dive into a plethora of fantastic DFS offerings.
For more insight into playing on DraftKings, why not check out the latest DFR Podcast? We caught up with Jayk123 to talk about his recent Draftstars wins, and to discuss some of his thoughts on how to play on DraftKings.
You can listen to the full episode using the Soundcloud media player below, or if you want to listen on the go, you can find it on iTunes.
For extra DFS strategy and tips for the AFL season, check out the DFR Podcast archive in our Multimedia section. We have interviews with leading DFS players such as procession, chriseddy999 and the #1 ranked DFS player in the country, JayK123.
Please feel free to head to our Australian daily fantasy sports forum to discuss this episode of the DFR podcast, while you can also click here to suggest future DFR guests who you would like to hear from.

If you want to play with the big boys and compete for a share of millions of dollars in prize money then click here to create a DraftKings account today or learn more about the site in our DraftKings review.
Follow Daily Fantasy Rankings on Twitter @RankingsDFS