daily fantasy sports articles
TopBetta Christmas Skins Week 2: Crushing victory for Totecrusher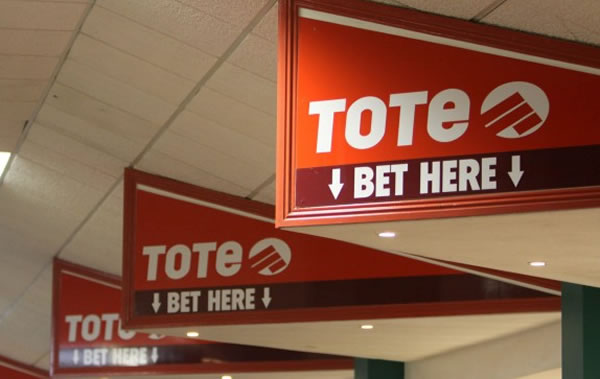 The TopBetta Christmas Skins Series continued over the weekend with Day 2 of the four week tournament held on Saturday. Punters tried their luck across racing meetings at Flemington, Randwick, Morphettville and Doomben in order to try and accumulate the most TopBetta BettaBucks throughout the day to be crowned champion.
The 143 participants fired another 51 rebuys into the prize pool over the course of the day. Interestingly only one of the 18 players to cash this week made use of the rebuy feature and that was the eventual winner, and former Brisbane Carnival Championships champ, Totecrusher.
Totecrusher didn't have a lot of luck early in the day, but he kept swinging until his luck finally changed. On his fourth rebuy, Totecrusher landed a $43.90 winner in Sense of Occasion at Randwick and he was away.
From there, Totecrusher found more winners at big odds including Flying Light at $11.30 and The Monstar at $15.70, before Totecrusher landed the final blow with a hefty bet on Kenjorwood who duly saluted at $5.20.
All up, Totecrusher had turned his $5,000 start bank into $250,300 which was enough for a comfortable victory and the $2,500 top prize.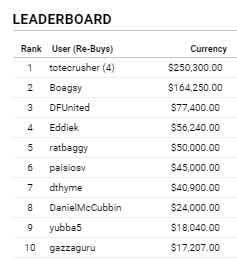 Boagsy was the only other player in six figures with a strategy that was almost polar opposites to Totecrusher. Boagsy targeted mostly place bets and was happy to use his equity on short prices to build a bank that he could swing with. It's good to see that there are a number of different betting strategies that can be effective in these big tournaments.
Both Totecrusher and Boagsy will be carrying their big stacks into the final day of the Christmas Skins Series on New Year's Eve where the lion's share of the $50,000 prize pool will be up for grabs.
Of course Totecrusher is no stranger to big victories at TopBetta having taken down the Brisbane Carnival Championships in June 2016 for a cool $100,000. That's equal with the largest ever prize awarded on TopBetta.
Despite only playing a limited schedule, Totecrusher now adds his second major victory to see him sit sixth on the all-time cash winners list at TopBetta.