daily fantasy sports articles
TopBetta Christmas Skins Week 3: Mustang030591 drives away with victory!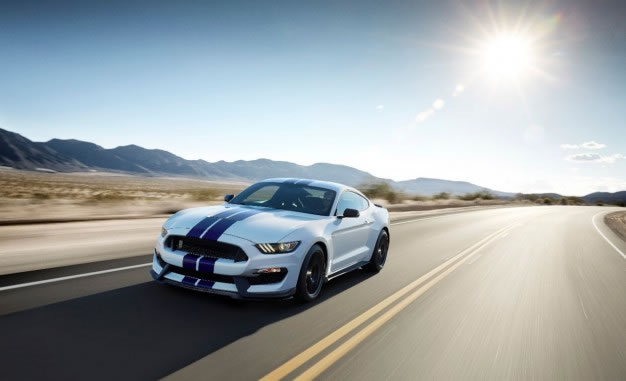 Week 3 of the TopBetta Christmas Skins Series has been run and won with an amazing performance by Mustang030591 to take out the top prize of $2,500.
The Christmas Eve event at TopBetta was a quieter day for racing punters and it was reflected in the major tournament of the week with the 149 entrants combining for just 52 rebuys. Rather incredibly, eight of those belonged the eventual champion.
Mustang030591 hit a favourite early in the day, but then it was slim pickings as rebuy after rebuy went unrewarded. Mustang030591 then got motoring with a nice collect on Tildy Lad at $5.40 before finding Ecuador at $10.90 to shoot into the tournament lead. Some may be content at that point, but Mustang030591 continued to swing and after some hefty bets failed to saulte, Mustang030591 was again reaching for a rebuy.
But that's when the magic happened.
While some may have given up after blowing the tournament lead, Mustang030591 wasn't deterred as he just swung even harder. An incredible $5,000 all-in bet on Social Media at Gawler at juicy odds of $38.30 somehow found the finish line first and Mustang030591 was suddenly back in front with a sizable advantage.
A couple of late misses didn't matter as Mustang030591's stack of $150,900 was well and truly enough for a comfortable victory. Willow57 and Ivan20 rounded out the podium finishers with the top 18 players sharing in the $10,000 prize pool.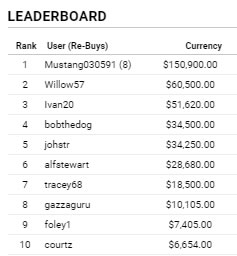 Of course this is not Mustang030591's first taste of success at TopBetta. He was victorious in the Epsom Handicap Tournament in October for $3,470.50 before winning the inaugural King of the Cup Tournament in November for a whopping $50,000.
With his third major to his credit, Mustang030591 is starting to accumulate some silverware in his DFR Trophy cabinet as he moves into the top 25 on the all time TopBetta rankings.
Those who ended with a few BettaBucks in their account on Saturday will be able to carry that balance across to the final day of the TopBetta Christmas Skins Series next Saturday. That's where the final champion will be crowned and the remaining $20,000 prize pool given away!
It's not too late to be part of this series, with players given a $25,000 start bank next week to work with, so the leaders are still well within reach.