daily fantasy sports articles
TopBetta Saturday Metro Mayhem: Rain Dance Works for TheDonkey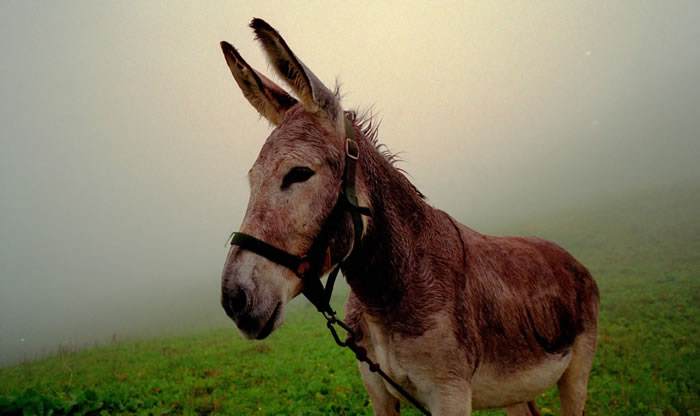 A controversial end to the day has left TheDonkey sitting on top of the mountain as the winner of the weekly TopBetta Saturday Metro Mayhem tournament.
A total of 80 entrants, combined for 117 rebuys, to produce a solid prize pool of $19,700 for the feature tournament of the week at TopBetta.
With all but one race in the books, TheDonkey had edged to a narrow lead, thanks to a well-timed bet on Redoutable Heart in Race 9 at Rosehill. It had proved to be a tough day for most punters, with TheDonkey's total of $47,000 one of the lowest we've seen in a major TopBetta tournament heading into the final race.
TheDonkey was in front, but very vulnerable with only a narrow buffer over some tournament veterans in Freelance, rexel9 and AAxpreditor who were lurking close behind and ready to swoop on the final race at Eagle Farm.
However then the news came through that a massive storm had descended on Brisbane and the final race was abandoned!
Under TopBetta tournament rules, the positions stood as they were, and TheDonkey claimed the victory and $5,417.50 first place prize much to the delight of the "Sledge Box".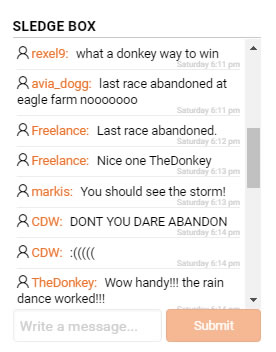 TheDonkey has been one of the finest performers on TopBetta in recent times but this is his first "Major" title as he adds a new trophy to his DFR Achievements. All up, TheDonkey's winnings on TopBetta are now in excess of $85,000 which sees him inside the top 20 biggest money earners on TopBetta of all time.
Next week will see TopBetta shift their weekly major to their popular Skins format. Played over four weeks, the Christmas Skins Series will offer a guaranteed prize pool of $50,000 with the $110 entry giving punters entry into all four weeks! Get in the Game!