daily fantasy sports articles
Two-for-one Special at PlayON for Super Rugby $10,000 Super Contest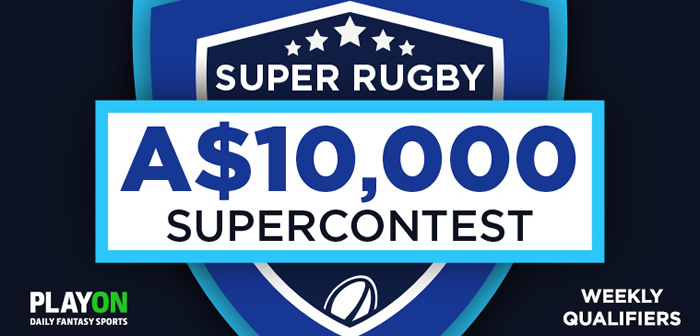 The early rounds of the footy seasons have certainly been a lot of fun, and highly profitable for many daily fantasy sports players at PlayON.
The NRL $25,000 Super Contest is filling with 25 seats already awarded in the first five rounds of the season, with the likes of Bigo1 and dpwoodford already picking up a handful of tickets each.
We're only two rounds into the AFL season but already 36 tickets have been won to the AFL $100,000 Super Contest. rexel9 has been busy accumulating a bunch of tickets, while AFL heavyweights FunFun555, procession and lion4life are also going to have plenty of representation in August.
However there's one footy code Super Contest that you may like to try out with a Super Rugby $10,000 Super Contest coming to PlayON on July 6th. There are qualifiers running every weekend, and so far, just eight seats have been awarded with mpendle single-handedly picking up six of them!

It's time to give mpendle some competition, so this week PlayON are running a two-for-one special for Super Rugby DFS players for this week's Super Contest qualifier.
Just enter the $11 qualifier on Friday night and submit your team, and contact support via the live chat feature to receive your free code to enter a team for free into Saturday's games! This doubles your chances of getting a spot in the $10,000 Super Contest!
Stay tuned to Daily Fantasy Rankings as later in the week, we'll bring you a Chalk, Chance, Chump article for Friday's Super Rugby games to give you a head start in Friday's qualifier!
If you're new to PlayON, just click on the links or banners on this page to create your account, and you'll also be eligible for a free $20 entry when you make your first deposit of $20 or more.
PlayON regularly provide overlays and added value for their tournaments, and the footy tournaments are proving to be especially popular. Join in the fun today and we'll hopefully see you in one of the upcoming Super Contests at PlayON!