daily fantasy sports articles
What is Daily Fantasy Sports?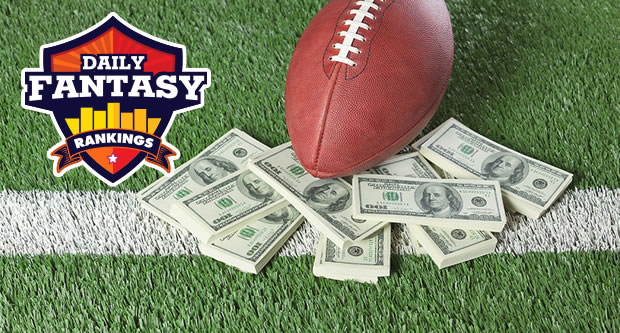 What is Daily Fantasy Sports? Well, Daily Fantasy Sports are an online sports game, whereby players compete against one another by building a team from specific real-world sports, within the restrictions of a fictional salary cap.
The purpose is to pick a side that will produce the highest possible score, based on each individual players real-world statistics in the accompanying game.
Daily Fantasy Sports, also known as DFS, is a short form version of the more traditional season long fantasy competitions, with contests being run as frequently as every game for any given sport. This means you don't have to wait all year long to win a prize, you can win several times per day!
Daily Fantasy Sports are legal in Australia, as this guide explains, and there are several sites offering various different DFS contests, which can be viewed here.
Types of DFS Contests
There are two main types of DFS contests: cash games and guaranteed prize pools (GPP).
Cash games come in a number of forms, typically head-to-head, where the aim is to score better than a chosen opponent, or 50/50 where to be successful, you must finish in the top 50% of the competition.
With Guaranteed Prize Pools, or GPPs, there is a set prize pool and typically, larger prizes on offer. The prizes are tiered so the higher you rank against the other competitors, the better your payout.

Sports that feature Daily Fantasy contests
Daily Fantasy Sports take place in a vast number of professional sports, most notably the NFL, NBA, NHL, MLB, Premier League, Formula 1, AFL, NRL, cricket, golf, rugby and racing (horse and greyhounds). Each sport has its own unique squad composition and scoring systems.
DFS Strategy
The strategy for all of these comes in selecting a side, as it is designed so that the most elite performers cannot all fit within the set salary cap, which ensures that teams are largely unique amongst each DFS contest.
The skill comes in trying to select players who are capable of reliably scoring high scores in as many of the statistical fields where points are earned, while being mindful of selecting the set number of players within the set salary cap. This takes it beyond picking just the commonly believed best players, but picking the statistically best players.
Daily Fantasy Rankings provide previews and strategy tips for all of the major contests, so this is a great resource for new players looking to build their lineups.
It's the skill and strategy that defines what Daily Fantasy Sports are all about. DFS is a lot of fun and anyone can play, so why not give it a go?
We have a full range of 'how to' guides to help you get set up and playing the various daily fantasy sports contests out there. Simply click here to see them all!