daily fantasy sports articles
What's on at Moneyball this week?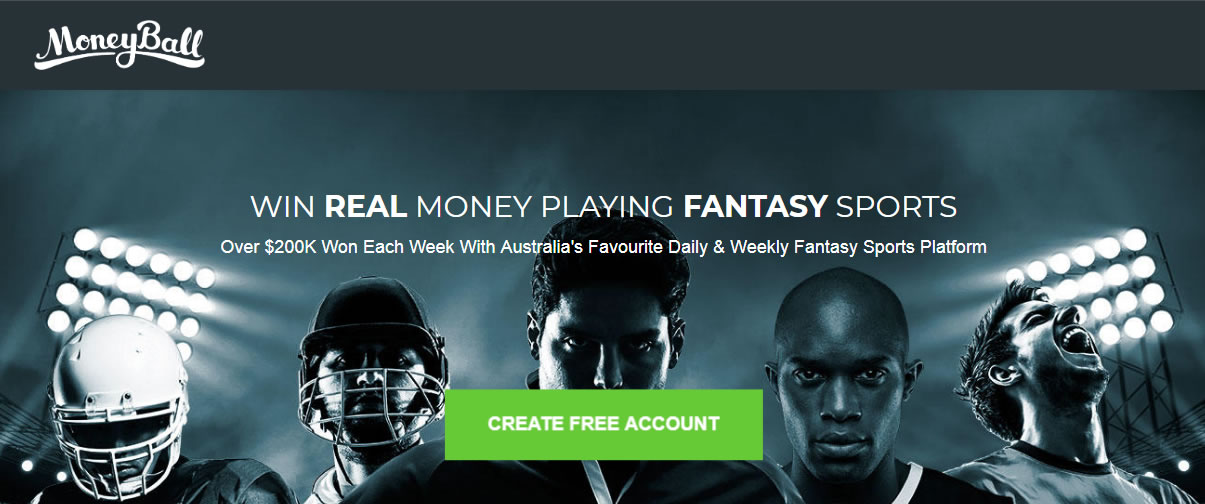 After the exciting announcement yesterday of increased AFL prize pools coming to Moneyball, we thought we'd take a closer look at the offerings on Moneyball this week, so that players, who perhaps are yet to join, can see what Australia's original DFS site brings to the table.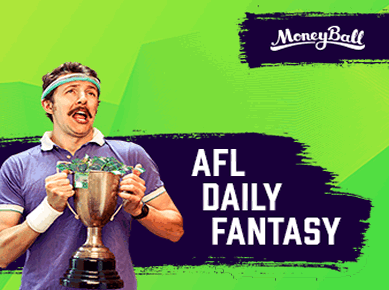 AFL
Let's start with the big news from yesterday with Moneyball committing to increased prize pools for AFL contests for the rest of the season. They are kick-starting that campaign with a massive $50,000 prize pool for this Friday night's game between West Coast and Melbourne, with similar prize pools throughout the weekend totalling over $175,000 in prize money.
We caught up with one of Australia's leading DFS players in JayK123 to talk about the new AFL contests at Moneyball. JayK123 is a regular player on Moneyball over a number of years under the username "laminedor" and shares his insight into the best way to approach Moneyball AFL contests as well as a couple of software tricks that many of you might not know about! Check out his chat with Adgee below:
NRL
Moneyball has always had a strong commitment to NRL and regularly spreads some of the biggest fantasy rugby contests in Australia. This weekend they are running a $5,000 guaranteed contest for Storm vs Wests on Thursday night, followed by $3,000 guaranteed contests for each of the two Friday night matches. There's also a variety of other contests including smaller $2 entry, All of Round, Double Up, Head-to-Head and 6-Man contests.
Golf
This week is the PGA Championship which is considered one of the majors in the world of golf. Fantasy golf is hugely popular and as such, there's a handsome $9,000 Championship Special on offer this week. If you're a golf nut then you can't miss this one! Tee off is 8:45pm on Thursday night.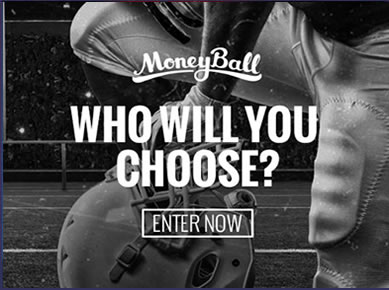 NBA
It's Playoffs time in the NBA, with the feature game this Wednesday seeing the Warriors take on the Blazers. There's a $1,000 guaranteed contest at Moneyball, and they are also running their popular "Target" contest. Enter your lineups into this one for just $1, and if your team hits the magical mark of 425, then you'll share in the jackpot prize. If you're the only one to do it, you'll scoop the lot!
Cricket
Moneyball are also big supporters of cricket and not only support Australian matches, but often spread small contests for some of the international fixtures as well. Around the world at the moment there are one-day series held between England vs Pakistan as well as Ireland vs Bangladesh. Moneyball have DFS contests for both of these, and stay tuned for plenty of great cricket contests when the World Cup starts in a couple of weeks!
MLB
The Major League Baseball season is now in full swing and Moneyball have baseball fans covered as well. In the US, baseball was one of the first sports available for daily fantasy sports, and slowly its gaining popularity in Australia. The Wednesday Special this week is a $1,500 guaranteed contest, but they also have a Target contest for MLB where the jackpot prize is currently sitting over $5,000. Not bad for a $1 entry!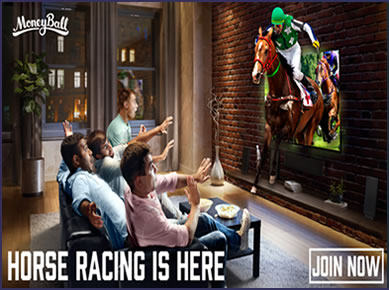 Horse Racing
Last, and certainly not least, Moneyball also offer horse racing contests. While other sites do offer fantasy betting tournaments for horse racing, Moneyball is the only site that offers the traditional style of DFS for horse racing where you have a salary and pick your "stable". They run horse racing contests every day with the prize pools varying depending on the day and meetings. During the big horse racing carnivals, there have been five-figure prize pools on Moneyball for horse racing contests, so we definitely recommend checking it out if you like the ponies and want to try a different way of getting some bang for your buck.
That's about it for this week, but as you can see, Moneyball have an impressive spread of different daily fantasy sports for players to try out. With the $50,000 guaranteed prize pool for Friday night's AFL, there's no reason why you should not open an account, make a deposit and get cracking on your lineups at Moneyball today!