daily fantasy sports articles
Win a Once-in-a-lifetime UFC 229 VIP Experience with DraftKings!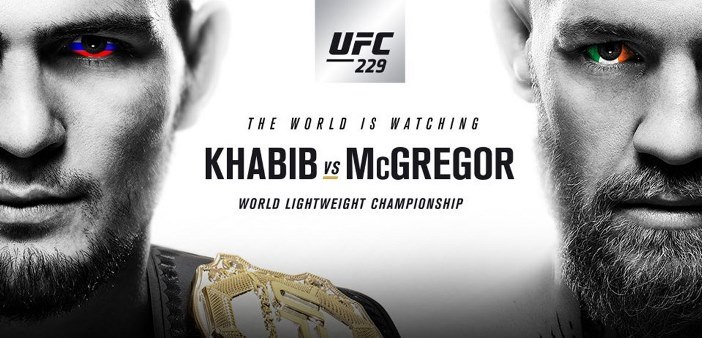 Do you love UFC and would love to go to Vegas to watch a live event? Does it seem like a far-fetched dream that will never happen?
Think again! Thanks to DraftKings here's your chance to make that dream come true!
This weekend DraftKings are running a fantasy contest for the UFC Fight Night 137, which will take place this Saturday (12.30pm Sunday AEST). The contest has a buy-in of just $15 and the winner will receive the ultimate UFC 229 VIP Experience, to go and see the biggest fight of the year when Connor McGregor takes on the undefeated World Lightweight Champion Khabib Nurmagomedov!
Included in this amazing prize is two seats to the UFC 229 event, $1,000 towards your airfare, 2 nights accommodation, passes to the Friday weigh-in, a rare photo opportunity with the Championship Belt and hospitality access.
This is a money can't buy package and it could all be yours for just $15! To enter, simply register (if you haven't already), login, go to the lobby, click on MMA at the top of the page and then search for the contest titled "MMA UFC 229 VIP Experience -- Win Two Seats"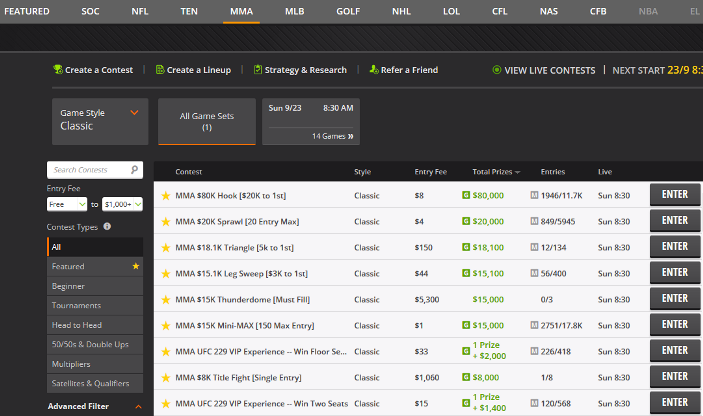 This unbelievable package is just further evidence as to why DraftKings are widely considered as the world leader in daily fantasy sports. Not only do they offer huge cash prizes every week across several sports, which have made many fantasy players instant millionaires, but they also have amazing once-in-a-lifetime experiences like this available.
This massive range of prizes on offer at DraftKings is also a great reason why you should register with them today. If you need further convincing, check out our review of DraftKings to find out more about some of the major prizes and experiences they have on offer every year.
But most importantly, don't delay! Get over to DraftKings and put yourself in the running for this unbelievable, once in a lifetime opportunity, and you could be flying to Vegas for the first weekend of October!