daily fantasy sports articles
2018 FIFA World Cup: Australia vs France DFS Tips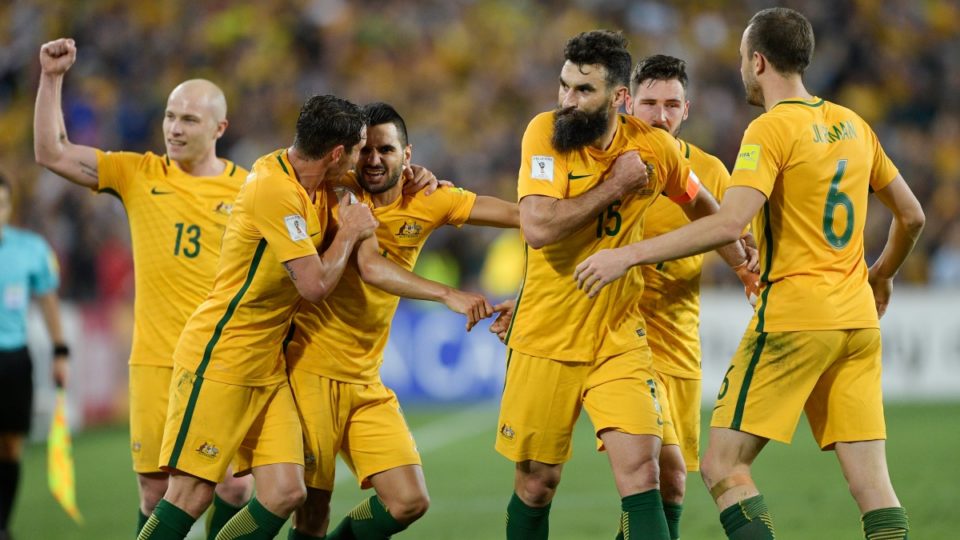 The 2018 FIFA World Cup is now underway in Russia with Day 3 action set to commence. Headlining the Saturday Night triple header is Australia vs France at 8PM AEST. It's the first game for both teams in Group C, so both teams will be desperate to start their World Cup campaigns with a good result. There's plenty of DFS competitions for the match, including DraftKings, who have a huge WC Showdown $20K Toe Poke contest running, with $5k to the winner and payouts all the way down to 488th. To help build your team, we've put together a list of some of the best fantasy selections for the match, so check them out below!
*If you're new to DraftKings or DFS in general, make sure to check out our DraftKings World Cup Guide.
Premiums
Antoine Griezmann ($15,200)
We're aware that Griezmann comes into this as the most expensive fantasy selection at DraftKings, but the reason for this is he's simply a must-have. He's the Bookies second favourite to take out the Golden Boot and he's a huge chance to score a goal or two against the Aussies tonight. Lock him in.
Paul Pogba ($12,400)
Manchester United superstar Paul Pogba is primed to have a huge World Cup for Les Bleus. He's their most dangerous midfielder and will get to play a more attacking role than in the past, thanks to N'Golo Kante's defensive mindset. Pogba is great value and will be looking to take advantage of the young Socceroos defense.
Cheap Options
Hugo Lloris ($7,700)
This one's an absolute no-brainer. In a game where it's hard to see the France defence between tested regularly, Les Bleus captain, Hugo Lloris will most likely keep a clean sheet, making him a solid option at his price.
Aaron Mooy ($8,800)
If you're game enough to pick an Aussie in your lineup, make sure it's Huddersfield star Aaron Mooy. He's easily the Socceroos best player and will be on dead-ball duty, meaning he will be the one to have the chance to pick up a goal or an assist if the opportunity arises.
Hold Off
Olivier Giroud ($11,900)
The predicted lineups for tonights game don't fare well for French striker, Olivier Giroud. They're expected to go with a front three of M'Bappe, Griezmann and Dembele, which leaves no room for the Chelsea big man. He will probably come off the bench at some stage, but there are plenty of better options at his price.
Mile Jedinak ($4,500)
Although we advise you to steer clear of most Aussies, Jedinak is one that you must avoid. Huge news out of the Australian camp is that the Socceroos skipper will not start the match against France, with Coach Bert Van Marvijk opting to start with Massimo Luongo instead.