daily fantasy sports articles
2018 PGA Championship: $1 million top prize at DraftKings!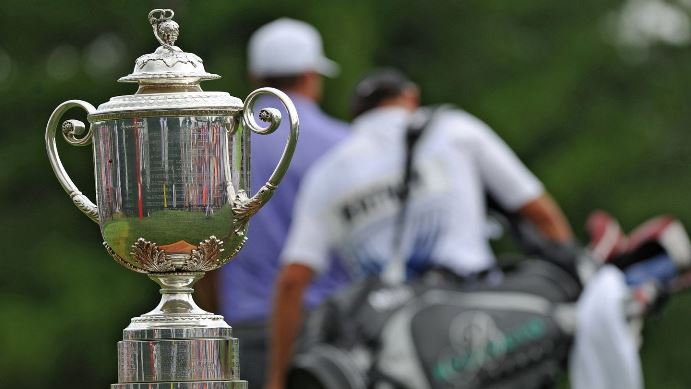 This weekend the 2018 PGA Championship will get underway at the Bellerive Golf Course and so too will a host of daily fantasy competitions at DraftKings.
While the golfers will vie for a total purse of $10.5 million, DraftKings will be hosting a huge prize as well in their main tournament. They have a mammoth $2.75 million total prize pool up for grabs with a top prize worth a cool $1 million, all for an entry fee of just $20.
To win, you have to pick 6 players, who have varying values, within the constraints of a salary cap set at $50,000. Your chosen players must not exceed this limit in combined value.
The players earn points based on their hole-by-hole scores, adding points for scoring a par or better and losing points for scoring worse than par. Points are also earnt for each player's final ranking in the tournament.
There are also bonus points to be earnt if a player has 3 straight holes with sub-par scores, if they have a bogey free round, every time they score a hole in one and also if they score under 70 on all four rounds.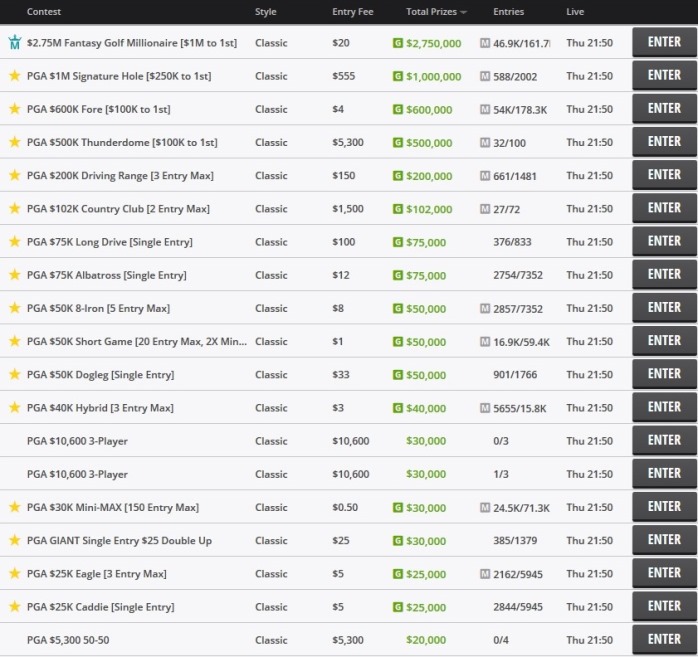 There is another similar contest which costs just $4 to enter and has a top prize of $100,000.
DraftKings has an immense list of competitions, which will cater for the novice daily fantasy sports players as well as the regulars and experts alike, with just as little as $1 buying you an entry into a tournament with prize money.
If you're new to fantasy Golf or would like some help putting together your lineup for the 2018 PGA Championship, then don't worry, we have you covered with our PGA Championship Fantasy Lineup Tips.
There are so many tournaments, you will be spoilt for choice. So get over to DraftKings today, pick one, or several competitions, select your players and see if you too can win big at the 2018 PGA Championship!