daily fantasy sports articles
2019-20 NBA Futures: Rookie of the Year Betting Tips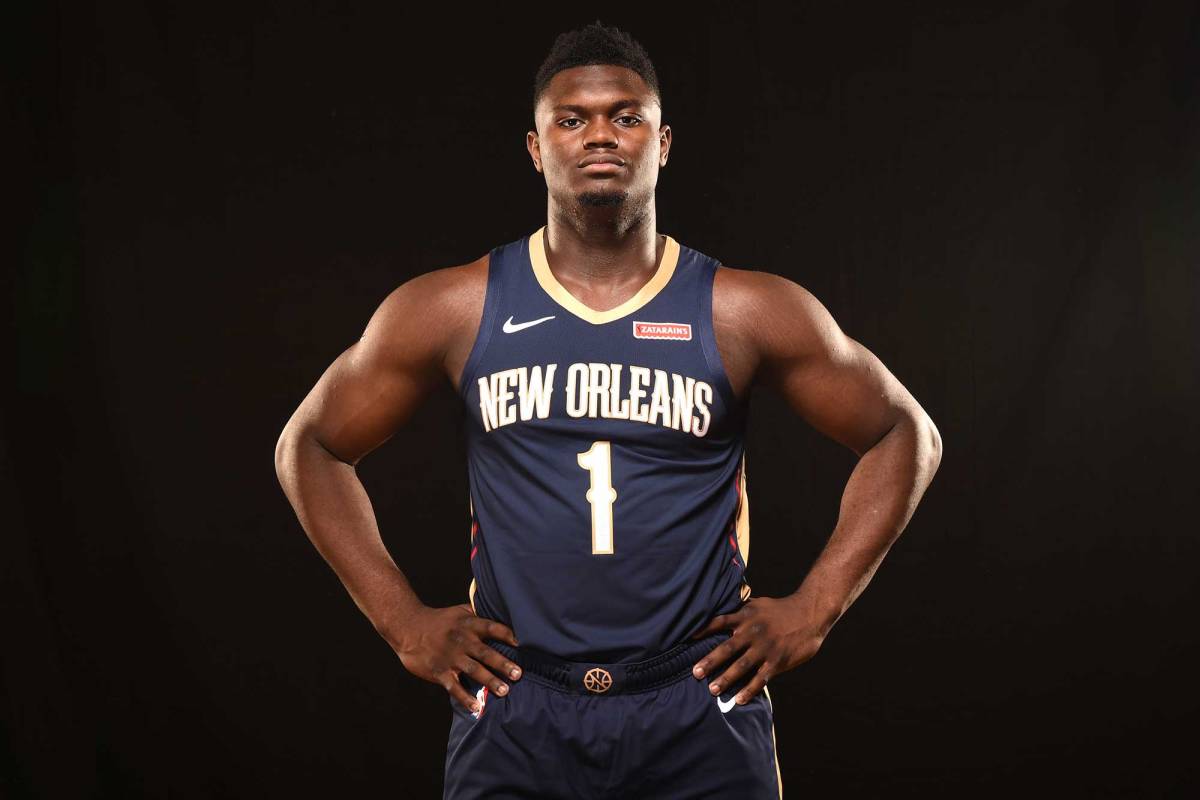 In the third article of our NBA Futures series we look at the Rookie of the Year race for season 2019-2020.
*Odds are correct on the 23rd of September 2019*
Zion Williamson
$2 Neds best, $1.45 pointsbet worst - Zion is a deserved favourite to take out ROY, however I'm happy to play around him and try find some value. Due to the new lottery we saw implemented last season, he won't be going to a bad team as we are used to seeing #1 picks. This is great for Zion and for the league as there is a realistic chance we will be seeing him in the playoffs in his first season. New GM David Griffin had a brilliant off season and has put this team in a position to be competitive both straight away and well into the future. Under Gentry, they will play at one of the fastest paces in the league which will create several opportunities for Zion to show off his unique athleticism, creating highlight reel plays driving the narrative for him to take out ROY. I am a bit sceptical however as he is going to be sharing the court with Lonzo, Jrue & Ingram, all guys who can run an offence and are very comfortable with the ball in their hands. He should still put up solid numbers but I think having to share the court with these other NBA proven guys may limit the impact he has in his rookie campaign. There is also a massive question mark on whether he will be able to handle the brutal NBA schedule. He got hurt during his lone season at Duke, before coming into Summer League looking a touch out of shape where he got hurt again in his first game.
Ja Morant
$5 Sportsbet - Ja Morant went second overall in this years NBA draft as he was selected by the Memphis Grizzlies. Unlike Zion's situation in New Orleans, this Grizzlies team is going to be bad. Come seasons end, they will likely find themselves sitting at the bottom of the loaded West and in a nice position to add another top 5 draft pick to their already exciting young core of Ja, Jaren Jackson Jr & Summer League MVP Brandon Clarke. Young point guards can take time to develop, and the best way to do that is by getting reps so it would shock me if the Grizzlies didn't give Ja all the run he can handle this season, likely looking in excess of 30 minutes a night. On a team with no other ball dominant players in their projected starting 5, Ja will have the ball in his hands the majority of time he is out giving him the chance to showcase his already elite playmaking ability, while racking up nice counting stats. In his 2018/19 campaign at Murray State, Ja played 36 minutes a night averaging 24.5 points, 10 assists, 5.7 rebounds and 1.8 steals. Although there are question marks over the competition he came up against, he has proven himself to be able to produce at an extremely high level in more than one category. To win ROY, he is going to need to count on his production as his team won't have as many wins as the other top candidates. I believe he will be leading all rookies in both points ($3.65 on beteasy) and assists so it may come down to whether the voters weigh stats or winning more. Also really like Ja to average over 14.5 points in the Rookie Year Specials on Beteasy.
RJ Barrett
$6 Pointsbet - RJ Barrett is the last of the main contenders for this years ROY. He was drafted 3rd overall and was the lone bright spot over summer for a Knicks team that struck out once again during free agency. As the Knicks found out early during free agency that they weren't getting Kyrie & KD, they were able to build out a somewhat competitive roster full of role players on 2 years deals, clearly gearing up for 2021 free agency where Kawhi, Giannis, PG will all be available. With Fizdale in charge, it's hard to gauge how this roster shakes out throughout the season however I think it's safe to assume that RJ should get a fair amount of run. RJ put up some stellar numbers in his 35 minutes per game on a loaded Duke team last season averaging 22/7/4. Although extremely talented, that duke team had absolutely no spacing ranking 327th in the country in 3 point shooting at just 30.8% so for a guy who loves attacking inside, the clogged paint didn't make things easy for him. He should get a bit of extra room to move in New York, playing alongside guys like Ellington, Bullock, Morris & Portis so hopefully he is able to slot in and take a step forward this season. The Knicks could also be amongst a group of teams fighting for that final playoff spot, which if they were successful would only increase his chances.
Rui Hachimura
$34 Pointsbet - The only other guy I have an interest in from a betting perspective is Rui Hachimura who surprised quite a few people including myself when he was selected at number 9 by the Washington Wizards in the 2019 draft. I got to watch a bit of Gonzaga play last season and it was fairly clear to me that Brandon Clarke, who the Grizzlies stole at pick 21, was the better prospect coming into the NBA. However, the ROY award is based on what these guys can do in their rookie campaign. Hachimura is heading to a Wizards side that is a bit of a mess and we are likely going to be seeing the Beal show night in and night out. They are going to be desperate for a second scoring option and while many are expecting Thomas Bryant to step into that role, I'm not sure he is ready for it. While Hachimura may also not be ready, I think he'll be thrust into the starting line-up either to begin the season or shortly after as the Wiz burned a top 10 pick on him they'll be keen to see what he can do in what will likely end up being a meaningless year for them. We saw at Gonzaga last year he can be productive when given playing time averaging 19.7 points and 6.5 rebounds across 30 minutes. The price on offer certainly intrigues me but I would recommend waiting until after training camp/pre season to see if he gets the starting nod from opening night as there has been some chatter the job may go to Bertans.
Rookie of the Year Picks
Ja Morant
Zion Williamson
Rj Barrett
This is the third article of the Futures series for the NBA - you can catch my picks for the MVP markets HERE and Most Improve markets HERE.
Always remember to gamble responsibly. When the fun stops, stop. If gambling is having a negative impact on your life, seek support at Gambling Help Online. 18+ only.