daily fantasy sports articles
Australian DFS Weekend Results - 22nd May 2017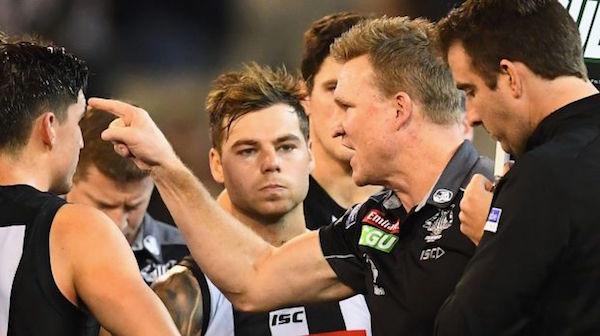 Another big weekend in Australian Daily Fantasy Sports over the past few days saw thousands won by Aussie punters across sites such as Draftstars, Moneyball, TopBetta and SportChamps.
Some DFS veterans were typically in the money again as well as some newer faces. We wrap up all the results from the major tournaments throughout the weekend below!
TopBetta
The weekend's major tournament at TopBetta was once again the Saturday Metro Mayhem racing compititon which saw 35 entrants competing for a $5,800 prize pool. After a string of six losses in a row, djnewt hit an each-way bet on 46-1 horse 'Extra Zero' in one of the last races of the day to scoop the 1st place prize of $2,320 for his first "major" victory. Mobydick and thedoctor picked up the minor placings.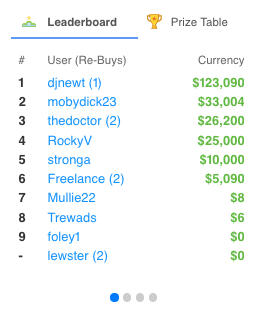 Draftstars
Another two massive days in the AFL at Draftstars saw their weekly Saturday and Sunday tournaments rack up prize pools of over $30,000.
The Saturday tournament was won by Draftstars regular fantasy_boss, who's team amassed 955 points throughout the day to collect $4,500. Tom Mitchell was once again the must have in the Saturday tournament, racking up 177 points in the loss to Collingwood.
Fantasy_boss also scooped 2nd place for $3,000 as well as 8th and 9th for an extra $1,400, not a bad day at all. Wiznation83 was the unlucky one to be beat out by fantasy_boss, claiming 3rd and $2,400.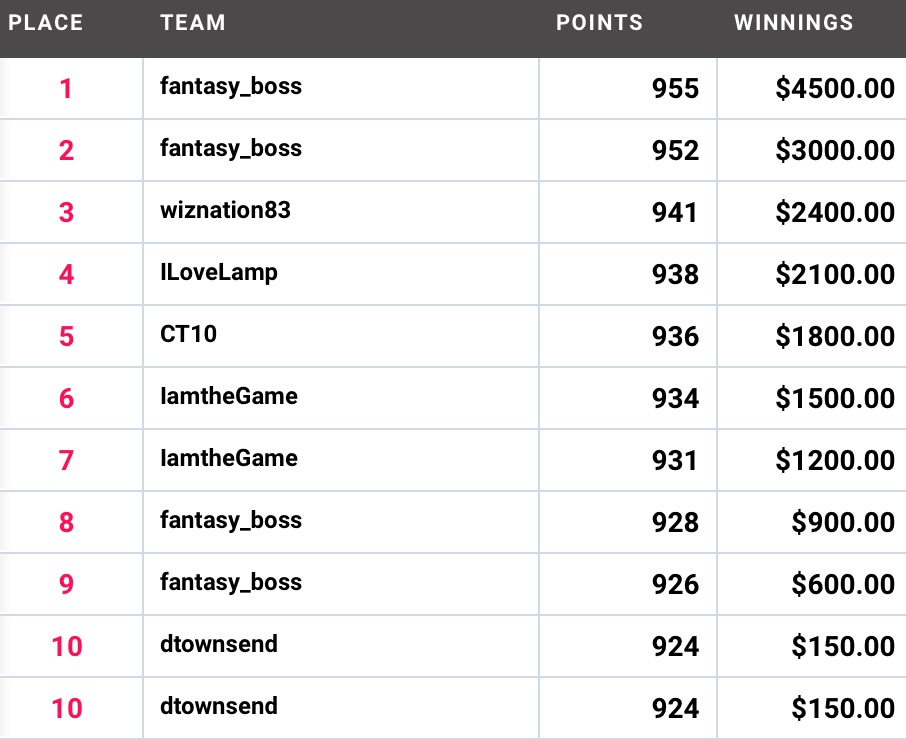 Sunday's matches saw the likes of David Zaharakis and Todd Goldstein have massive performances during the three game slate. Another Draftstars regular in Penny1cent took out the major prize of $4,500 with his team that scored 900 points. Stanwawrinka took a break from preparation at Roland Garros to collect 4 of the top 10 placings for almost $6,500.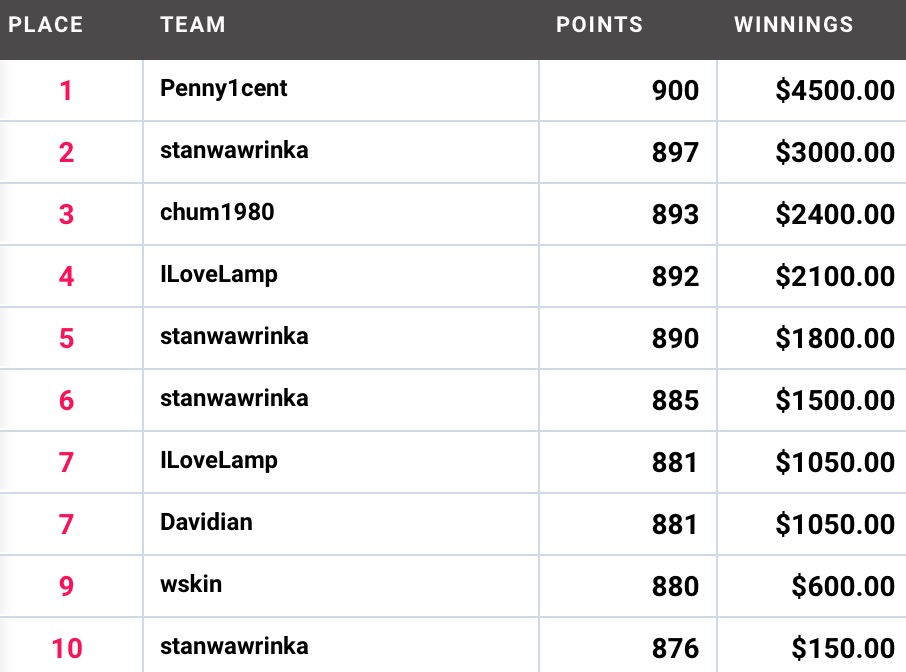 Draftstars veteran ILoveLamp came 4th in both the Saturday and the Sunday competition, adding over $4,000 to his already impressive Draftstars resume which includes a $10k win earlier this month.
SportChamps
The major Saturday Racing tournament was the highlight of the week over at SportChamps with 41 contestants competing for a $2,075 prize pool. Daily Fantasy Rankings member rexel9 had to fire a few rebuys before eventually coming away with the victory to add to his over $300k lifetime DFS winnings.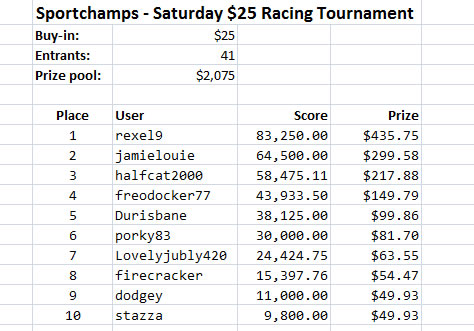 Moneyball
The Friday Night Footy tournament at Moneyball saw 639 entrants competing for a total prize pool of $8,200 as Geelong hosted the Western Bulldogs at Simmons Stadium. Mitch Duncan was the pick of the bunch for the night with a ridiculous 169 points. 'Nobjockey' took out the nights proceedings with his team scoring 916 points for a cool $1,100 while TigersTooTough and Tbetta collected the minor placings.