daily fantasy sports articles
Australian DFS Weekend Results - 24th July 2017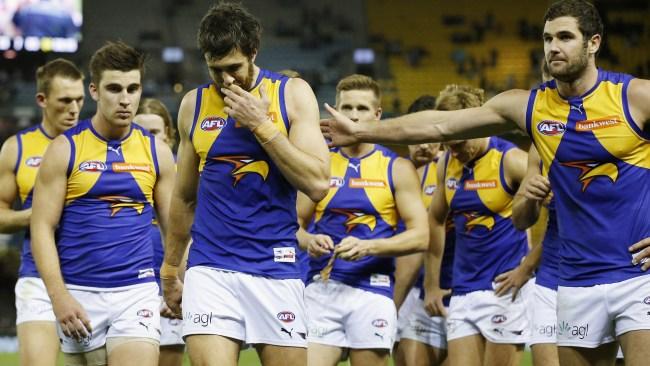 There was plenty to be excited about in the realm of sport and racing throughout the weekend with AFL Round 18 taking place as well as some big racing meets at Flemington and Randwick. We recap all the action from the daily fantasy and tournament sites in our Australian DFS Results for the weekend of July 24th below.
TopBetta
The Saturday Metro Mayhem at TopBetta attracted 37 contestants this weekend and had a total prize pool of $7,300. This tournament seems to be going well over the $5,000 guaranteed prize pool every week now so it's a great time to try to cash in on some big prizes.
TopBetta veteran loz1946 was the winner, racking up $50,000 in BettaBucks to take the $2,920 first place prize. A $6k bet on Hay Bale at $8.90 to win the last at Flemington saw loz1946 come from no where to take out the cash while eddie55 and thedoctor took our the minor placings.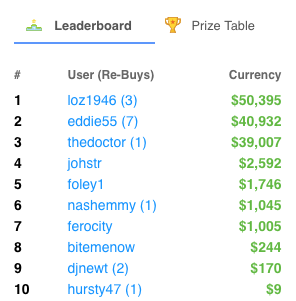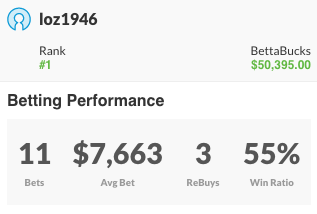 Draftstars
The community at Draftstars continues to grow with the two major $15 AFL tournaments on Saturday and Sunday smashing their guaranteed prize pools respectively.
The Saturday tournament attracted 2,733 contestants and had a $36k prize pool. Draftstars once again offered their entry fee back to contestants who finished outside of the money but finished with a higher score than that of Barry Hall's team. Over 500 players ended up getting their money back as Simmo1969 took out the top prize with a score of 882.
Simmo1969 picked up $5,400 for the first place finish while PhalanxPhala and OdisCrows collected the minor placings. Drafstars legend and the subject of Episode 2 of our DFR Podcast 'robmannus' was in the money once again with a 4th place finish.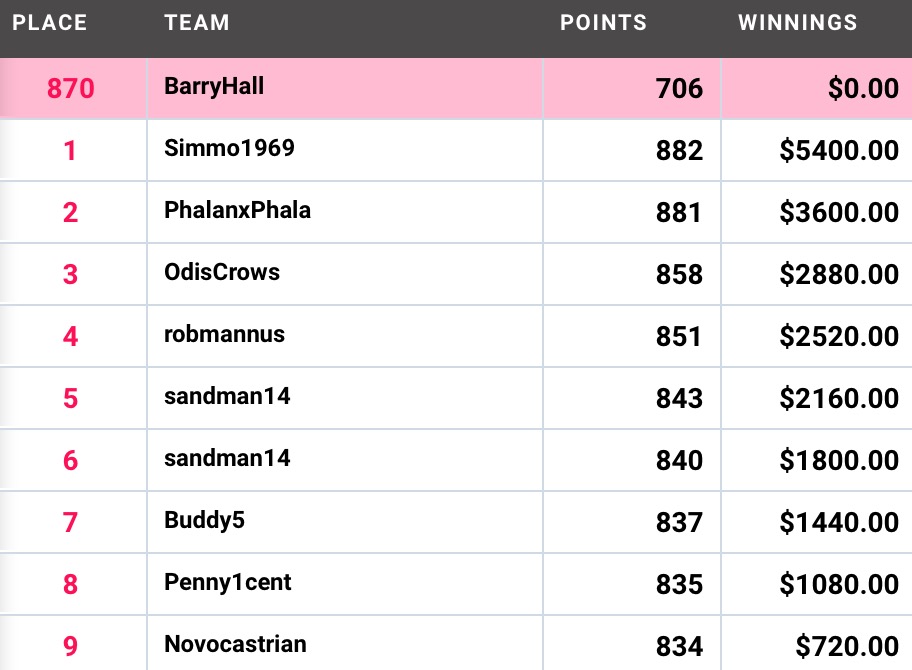 The Sunday tournament had a $29,500 prize pool which was $4,500 over the guaranteed thanks to the 2,272 entrants in the field. Briz17 took out first place and over $4,200 in cash while DFR leader jayk123 added to his impressive resume with 5th and 6th place finishes.
Another DFR member, Penny1cent, made it two top tens in two days with a 3rd place after finishing 8th on Saturday.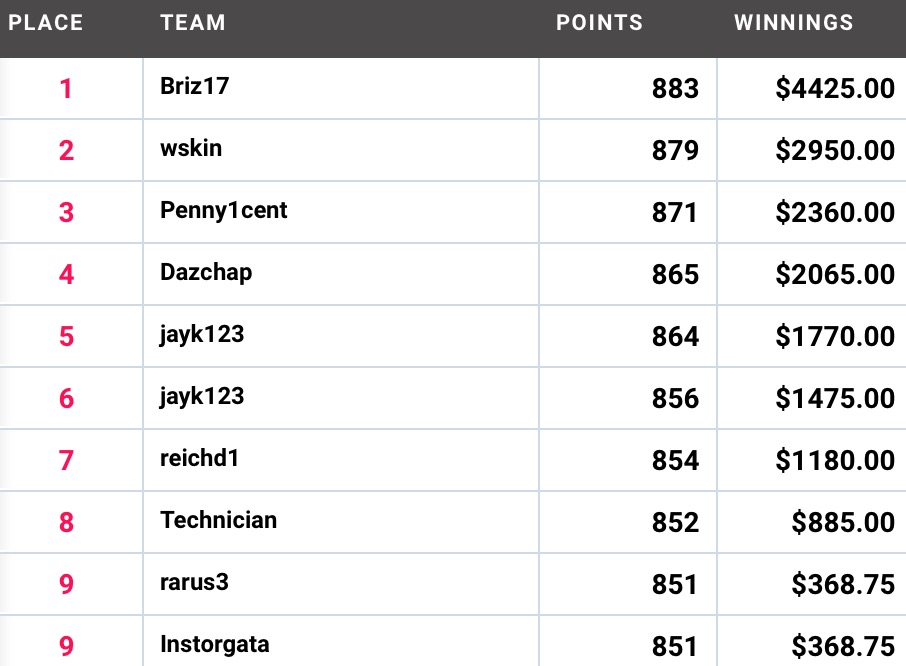 Special mention to DFR Legend 'Donkey' who took out the Friday night competition at Draftstars in glorious fashion to solidify his spot in the top ten rankings.
Moneyball
The Friday night game between the Crows and Cats garnered the most attention at Moneyball over the weekend with 444 entrants competing for a $7,000 prize pool. Moneyball regular awisely shared the top prize with couttmaa, who both scored 732 while Roush collected the minor placing.
DFR member Deatac climbed to No.26 in the rankings with a 4th place finish, picking up $180 in cash.