daily fantasy sports articles
BBL09 Fantasy Team Profiles: Hobart Hurricanes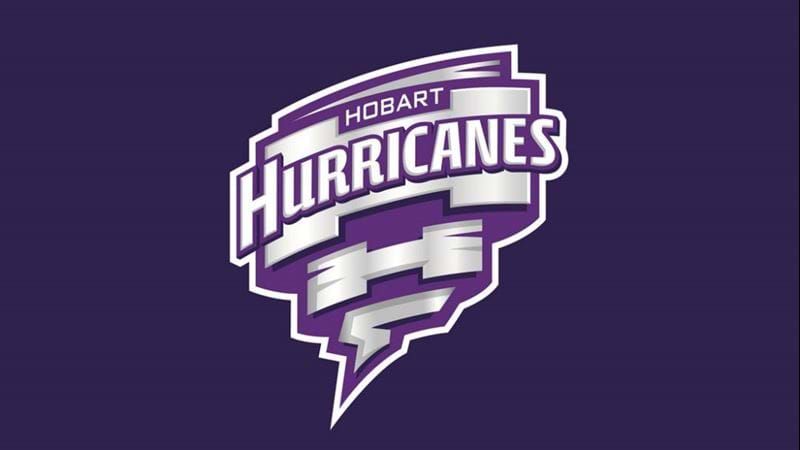 Last season's minor premiers, the Hobart Hurricanes, come to BBL09 with a chip on their shoulder after bowing out in the Semi-Final stage in BBL08. The Hurricanes were built on the strength of opening duo D'Arcy Short and Matthew Wade, but Wade has found himself on Australian Test duty and will be missing from the early to mid stages of the tournament.
The loss of Jofra Archer to international duty has also put a dent in the star power of the "Canes", but the recent signing of David Miller from South Africa has placed this batting attack as one of the tournament's strongest. However, the depth of the bowling attack will be tested with the loss of Archer.
Squad: Qais Ahmed (OS),George Bailey, Scott Boland, Jake Doran, Nathan Ellis, James Faulkner, Caleb Jewell, Nathan Freeman, David Miller (OS), Ben McDermott, Riley Meredith, Simon Milenko, David Moody, Tom Rogers, Clive Rose, D'Arcy Short, Aaron Summers, Matthew Wade, Mac Wright
Gains: David Miller, Scott Boland, Nathan Ellis, Mac Wright
Losses: Alex Doolan, Tim Paine, Jofra Archer (England Commitments)
Likely Starting XI at the Start of the Touranment
D'Arcy Short
Ben McDermott (wk)
Caleb Jewell
David Miller
George Bailey
Simon Milenko
James Faulkner
Nathan Ellis
Scott Boland
Qais Ahmad
Riley Meredith
Current Market Odds as of December 3rd 2019
To win BBL09 - $7.00 (6th line of the betting) on BetEasy

Hobart Hurricanes Player Profiles
D'Arcy Short (LH Opening Batsman, LH Leg-spin Bowler)
BBL08 Record: 15 Matches – Batting: 53.08 Avg, 140.6 S/R, Bowling: 10 Wickets, 7.97 Econ
The tournament's leading run scorer is back for the Hurricanes after plundering 637 runs in BBL08 at an extraordinary average of 53. Throw in his wicket-taking orthodox spinners and you have the finest fantasy cricket player in the competition. Be prepared to take him on at high ownership regardless of the salary posted.
Ben McDermott (RH Top-order Batsman, Wicketkeeper)
BBL08 Record: 15 Matches – Batting: 37.60 Avg, 119.9 S/R
Somewhat overshadowed by his fellow openers in Short and Matthew Wade, McDermott scored 376 runs in BBL08 which was good enough to be 8th in the tournament. A powerful batsman who can score quick runs or dig if there are early wickets. The only concern that his strike rate of 119 was one of the lowest of the top 12 batsman from last season. McDermott by my mail will get the keepers gloves to start until Wade returns. More potential for fantasy points!
Matthew Wade (LH Middle-order Batsman, Wicketkeeper)
BBL08 Record: 15 Matches – Batting: 42.28 Avg, 146.8 S/R,
The Hurricanes captain will be missing games of the tournament due to his recent success in the Test arena, after bullying attacks in the BBL and the Sheffield Shield. It is unlikely he would play before Christmas but should be involved in the team when the Australian One-Day side travel to India in January. 2nd leading run scorer in BBL08 and an explosive opening bat.
George Bailey (RH Middle-order Batsman)
BBL08 Record: 15 Matches – Batting: 45.37 Avg, 143.47 S/R
The now "national selector" is in the final season of his brilliant career and will be the mainstay of the middle order of the Hurricanes. Dynamic finisher or innings saver, Bailey will enjoy his last season in Tasmania and around the country. He may be however overshadowed by new recruit in David Miller and his statistics will probably suffer as a result.
James Faulkner (RH Middle-order Batsman, LH Medium-Fast Bowler)
BBL08 Record: 13 Matches – Batting: 12.66 Avg, 115.15 S/R, Bowling: 15 Wickets, 8.83 Econ
The bowling all-rounder can set the tone for the Hurricanes with his ability to swing the ball in the first couple of overs. His ability to score quick runs at the end of the innings however has taken a slide over the past seasons. Faulkner brings seasons of experience and will be relied on at the death, whether with the bat or ball.
Clive Rose (LH Orthodox Bowler, RH Lower-order Batsman)
BBL08 Record: 14 Matches – Bowling: 4 Wickets, 7.92 Econ, Batting: 12 Avg, 150.00 S/R
Recently re-signed Rose has been the main spinner of the Hurricanes side for many a season but unfortunately his fantasy game is minimal. Only 4 wickets last season from 14 matches at an average of 63. With Qais Ahmed now the number one spinning choice, we may not see Rose feature in the best XI for the Canes.
David Moody (RH Fast-Medium Bowler, RH Tailend Batsman)
BBL08 Record: 5Matches - Bowling: 5 Wickets, 9.27 Econ (Did not Bat in BBL08)
Moody featured for the Hurricanes in the backend of the tournament in BBL08 and did impress with his wicket taking ability (4 wickets in 2 games). However, his economy rate of 9.27 is not fantasy friendly at all and will require a change to his attack to become a fantasy relevant player.
Simon Milenko (RH Middle-order Batsman, RH Medium Bowler)
BBL08 Record: 15 Matches – Batting: 23.00 Avg, 124.32 S/R, Bowling: 1 Wicket, 8.57 Econ
Milenko, who batted at 6 for the Hurricanes, did not really get much of a bat throughout BBL08 with a 27 in game 13 his highest for the tournament. However he was "not out" on seven occasions, such is the efficiency of the Hurricanes batting depth. Only bowled twice last season and is unlikely to feature his bowling this season as well.
Jake Doran (LH Middle order Batsman, Wicketkeeper)
BBL Record: 1 Match – Batting: 7 Avg, 87.5 S/R
The talented batsman-keeper may get more game time this season with the unavailability of Matthew Wade. The Hurricanes do have three players who could keep but McDermott and Jewell are ahead in the pecking order. Was picked in the CA XI against Pakistan but was dismissed for 3 runs. Will need to monitor on his position in the side at the start of the season.
Tom Rogers (RH Fast-Medium Bowler, LH Lower-order Batsman)
BBL08 Record: Did not play in BBL08
Rogers did not play in BBL08 due to injury and may struggle to find a spot in the earlier stages of the tournament. Last appearance was a Tasmanian 2nd XI match against the ACT and currently playing Grade cricket for North Hobart.
Caleb Jewell (LH Top-order Batsman, Wicketkeeper)
BBL08 Record: 8 Matches - Batting: 20.5 Avg, 124.4 S/R
Jewell should be in the best XI to start the season after showing some glimpses of his batting in BBL08. Scored a 61no against the Heat at number 3, but did not offer much there after in the number 3 position. Currently scoring a ton of runs in Grade Cricket in Hobart after being dropped from the Shield side. May also keep but again we need to monitor team news.
Riley Meredith (RH Fast-Medium Bowler, RH Tailend Batsman)
BBL08 Record: 13 Matches – Bowling: 16 Wickets, 8.58 Econ, Batting: 0.00 Avg, 0.00 S/R
Meredith will now spearhead this Hurricanes attack due to the unavailability of Jofra Archer. Meredith's blistering pace can either deliver plenty of wickets or go for plenty of runs. If Meredith continues to take wickets at his current rate, the chance of an international call-up can occur when Australia are scheduled to play in India in January.
Aaron Summers (RH Fast Bowler, RH Tailend Batsman)
BBL08 Record: Did not play in BBL08
Summers who is touted as one of the rawest quick bowlers in the nation, has returned to South Australia to play Grade Cricket in Adelaide. Summers did feature in the Pakistan T20 League (went wicketless) and was recently invited to bowl with the pink ball in the nets before the Test match between Australia and Pakistan. One to look out for if given a chance.
David Miller (LH Middle Order Batsman)
BBL08 Record: Yet to play BBL. International record - 29.75 Avg, 140.0 S/R
Hurricane signing David Miller is significant for the Canes' chances to play finals in BBL09. The brutal batsman is just shy of 300 T20 games and has a career strike rate of 138.4. Will slot in the middle order and will take a liking to the smaller Blundstone Arena. Currently playing for the Durban Heat and should be available for the 1st game as Durban are currently outside the final 3 in the Mzansi Super League.
Qais Ahmad (RH Spin Bowler, RH Tailend Batsman)
BBL08 Record: 3 Matches - 7 Wickets, 7.42 Econ. Batting 0.00 Avg, 0.00 S/R
The Afghan spinner was a late replacement to the Hurricanes squad in BBL08 but certainly took a liking to the tournament. 7 wickets in 3 games at low economy rate meant Ahmad was snapped up in the off-season. The 18-year old recently took 10 wickets for Afghanistan A has a very bright future and will be in the main side come round 1.
Scott Boland (RH Fast Bowler, RH Tailend Batsman)
BBL08 Record: 8 Matches (Melbourne Stars) Bowling: 5 Wickets, 8.64 Econ. Batting: 6.00 Average 100.0 S/R
Boland comes across from the Melbourne Stars after the Australian International and Victorian Sheffield Shield Player of the Year can't seem to get a game for the Stars and Victoria. The fast bowler is regularly clocked at 140km/h and will bring good experience to the young bowling attack.
Nathan Ellis (RH Medium-Fast Bowler, RH Tailend Batsman)
BBL08 Record: Yet to Debut
Ellis was snapped up in the last squad position after his impressive performances for Tasmania in the Marsh One Day Cup. 12 wickets in the campaign at an average of 22 has put Ellis in the spotlight. A photographer's delight with his superman poses in his delivery a highlight. Look to him early if Ellis is selected early in the touranment.
Jarrod Freeman (RH Spin Bowler, RH Tailend Batsman)
BBL08 Record: 2 Matches: 1 Wicket, Avg 37.00 Did not Bat.
19-year old Freeman got the taste of BBL cricket after the retirement of Johan Botha by snaring a wicket in Launceston. He performed well throughout the Hurricanes' recent tour to Darwin for the NT Cricket TIO Strike League, taking 12 wickets at a miserly economy rate of 5.97. One to look for into the future.
Mac Wright (RH Leg-Spin Bowler, RH Opening Batsman)
BBL08 Record: Yet to Debut
Mac Wright is contention to open the Hurricanes innings with the Test committments with Matthew Wade. Wright, 21, scored his maiden One-Day century for Tasmania in the Marsh Cup and is seen as a talented all-rounder. Will be excellent value if the Hurricanes add him in the final XI.
Catch our other team previews for the BBL here