daily fantasy sports articles
Daily Fantasy Rankings Podcast #004 - Interview with top ranked DFR member 'procession'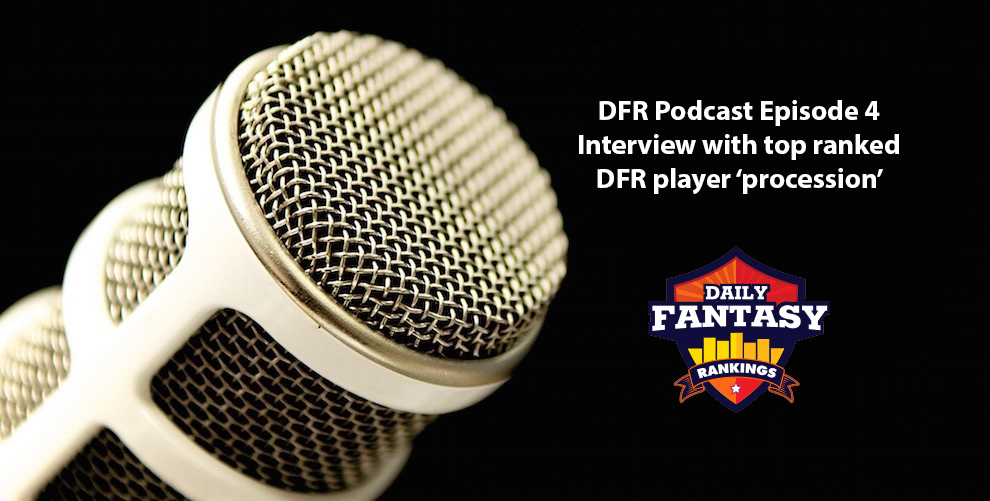 The next instalment of the Daily Fantasy Rankings podcast is up and ready to be listened to by all of you keen punters. In Episode 4, host Adgee has a chat with the No.2 ranked DFR member 'procession' about all things Daily Fantasy and in particularly the great win he had on the weekend just passed.
Procession took out the Sunday $15 tournament at Draftstars and also collected 4th place for over $6,000. The heartbreak of the day, however, came in the 990 jackpot tournament, where the same team that won the $15 tournament fell just 4 points short of the target to collect another $16,000.
Only three people have scored the required 990 throughout the year so far, and one of those three was procession back in Round 2.
Needing just 36 points from Luke Partington in the second half to reach the target and win over $16,000, processions says he just "poured myself a scotch and just tried to relax. I got so lucky to win the 990 in similar situation early in the year, so I was already so fortunate then."
The guys run through procession's team on the day and how he came so close to being the first player to win the 990 target twice.
"I know there were a lot of West Coast dependant stacks today and I just happened to have the right players in the Collingwood game," procession said. "And when you have someone like Daniel Wells scoring 140 you will always have a chance."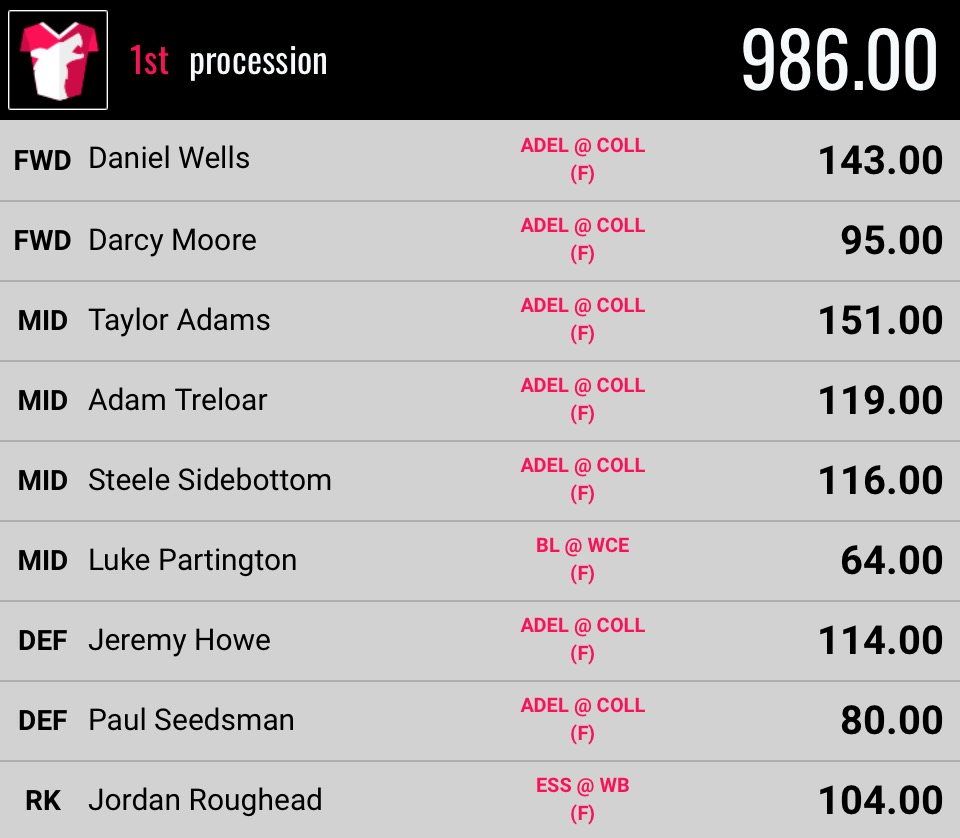 Still, even without the win in the 990 competition, procession had a monster day and added to his already impressive Daily Fantasy Rankings points tally. He now sits second behind only Jayk123, but with another few weekends like the one just gone, we might see him overthrow the DFS kings before long.
You can listen to the podcast in full using the Soundcloud media player below or if you want to listen on the go you can find it on iTunes.
Please feel free to head to our Australian daily fantasy forum to discuss episode four of the DFR podcast, while you can also click here to suggest future DFR guests who you would like to hear from.

Want a shot at winning big money like procession?
If you don't have a Draftstars account, but turning $1 into over $30,000 for playing fantasy AFL sounds like your kind of thing, click here to create an account and have a crack! And if you already have an account, make sure to get ranked here at DFR and find out how you shape up against the best Daily Fantasy players in Australia!

Follow Daily Fantasy Rankings on Twitter @RankingsDFS