daily fantasy sports articles
Daily Fantasy Rankings Podcast #005 - Interview with Fantasy Betting Superstar CFrance172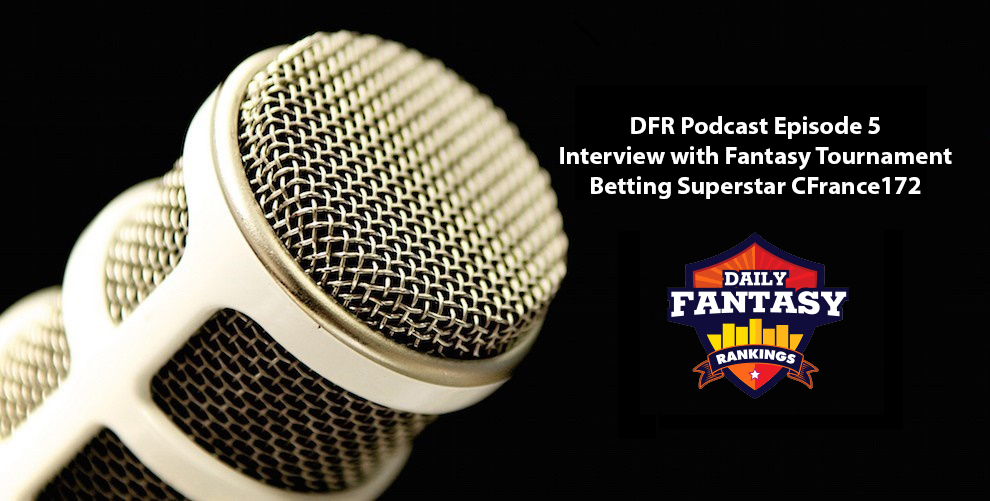 We are back with another instalment of the Daily Fantasy Rankings podcast, available to be listened to now on all of your devices! In Episode 5, host Adgee discusses tournament style betting at TopBetta and SportChamps with star punter and top ranked DFR member Cfrance172.
"If you've played TopBetta or Sportchamps you will be very familiar with the name Cfrance172," DFR Podcast Host Adgee said. "With total winnings just over $200,000 and a staggering amount of wins, he is a player who has really seen the whole journey of fantasy betting in Australia."
Cfrance172 had another good weekend gone at TopBetta and SportChamps, collecting over $600 on throughout the weekend's racing and sports action. The guys discuss how Cfrance172 started out playing betting tournaments and how he prefers to compete against other punters rather than the bookies.
"My first experience of fantasy betting was when I stumbled across TopBetta in the early days. At first I thought it was just a bookmaker and didn't realise the fantasy side of things. Once I found the tournaments and saw that you could compete against other punters instead of the bookmaker, I started playing almost every day."
Adgee and Cfrance172 also talk about where they think tournament betting is headed in Australia over the coming years and the aspects that could make it really appealing to even the most amateur of punters.
"To be able to jackpot into big tournaments is great. That's something which is a great aspect of TopBetta where they run a lot of satellites and often you can win your way in for up to 20 times less than the cost of the big tournaments."
If he continues his current success, It's safe to say Cfrance172 will be around the tournament betting scene for a long time to come. If you fancy taking him on at TopBetta or SportChamps you can use the links below to create an account for free and start betting.
You can listen to the podcast in full using the Soundcloud media player below or if you want to listen on the go you can find it on iTunes.
Please feel free to head to our Australian daily fantasy forum to discuss episode five of the DFR podcast, while you can also click here to suggest future DFR guests who you would like to hear from.

Follow Daily Fantasy Rankings on Twitter @RankingsDFS