daily fantasy sports articles
DFS Strategy: Golf DFS Strategy and Tips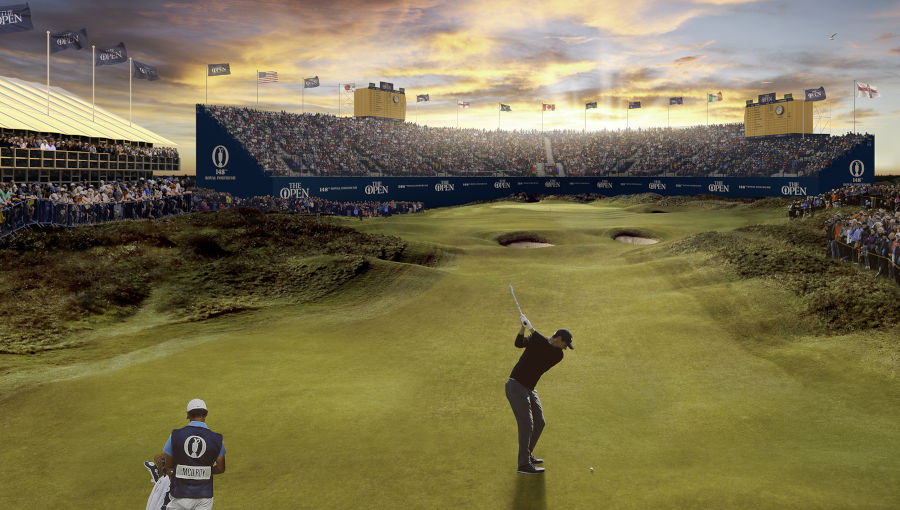 Golf is one of the most popular sports in the world, so it's no surprise that daily fantasy golf is also an extremely popular offering on Draftstars.
Just this week, there's a $25,000 guaranteed contest for The Open Championship, as well as multiple qualifiers for the $750,000 AFL Star Final, so we thought it was a good time to take a closer look at some of the strategies and techniques for golf DFS that can help to shape your game to and give you an edge in DFS golf tournaments at Draftstars.
The first, and arguably most important, strategy with golf DFS is to try to build a lineup that has all six golfers making the half-way cut. Points are potentially earned (or lost) on each hole played, so if you have players only playing half the tournament, you're missing out on players earning you points over the weekend. It's the equivalent of a football player getting injured half-way through the match! This usually makes it impossible to take out the top prizes in a large tournament.
With this in mind, it's typically a good strategy to build well-rounded lineups. This is opposed to a "Stars and Scrubs" strategy that you may apply in other sports where you pay up for the premium players and balance them with cheap players to fit within the salary budget. You want to find players that are capable of breaking out and winning, while also looking for those who are consistent with their ability to make the cut.
New golf DFS players fall into the trap of just trying to find the winner, and while having the winner in your lineup is great, you don't want to sacrifice the other players in your lineup to do so.
Golf DFS also varies compared to other spots in that the salaries are going to be highly reflective of the field strength. Not every pro golfer is going to play every tournament. So while a golfer may have a high salary one week when they play in a weak field, they may be far cheaper for a major where all of the top tier pros are playing.
This also means that you should consider many additional factors when looking at recent form and previous fantasy scores of a player.
There are many historical stats available to measure things like driving accuracy, distance, greens in regulation and putting for any professional golfer. Strokes gained versus the field is also an important calculation to be aware of. Any and all of these factors may be important depending on the style and layout of the course. Research into the course and looking at how golfers performed in the past on each course is highly valuable information for constructing your lineups.
For example, some shorter courses may favour those with accurate approach shots and a good short game. You can potentially skill-stack these types of players in your lineup and try to maximise their advantage.
The weather can also play a big part in golf DFS. Some players will handle rain or windy conditions better than others.
Unlike team sports, golfers don't always correlate in daily fantasy sports, however the one time there may be some correlation is with tee times. Perhaps there will be sunny conditions in the morning that favour scoring, and rain and wind scheduled for the afternoon which will make scoring tough. Selecting players together with a favourable tee time could be a good strategy for the opening round.
Finally, have a look at the sportsbook odds for players before the tournament begins. Have a look at various markets such as their price to win, make the top ten and make the cut. Have a look at their odds and compare them to the salaries offered on Draftstars to see if you can find any players that might be under or over-priced. This is a great starting point for building your lineups and gaining an advantage over the field!