daily fantasy sports articles
DraftKings Pull Out of Australia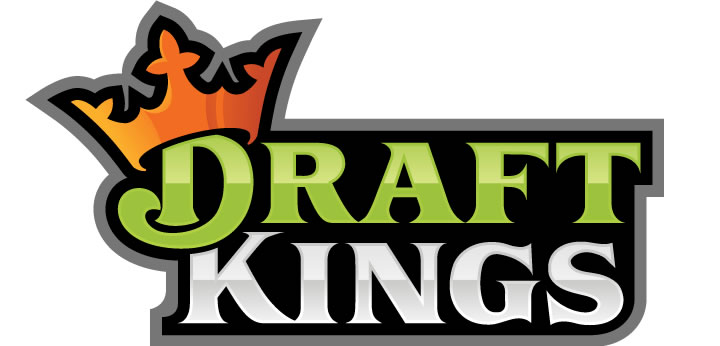 News via email to Australian and New Zealand customers today has indicated that DraftKings will no longer offer Daily Fantasy to customers from the 15th of November. For those who did not receive the email please find below the contents to the announcement:
We are reaching out to let you know that beginning on 15 November 2021, we will no longer be offering DraftKings daily fantasy sports contests in Australia.

Since DraftKings' launch in Australia in 2018, we have been proud to be a part of the country's passionate sports and daily fantasy sports fanbase.

Effective 15 November, deposits and entries into all contests will be prohibited while located in Australia. You will still be able to withdraw funds and DraftKings will be converting your Crowns to USD.

We want to let you know exactly what our plan is to wrap-up your daily fantasy sports contest activity on DraftKings. Below is a summary of what you can expect and should you have any questions, we're always here to support you during this transition at support@draftkings.com.

1. DraftKings will convert Crowns, Contest Tickets, and DK Dollars in your account to the equivalent of real USD that can be withdrawn, as follows:
a. DK Dollars are equivalent to $1 to $1 USD, Crowns are 550 Crowns to $1 USD, Contest Tickets are $1 to $1 USD
2. DraftKings will award the USD cash value of any Ironman Achievement payouts to any player who was tracking to hit an Ironman Achievement (based on ratios in 1(a) above).
a. For example: 25,000 Crowns would be paid out as $45.46 USD
3. Previously entered Best Ball entries will remain live.

4. Any entries for other fantasy sports contests that start on or after, or continue past, 15 November will be withdrawn and the entry fee will be refunded back to your account.


While DraftKings will stop offering daily fantasy sports contests in Australia on 15 November, the USD cash credit for the above items will take place on 16 November. If for any reason you do not want any of the above items cashed out, please reach out directly to support@draftkings.com.


Thanks,
DraftKings
Geoblock technology run by DraftKings means regardless of your VPN provider you will not be able to deposit, withdraw or play in contests going forward. Even if you manage to play somehow, good luck navigating complex US tax laws. Too complicated.
As stated in the correspondence use support@draftkings.com for any enquires.
Opinion
As the content manager for DFR it may be difficult to give full emotions on this type of decision, but certainly it was a rough one to digest. We rely on Daily Fantasy sites for our existence and build fantastic relationships behind the scenes to produce content.
On the surface, the decision for DraftKings to pull out of Australia/New Zealand is a crazy one. The largest daily fantasy site in the world backed by a successful model of revenues from multiple platforms. Record turnover from their aggressive and successful Sportsbook in the US market and despite the pandemic, a clearly successful DFS platform.
So when DK announced and finally arrived into the Australian market a couple of years back, opinion was divided on what would happen to local sites in Draftstars and Moneyball. DS and MB were already in "DFS wars" in 2019 offering record prize pools at the time for their AFL product and having DK arrive to trump these two seemed like the end for DS and MB.
But despite the fanfare and lure to play for Million Dollar pools on DraftKings, something was not quite right from the start. The initial announcement indicated that our friends from South Australia were unable to play, alienated players. To this day not one South Australian player had the opportunity to play and now they will never will. Promises of SA players accessing the site were always pushed out, to the point that it became an in-running joke for social media. Then once you got a wishy washy response about SA the immediate next question would be "When is the app coming?" You don't need statistics to tell you that an operating app on either Apple or Android devices would entice new customers and keep them there. You only need to look at the punting space here in Australia to know that an operating application for mobile users is the key to your success. Sure there were some instances where you could get onto the Canadian app for Android users, but for a multi-million dollar business this was an embarrassing own goal.
Despite this, DraftKings were innovated enough to include Australian customers in promotional activities (check out JBarrett16's trip to New England) and provide experiences to customers who fit the "turnover" requirements. But like all good things, the pandemic ruined that momentum. IF and I say IF the AFL product was ready when the world was going to shit, then AFL would had US eyeballs for that small window of opportunity. You only needed to see Pat McAfee lose his mind watching AFL at 2am in the morning in a nation devoid of any sport. This potential momentum "could of" continued once the league was back up and running, but once AFL launched on DK, the US was already crazy about eSports and Korean baseball, then the return of the NFL and NBA.
As hard as we tried here on DFR to get eyeballs on AFL DK through our partners on Rotogrinders, DraftKings didn't exactly entice US customers to play AFL. Sure you can blame the time zones, the access to broadcast for viewers and the sheer uniqueness of our game but I do not recall incentives nor mainstream platform advertising in the US and to some extent here in Aus. You could say it was a business decision to let it slowly die. This was disappointing to see, well, not seeing any effort to market punting mad Australians to go mono on mono with players across the world.
But why the pull out of Australia completely? I am sure everyone has a theory about this decision, but we believe there was a sizeable number of local users and turnover. You only need to look at some of the successful DFS players in Australia to tell you that it is not a question of turnover, far from it. While we do not have the total numbers, unique Australian/New Zealand active users are plentiful. We probably won't get an answer from DraftKings on this decision (we have reached out to DraftKings to comment) and this will leave users scratching their heads.
So what now? Already a theme on social media is that the ball is now very much in Draftstars court. In fact they have the keys to the gym now. Messages of improvements and suggestions on how the site operates floods social posts. Of course through my work with Draftstars this year via visual media has built myself a great relationship with the team in DS HQ. I am sure they are well aware of the shift in the Daily Fantasy community and will be looking to seize the opportunity to enhance the product for all users, regardless of your expertise and/or your bank roll. 2021 has been a great year for the platform in a year that also provided challenges for their live final. Their challenge is to improve the experience for users by being innovative, bold and willing to listen to their community. Like any company, I am sure they have big pictures and future planning. This planning needs to be executed for the sake of the community. I have faith in them.
But dreams of winning $1,000,000 dollars by rostering a 4% Wide Receiving rookie popping off for 3 touchdowns will need to be put aside. I'll personally miss collecting 10 crowns each day as some sort of hoarding exercise but I am sure most will miss flying the Australian/New Zealand flag on the world stage.
Rough decision. But we move on.
Smatho
Always remember to gamble responsibly. When the fun stops, stop. If gambling is having a negative impact on your life, seek support at Gambling Help Online. 18+ only.