daily fantasy sports articles
Draftstars contests kick off on new software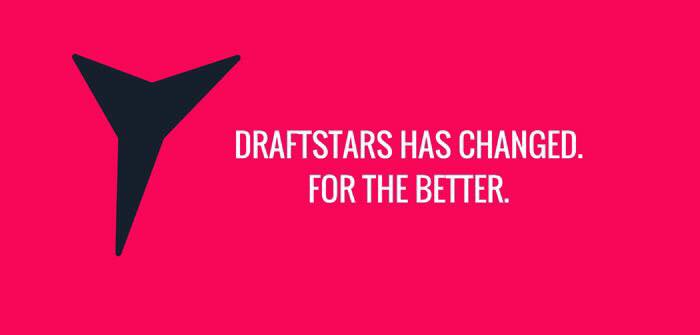 As many of you would know, the new Draftstars software saw its first use last night, hosting the Thursday Night NRL contest between the Sea Eagles and the Cowboys.
The contests ran without a hitch, although there was some mixed feedback in the chat box as not everyone took kindly to the new software. It's not surprising to see players uncomfortable about change, and hopefully they'll grow to like the new software as time goes on. The big test will come later tonight for the big $30,000 contest for the Swans vs Blues in the AFL.
The new software also brought about rule changes that sparked strong opinions on Twitter from some of the most successful and well-known DFS players in the country. The new rule restricts players to selecting a maximum of four players from one team. In the past, players would often 'stack' their lineups with players from one team that had a high possibility of dominating their opponent. This strategy would result in a lot of high fantasy scores from their players and was often adopted by the DFS pros who would end up dominating the leaderboards.
Australia's number one ranked DFS player, jayk123 was one who wasn't too pleased with the new change:
If they want to reduce stacking, there's plenty of leeway to do so in between max 4 and 8. 4-6 player stacks are healthy + sustainable imo, a natural part of the game. just becomes an issue some sundays where there's only 3 games, 2 are ugly, + 7-8 man stacks are quite viable.

— jayk123 (@jayk123DFS) May 30, 2018
But his argument was well countered by leading DFS player chriseddy:
(1/3) Gonna weigh in on this stacking rule change

We have to always keep the long term health of the games the priority, no question

This change improves the experience for casual players and also increases the skill cap, both major positives for the long term health of AFL DFS

— Chris Edwards (@chriseddy999) May 30, 2018
Some of you may also realise that NBA contests are no longer actively listed on Draftstars. They've stated that during this transition phase they've had to prioritise certain areas of the changeover and as a result, we will not be offering contests for the NBA Finals. However, Draftstars have confirmed that they will be running NBA next season, as well as a whole range of new sports, which will be coming soon.
DFS players will get plenty more opportunities to have a go at the new Draftstars this weekend, with a smorgasbord of AFL and NRL contests on offer, including the huge $30,000 AFL tournaments on Friday and Sunday, and a massive $50,000 Saturday tournament.
Click here to read more on our Draftstars review page.