daily fantasy sports articles
Horse Racing has arrived at Moneyball!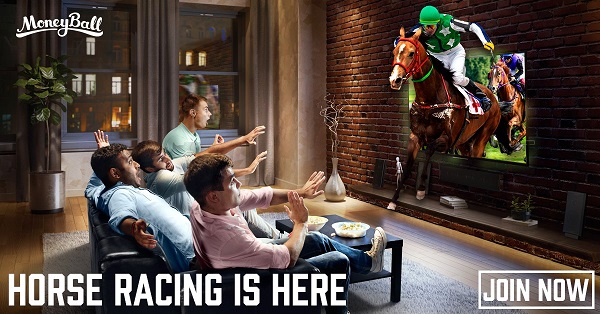 Up until recently, fantasy horse racing punters have been limited for choice – it was either TopBetta or SportChamps – and both followed a very similar fantasy betting format where you wager on real outcomes with fantasy dollars, much like a sportsbook. DFS purists would argue that fantasy betting is quite different to your typical daily fantasy sports setup which involves working within a salary to recruit a team.
Well now we have something new that should appeal to both horse racing fans and DFS players!
The team at Moneyball have released their brand new horse racing product, just in time for the business end of the Spring Racing carnival. It was given a good workout on its opening weekend for the Caulfield Cup, and it looks like it may be something that will prove popular.
Here's how it works...
In the same way as other DFS contests work on Moneyball, you are given a variety of racing contests in the lobby under the "Racing" tab. Just find a contest that suits your tastes and budgets and click the "Enter" button.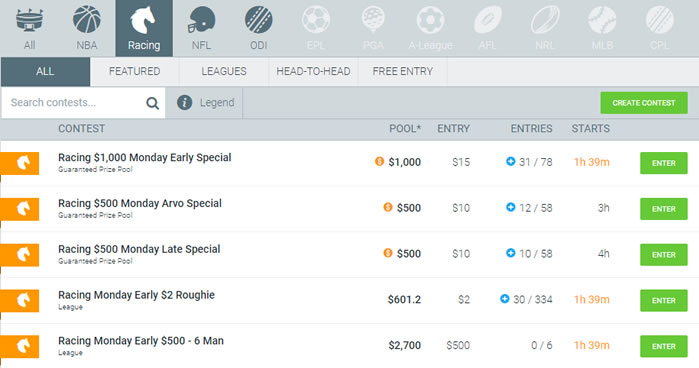 You'll then be taken to the line-up page where you can start to construct your team. You have a budget of $60,000 and have to select nine horses from the races on offer with a maximum of four per race. So far, Moneyball seem to be limiting the contests to around eight races or so for each contest, which seems an ideal number to work with. You'll see the races for the contest across the top of the page. Click on each one to see the horses that are in that race.
In the lower section of the screen, the horses will appear, along with some recent form, and their asking price. Usually the shorter-priced favourites will be the most expensive, but you may be able to find some value if you look closely.
The way scoring works is as follows:

So if your horses finish in the top 5 then you'll receive some points, but the big points are for quinellas or trifectas so you'll want to try and select more than one horse in some races to chase those bonuses.
At the end of the allotted races, whichever team has accumulated the most points will take home the lion's share of the prize pool. Over the weekend, there were contests up to $3,000 in prize money, but this may increase for some of the big meets of the Spring Racing carnival. It also appears that contests will be running every day, even for smaller country meets during the week, which is great for the die-hard horse racing punters out there.
The Moneyball fantasy horse racing product certainly looks a winner. It provides a different spin on horse racing, but also allows you to enter your teams and then enjoy the rest of the day without the need for constant updates or betting from players.
Click here to join Moneyball today or for more information head to our Moneyball review page.
_ _ _