daily fantasy sports articles
Moneyball Presents: The Everest $500,000 Jackpot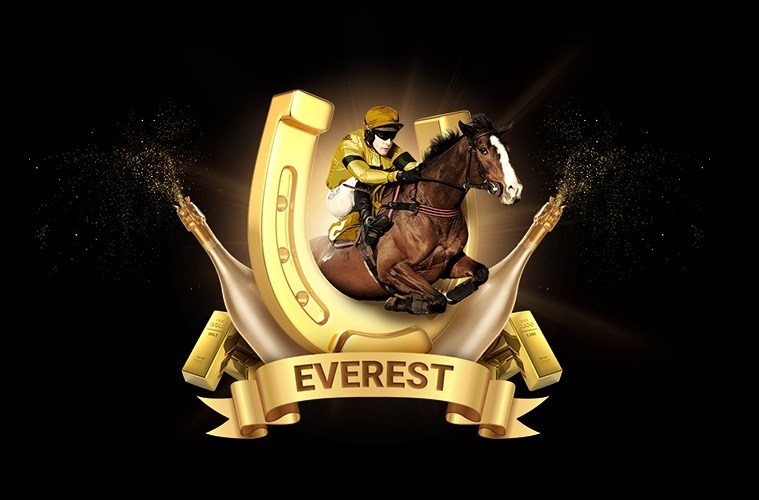 The folks at Moneyball have gone out on a limb and put a massive jackpot of $500,000 for this Saturday's The Everest at Royal Randwick on Saturday the 14th of October. To scoop this massive prize, a $2 entry is required and you need to predict the top 6 finishers in the EXACT order to claim the jackpot. Currently The Everest is a 12 horse field and for those who do not know what The Everest is, it is a 1200m Weight for Age sprint which claims to be the richest race on turf.
UPDATE - Moneyball due to popular demand have raised the stakes and invited the Australian fantasy community to pick the top 6 finishers in the EXACT order for the Caulfield Cup on the same day (October 14). The Jackpot for the Caulfield Cup is $1,000,000! So that is now two Jackpots on the same day for users to participate in!
To be in the running for this massive jackpot, head over to the Moneyball site and click on The Everest Banner in the lobby. This will take you to a landing page where you will need to login with your Moneyball details.
Haven't played Moneyball before? You can read our review of the site here or you can sign-up by clicking here.
Once logged in, you will be presented with the 12 Horse field for The Everest on the left and your selections on the right. You then drag each horse selection to the right and place the Horses in order of your choosing. Once you are happy with your selections, hit the submit button to put an entry in. It is really simple. The same process applies for the Caulfield Cup as well.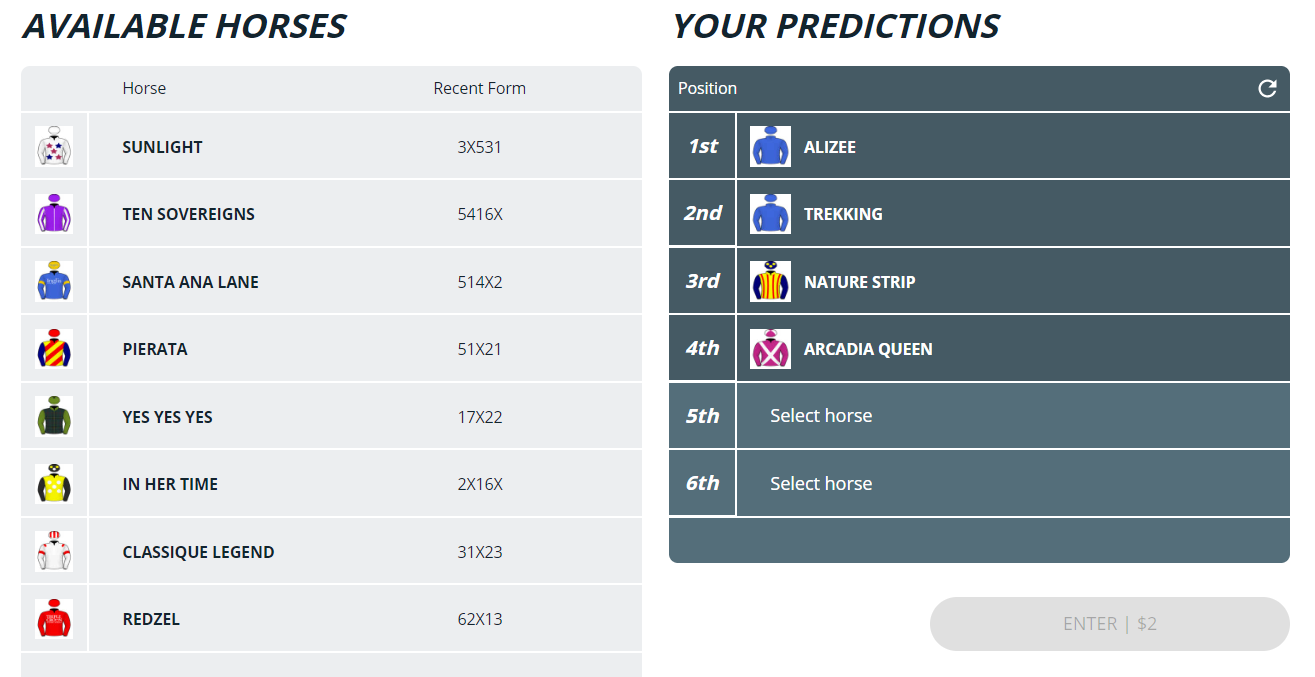 You can make unlimited changes to your selections before the race gets underway on Saturday by going to the 'Your Predictions' page, which is in the 'Upcoming' tab in the Moneyball lobby. Moneyball has placed a 30 entry limit per user.
According to Moneyball the chances of hitting the Jackpot in the Everest are 1 in 665,280 (Permutations, nPr = 12! (12 - 6)! = 665,280), which does assume the field is of equal ability. It is safe to say that the chances of hitting the Jackpot in the Caulfield Cup are a bit more audacious as the field is much larger.
This is certainly a small chance at a massive prize, but as the saying goes "You gotta be in it to win it!" So make sure you have a shot in landing the massive jackpot of $500,000 for The Everest and $1,000,000 for the Caulfield Cup!
Good Luck!
Always remember to gamble responsibly. When the fun stops, stop. If gambling is having a negative impact on your life, seek support at Gambling Help Online. 18+ only.