daily fantasy sports articles
PlayON NRL $25,000 Super Contest this Saturday!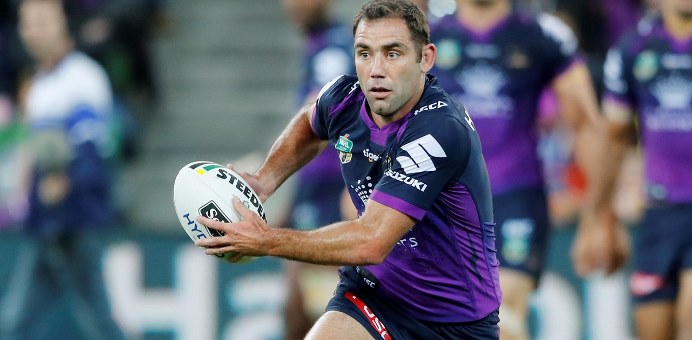 The penultimate round of NRL fixtures before the finals will take place this weekend, starting on Thursday night when the Wests Tigers play the Manly Sea-Eagles.
The team at PlayON have a number of competitions for each NRL game, however this week they will also be running a $25,000 Guaranteed NRL Super Contest.
The contest will take place this Saturday and such is the popularity of PlayON, this competition has almost filled up all of its available seats already through qualifiers won throughout the season.
Last week, we saw daily fantasy sports player Lion4life scoop the pool in the AFL SuperContest, cashing 22 times for a total of over $50,000. Check out our latest DFR Podcast where we catch up with Lion4life to talk about his big win!
The three NRL games taking place on Thursday and Friday night this week will have the usual competitions, as well as also being qualifiers for the Super Contest. The buy-in for these qualifiers are either $11 or $22.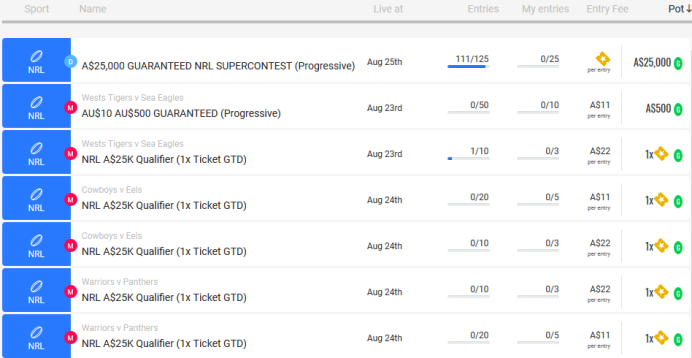 There will be a total prize pool of $25,000 up for grabs, with first place a very lucrative $6000. The top 5 places will claim at least $1000. The top 30 places will receive a minimum of $300, which is a very good return on the affordable buy-ins.
The Super Contest will take place on Saturday night with the NRL game between the Roosters and the Broncos at 7.35pm. It's the third and final match of the day and will have plenty of good scoring players to choose from, as both sides are in the top 8 and set to feature in the finals.
If you are unable to win a ticket in the previous games, you can buy a seat outright for $220. This tournament is filling up fast, so don't delay – get on over to PlayON now and pick your teams so that you don't miss out on this opportunity!