daily fantasy sports articles
Tryanhit dominates AFL opening weekend on Draftstars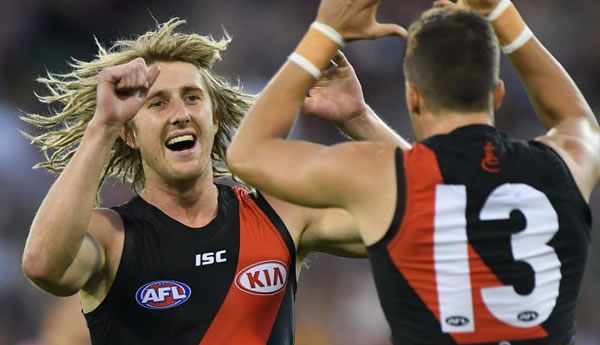 Over the weekend we saw the opening round of the AFL kick off, with Aussie Rules fanatics in a frenzy at the thought of hundreds of thousands in prize money given away on Australia's leading Daily Fantasy Sports websites. While there would be many goals kicks and many stories of heartbreak over the weekend, there would be no bigger story to emerge than the success of DraftStars player "Tryanhit".
Tryanhit, a well-known high stakes poker player, cleaned up in the biggest contest of the week, not only by getting the victory, but taking out the top five places and scooping almost half the total prize money in the DraftStars $50,000 Saturday contest.
With a guaranteed first prize of $10,000 for just a $15 entry, Tryanhit took full advantage of the multiple entries allowed by entering the maximum 100 line ups into the competition. Yep, a cool $1,500 worth of entries! Tryanhit was going to need a big result to recoup that investment, and that's exactly what he did.
A total of 51 of Tryanhit's 100 line ups reached the money for the top 450 players, however it was at the pointy end that Tryanhit did the real damage by landing the top five payouts in the contest. Each of the entries was unique, with some subtle changes between line ups that all seemed to work.
However his winning line up was a standout with a massive 1,031 points earned for this team: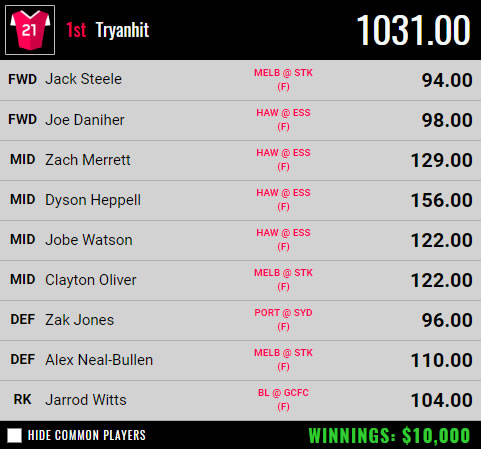 Tryanhit clearly had a strong inkling that Essendon would do well against the Hawks, while nearly all of his players were close to scoring at least 100 points which is a remarkable effort.
All up, Tryanhit's cashed 51 times from his 100 entries and pocketed a total of $24,904.14 in prize money. He also collected almost 15,000 in DFR Rankings points which will no doubt see him skyrocket up the DFR leaderboard!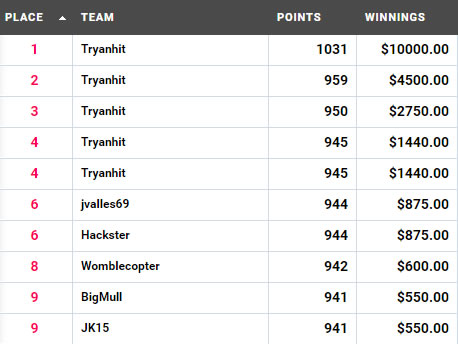 While Daily Fantasy Sports is still in its infancy in Australia, the achievement of Tryanhit ranks as arguably the best we've seen so far in DFS in this country. Let's see whether he'll be able to match that in Round 2!